New C-Falls gym focuses on Muay Thai martial art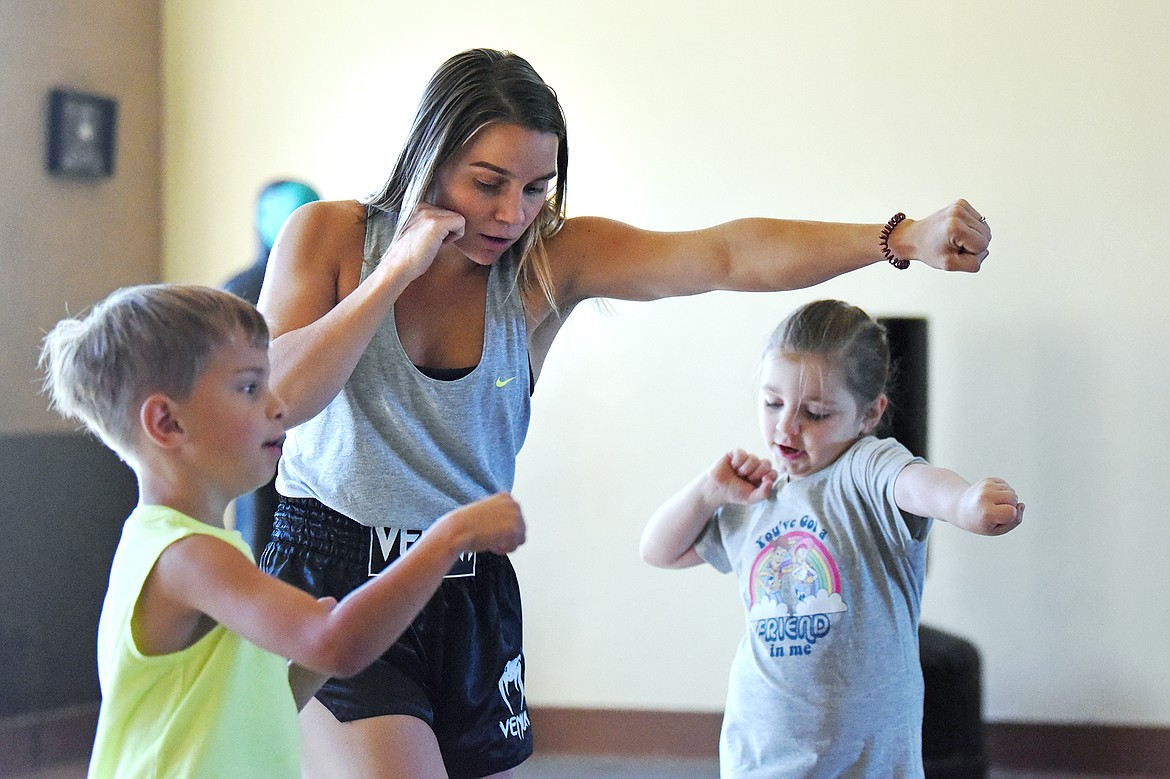 Renee Sandlin works on striking techniques with kids in one of her youth classes at Mighty Mouse Muay Thai in Columbia Falls on Wednesday, Sept. 9. (Casey Kreider/Daily Inter Lake)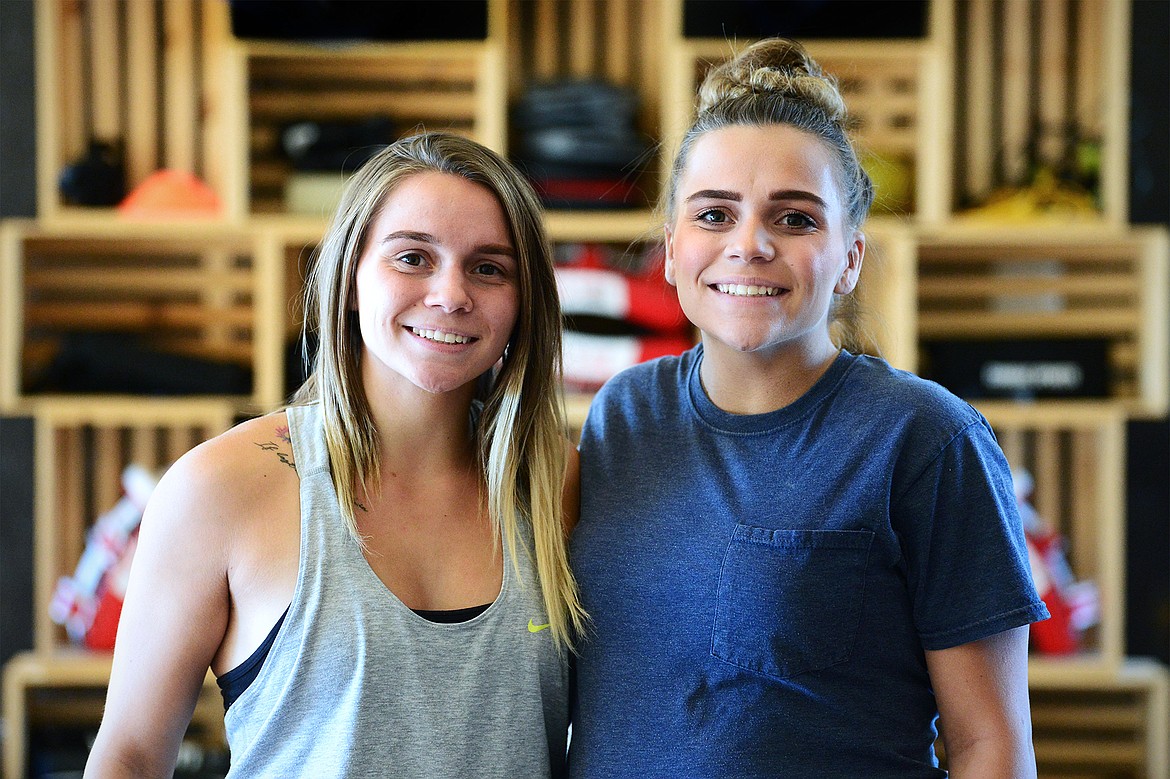 Renee and Jenee Sandlin at Mighty Mouse Muay Thai in Columbia Falls on Wednesday, Sept. 9. (Casey Kreider/Daily Inter Lake)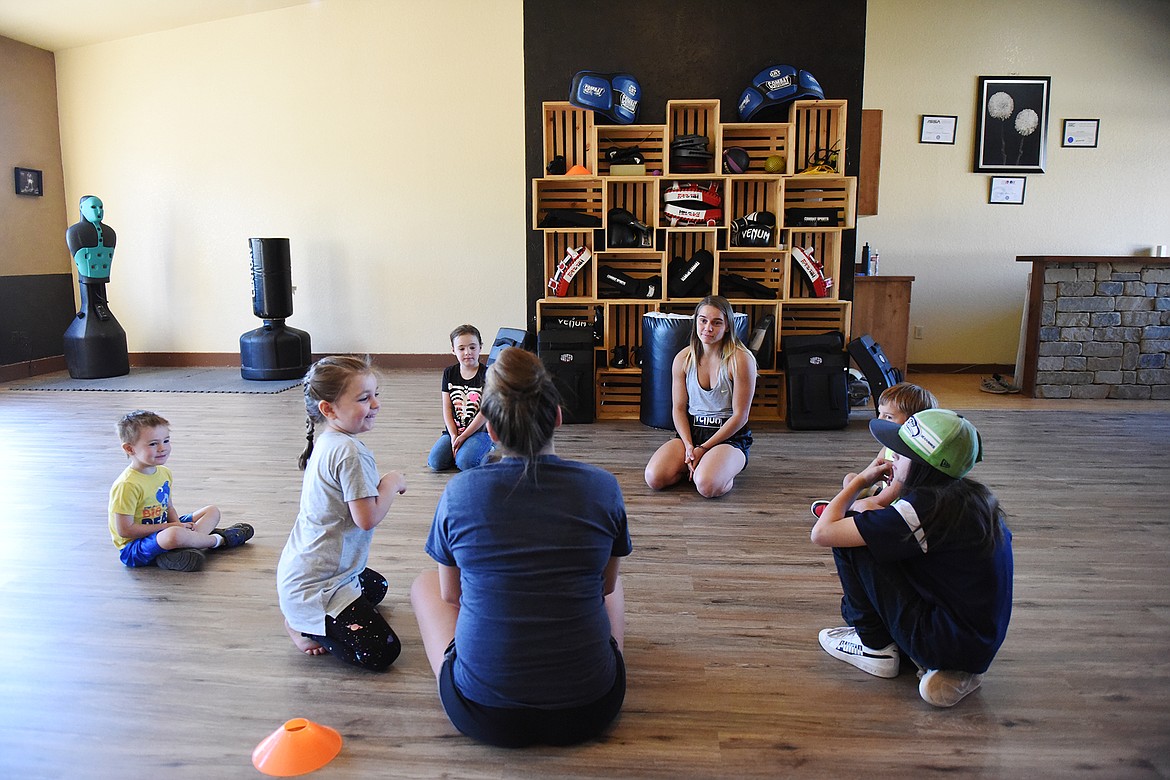 Jenee, left, and Renee Sandlin work with a group of kids in one of the youth classes at Mighty Mouse Muay Thai in Columbia Falls on Wednesday, Sept. 9. (Casey Kreider/Daily Inter Lake)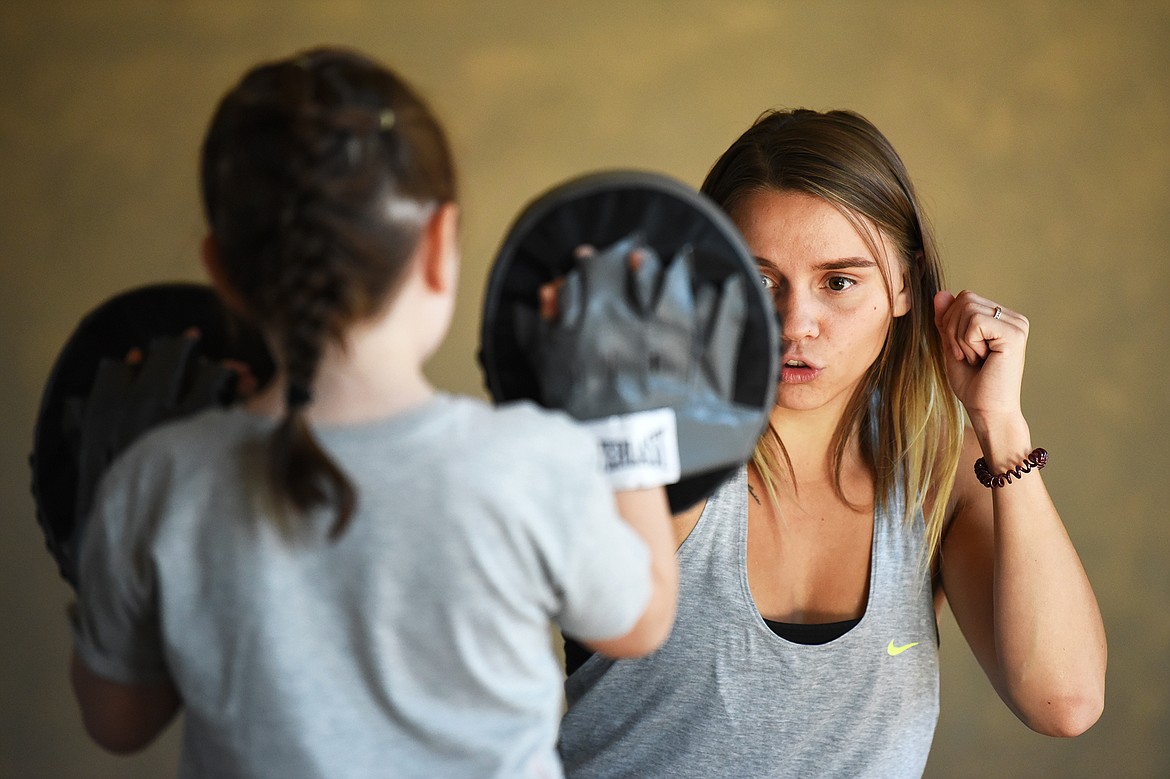 Renee Sandlin works on striking techniques in one of her youth classes at Mighty Mouse Muay Thai in Columbia Falls on Wednesday, Sept. 9. (Casey Kreider/Daily Inter Lake)
Previous
Next
|
September 13, 2020 12:00 AM
Renee Sandlin takes pride in being small but mighty.
Since high school, that's been the diminutive athlete's strategy for success in martial arts, and now she's applying the same approach to her new business in Columbia Falls.
Sandlin opened Mighty Mouse Muay Thai gym in July, with limited class sizes to give participants an intimate introduction to the exotic sport. Sandlin and her twin sister, Jenee, teach fitness and self-defense classes in the little-known practice of Muay Thai, a martial art form that originated in Thailand. Known as "the art of eight limbs," Muay Thai fighters use their hands, feet, elbows and knees to attack their opponents, or simply to get an intense, full-body workout.
"My gym in particular is well-suited for people who care to better themselves, who are in it for themselves and their mental state, more so than the tough look of a fighter," Sandlin explained.
While Sandlin tried her hand at competitions starting as early as her freshman year at Columbia Falls High School, her aim with the gym is to help members access the physical and mental benefits of Muay Thai, rather than a championship belt.

"We train the mental side of things more," Sandlin said. "We really focus on mental strength and confidence-building."
She said Muay Thai can be an especially good fit for athletes like herself, who don't conform to the stereotypical mold of a hulking prize-fighter.
"It shows that no matter how small you are, you can become a bigger person," said Sandlin, who earned the nickname Mighty Mouse when she first started taking on opponents much bigger and older than she was as a young teenager.
In that spirit, Sandlin offers classes for both children and adults to get into Muay Thai. Athletes can start as young as 5 years old, and so far she said the gym seems to attract a healthy mix of ages and athletic abilities.

Classes are held separately for children and adults, and class sizes max out at 12 people. One-on-one instruction is a top priority for Sandlin, in order to maintain social distancing and tailor classes to her athletes' specific needs.

Each new gym member receives a free consultation with Sandlin to learn about their fitness level and personal goals before joining a class, and she also offers individual training sessions.
In the self-defense classes, participants learn how to use their extremities to keep an attacker at arm's length. The classes focus on perfecting the unique Muay Thai technique, and the pace is slower than the fitness approach.
In the fitness classes, they couple the same style of activity with more traditional workout components, such as high-intensity aerobic exercises, core training and leg workouts.

Mighty Mouse is the first gym to offer Muay Thai training in Columbia Falls, and one of only a handful of places where the burgeoning sport is practiced in all of the Flathead Valley.
"The valley doesn't have a huge selection of martial arts," noted Sandlin. "I think it needs it."
As Columbia Falls natives, the Sandlin sisters are tuned into the town's sport culture, and Sandlin believes the rich history of wrestling prowess makes the "Gateway to Glacier" an ideal spot to introduce Muay Thai.
"We could use another sport," she said.
Mighty Mouse Muay Thai is located at 734 9th Street West, Suite #9, Columbia Falls, MT, 59912.
Various classes are offered from 4 to 6 p.m., Monday through Thursday. To learn about specific class times or sign up for a consultation, call Renee Sandlin at (406) 407-8290.
Reporter Bret Anne Serbin may be reached at (406)-758-4459 or bserbin@dailyinterlake.com.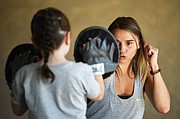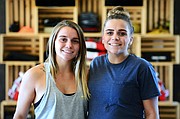 ---