Joe Thomas Moody, 79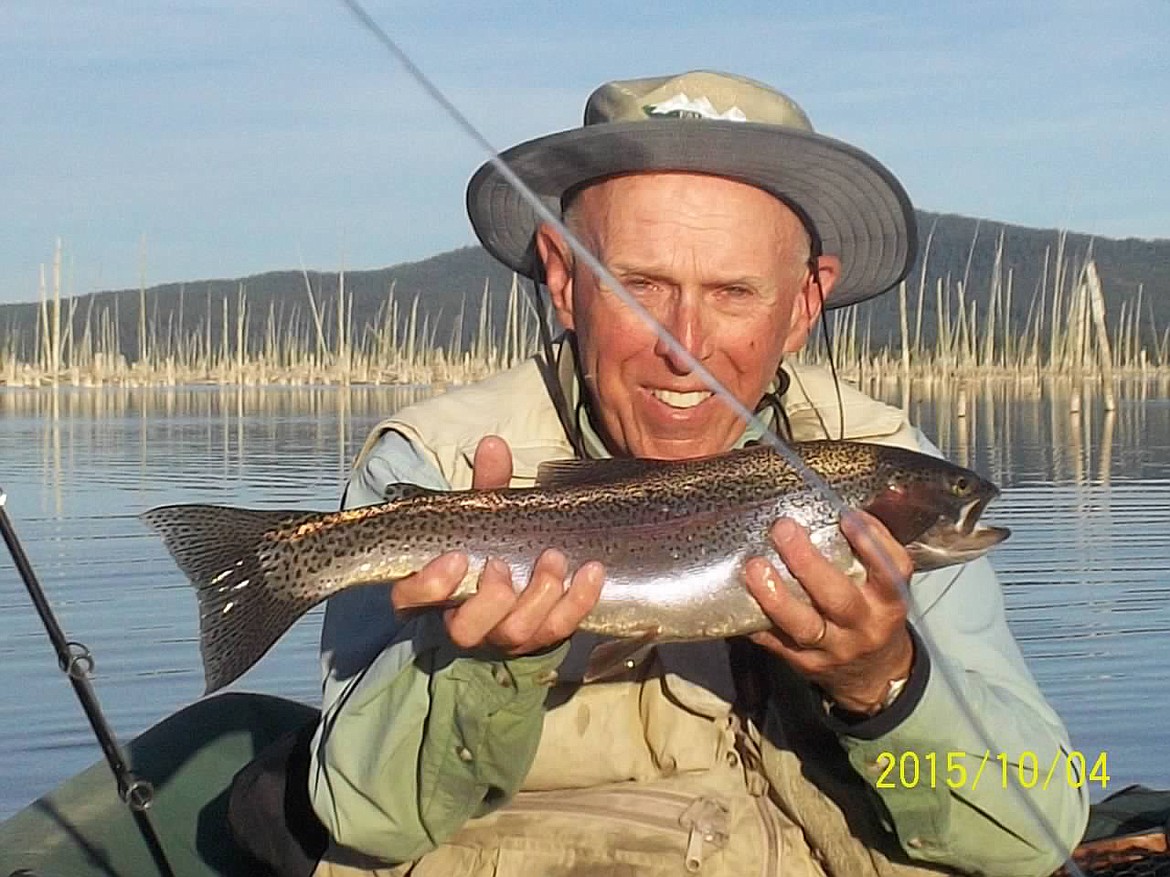 |
September 13, 2020 12:00 AM
Joe, the son of Robert and Naomi Moody, was born Oct. 2, 1940, and lived in the Columbia Falls area most of his life.
Joe passed away Aug. 24, 2020.
He was first a beloved Columbia Falls Junior High teacher, as well as a basketball and football coach in the junior and high schools. After retirement he worked at Western Building Center for many years.
Aug. 20,1971, he married Lynne Connell Boyer and, soon after, daughters Melanie (1973) and Peggy Sue (1974) joined the family.
Joe loved sports especially football and basketball. First he was a Grizzly fan and later an Oregon Duck supporter. The women's basketball team in Eugene was a favorite and he attended lots of games with his fishing buddies.
At one time he was a member of the Bad Rock Volunteer Fire Department serving as chief for several years.
Fly fishing the lakes of Montana and Oregon was Joe's greatest outdoor love, from the time he was a toddler to June 4, 2020. As a member of Cascade Family Flyfishers he kept detailed journals of his fishing trips.
In 2006 Joe and Lynne began living in Eugene, Oregon, part time so that they could enjoy their grandchildren Sawyer and Naomi. In 2013 they sold their Montana home and moved to Eugene.
Joe was a talented woodcarver and many people cherish his ducks, signs and other creatures.
Family and friends were the center of Joe's life and we are blessed to have had a loving husband, dad, Grampie and friend.
Missing him so much are his wife Lynne, daughter Melanie Moody and husband Soren Gehrke of Germany, daughter Peggy Sue Kavaney, grandchildren Sawyer and Naomi Kavaney and their dad Patrick, all of Eugene, and brother Bob Moody (Mary) of Battleground, Washington.
Many thanks to all of Joe's supportive friends during these sad times and gratitude to Cascade Hospice.
---