Lorene 'Sue' Jones, 78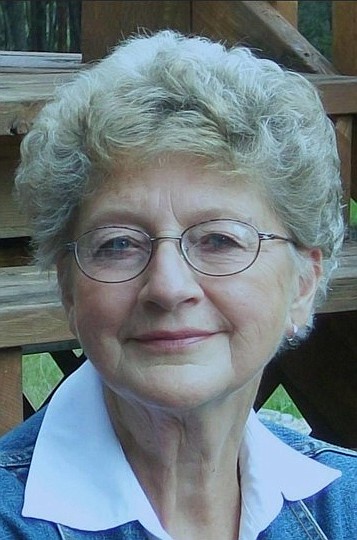 |
September 13, 2020 12:00 AM
Sept. 8, 2020, our much loved mother lost her battle with cancer but began her journey to her new life in heaven with God whom she worshipped faithfully.
Lorene was born in 1942 to Egil and Alice (Pierson) Engebretson. She grew up in the Flathead Valley with her siblings, Ardell, Maurice, Florence and Alan.
Sue married Don Bunker;, they eventually divorced and then later she married Roy Jones. Most of our mother's life was spent as a homemaker/caregiver to her children, Kelly Smith (spouse Steve), Ron Bunker (spouse Nicole), Rebecca Williamson (spouse Jim), Holly Dierman (spouse Damen), Charity Leighty (spouse Terry), Mike Jones (spouse Susan), Dave Jones (spouse Tami), Pam Ridenour (spouse Bill) and to her numerous grandchildren. Mom also worked outside of the home as an usher for the Liberty and Strand theaters, a sorter for Cherry Warehouse, a caregiver for the convalescent home that her mother owned, a waitress, a housekeeper for Kalispell Regional and a Sunday School teacher.
Suzy was a good friend to all. She was honest, caring, loving, sincere, courageous, fierce and funny. Mom was known for her great sense of humor. Special occasions always brought out our mother's shenanigans. For instance, one Easter she dressed up as the Easter Bunny and hopped around the neighborhood delivering candy to wide-eyed children. Or, the time she arranged a treasure hunt, taking us all over town looking for clues and ending up at the Fairy Steps at the cemetery.
Mom may have lost her battle with cancer, but she won the fight. For many years she suffered from severe effects of arthritis and no longer will she be in pain. In her last days she opened her eyes and said, "Damn, I think God forgot about me"; but he did not. He was just slower than she'd like. She mentioned to her family a few days before passing that she would leave pennies as a sign that she was around after her death, and butterflies. We love you, Mom!
A private memorial with the immediate family will be held.
Columbia Mortuary in Columbia Falls is caring for Sue's family.
---