Lakeside filmmaker shares stories from the Flathead Valley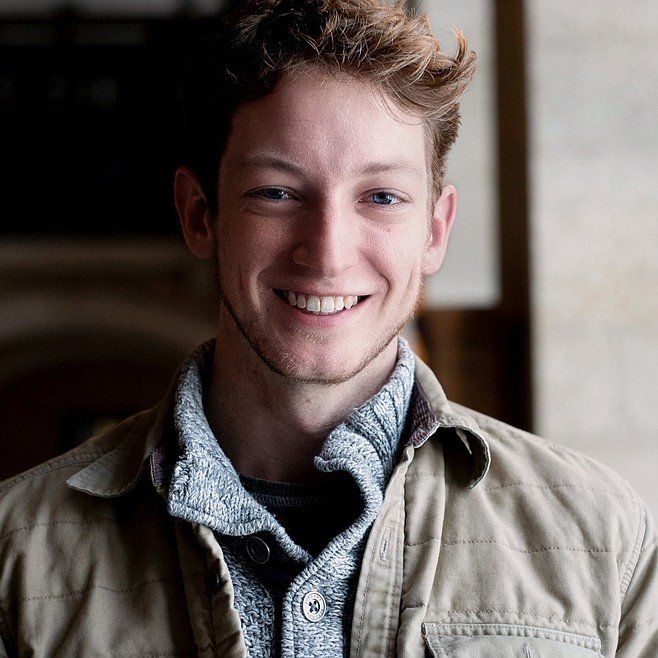 Lakeside documentary filmmaker Ross Yarrow has been gathering stories of Flathead Valley residents for the PBS American Portrait Project. (photo provided)
by
JEREMY WEBER
Daily Inter Lake
|
September 14, 2020 12:00 AM
Lakeside's Ross Yarrow enjoys telling stories, people's stories that is.
Since May, the young documentary filmmaker has been working with the Public Broadcasting System (PBS) on its American Portrait Project, a collection of short films that use thought-provoking prompts to tell stories of what it is like to live in America in 2020.
Through his films for the series, Yarrow has highlighted several local residents and how they have dealt with the many challenges this year. They include stories of unity and how people can appreciate one another despite their differences.
"It's like a time capsule in a way. We are shooting short films to show what life is like in America in 2020 with all that has been going on. It started with how people were coping with COVID, but it has evolved into so much more as the year has gone on," Yarrow said. "I had seen a lot of things that PBS has produced and I am a fan of the editorial voice they portray in their documentaries. They have been really easy to work with and I have enjoyed it a lot."
So far, Yarrow's films for the project have told the stories of Danny, a native of Switzerland who enjoys night photography and now makes his home in Montana, the Whitefish-based jazz duo Barrel Stove and Elizabeth, and a Kalispell-based clothing designer who shifted her focus to making masks during the COVID-19 pandemic. Fighting to keep her artistic dreams alive, when COVID hit, Elizabeth adapted by making masks for Philadelphia-based clothing retailer Anthropologie.
"Her story was too perfect not to do a piece on. She was able to not only keep her dream alive, but to also use her dream to help employ others," Yarrow said. "Plus, her face masks are so poetic and beautiful. It's a very encouraging story."
While his stories have been focused on the Flathead Valley, Yarrow said he has learned a lot from others outside of the area while working on the project.
"It has been an interesting experience working on these films in Montana while communicating with other filmmakers around the country and seeing what they are working on in places like Los Angeles or New York. It's been very interesting to see other's perspectives and how things that happen around the country affect us all," he said.
Originally from Wichita Kansas, Yarrow became interested in film while earning his bachelor's degree in mass communications from Northwest Nazarene University in Nampa, Idaho. It wasn't long until his focus settled on documentary filmmaking.
"I've always loved how the documentary realm can reshape the world around us to tell stories and reframe reality in a way that changes our perspectives for the better," he said. "I like how documentarians can take stories, big, narrow or in between and show what is important about them. My favorite documentaries are about normal people doing seemingly unexciting things, but the documentarian will shift the viewer's perspective and show them something that is worth paying attention to."
During the summer between his freshman and sophomore years, Yarrow took a job working in Glacier National Park and his love of Montana began.
"I left having had the best summer of my life, but I never thought I would get the opportunity to live here again," he said. "Five years later, when I got the chance to work for architecture nonprofit 100 Fold in Lakeside, I thought it was the perfect opportunity. It has been great becoming integrated into the Flathead Valley and all of its unique communities."
During his first year working for 100 fold and living in the Flathead Valley, Yarrow has already had the opportunity to work on a number of interesting projects, including a documentary on a group of engineers in Nepal as they learn to deal with the country's collapsing economy.
While he is not sure what the future will bring, Yarrow said Montana will continue to be his home.
"People have a lot of pride about living in Montana. People are here for a reason and they love it and I love to tell the stories of those people," he said. "I would like to do some work in the realm of nature documentaries, though. That is something I have always had my eye on, but have not had the opportunity to dive into yet. I am definitely in the right place to pursue something like that, but for now I will just take on projects as they come along."
Yarrow's work for the PBS American Portrait series can be found online at https://www.pbs.org/american-portrait/search?s=Ross+Yarrow.
Reporter Jeremy Weber may be reached at 758-4446 or jweber@dailyinterlake.com.
---