Wyatt Gregory Wesley Bothun, 19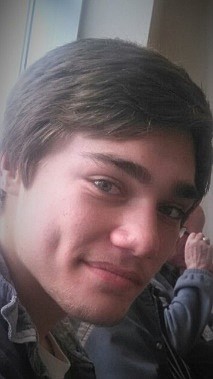 |
September 16, 2020 12:00 AM
Wyatt Gregory Wesley Bothun, 19, died peacefully on Sept. 7, 2020, surrounded by loved ones.
Wyatt was born in Cortez, Colorado, to Amy Bailey and Cody Bothun. He lived most of his life in Kalispell and Savage, Minnesota. He graduated from Burnsville High School in 2019 where he broke the school record for bench press. He had a dream of becoming a welder. From an early age Wyatt was gifted at building things without a pattern. He enjoyed watching movies, making others laugh and loved his pets — especially his dogs. He had a flair for drawing and writing poems and lyrics.
Wyatt liked playing sports and the outdoors — snowboarding or exploring caves. This summer he really enjoyed learning drywalling with his uncle Danny Bothun.
Wyatt's choice to be an organ donor has resulted in changing the lives of at least five recipients.
Wyatt was met at the gates of the afterlife by his grandfathers, Gregory Bothun and Robert Bailey, and Uncle Garry Bailey.
Left to grieve him here are his mother, Amy Bailey, of Montrose, Colorado; father and stepmother, Cody and Val Bothun of Columbia Falls; brothers Cody Bailey of Savage, Stryker Plummer of Montrose, Skyler Bothun of Columbia Falls, and sisters Jade Bothun of Savage, Kylee Martin of Rathdrum, Idaho, Ivory Bothun, Leah Bothun and Neveah Bothun, all of Columbia Falls; grandparents, Roberta and Jerry Garrett of Montrose, Dawn and Gary Martin of Rathdrum, and Stephen and Jan Sautter of Savage. He will also be deeply missed by his aunts and uncles, many cousins and other extended family and friends.
A celebration of life will be held at Canvas Church in Columbia Falls on Sunday, Sept. 20, at 2 p.m.
---