Russian food truck finds success in the Flathead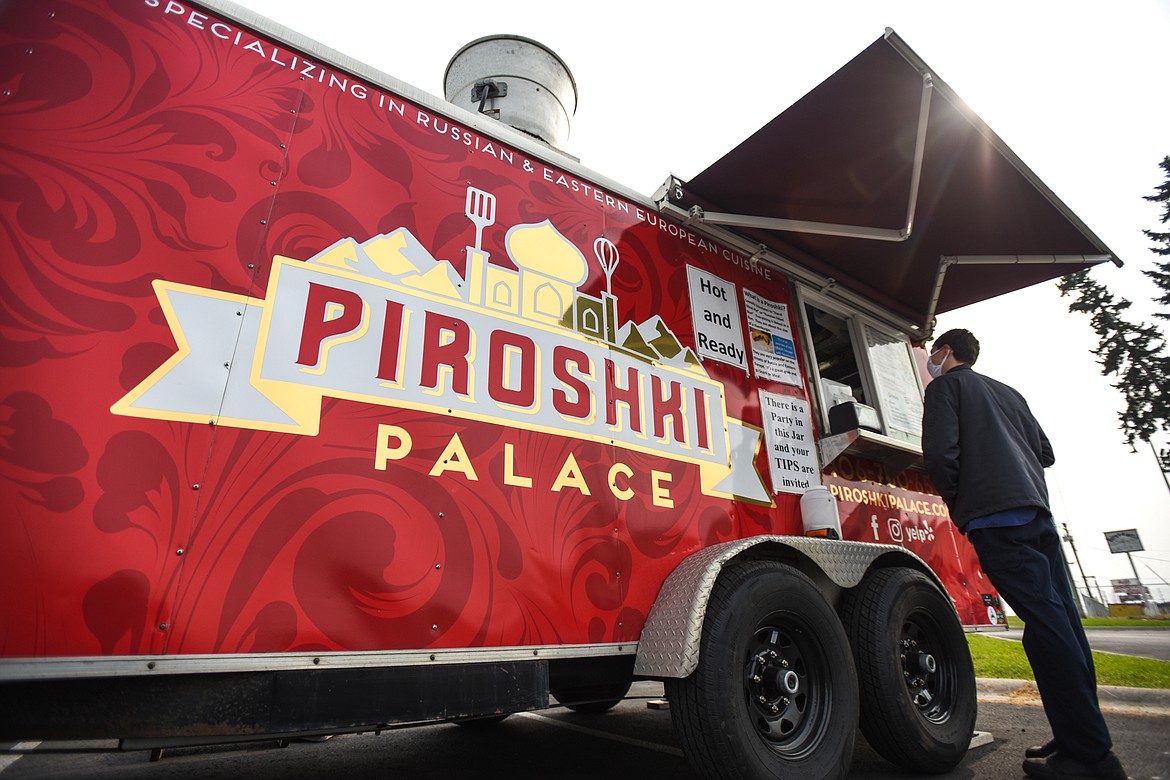 A customer orders from the Piroshki Palace food truck outside Smart Foodservice in Evergreen on Wednesday, Sept. 16. (Casey Kreider/Daily Inter Lake)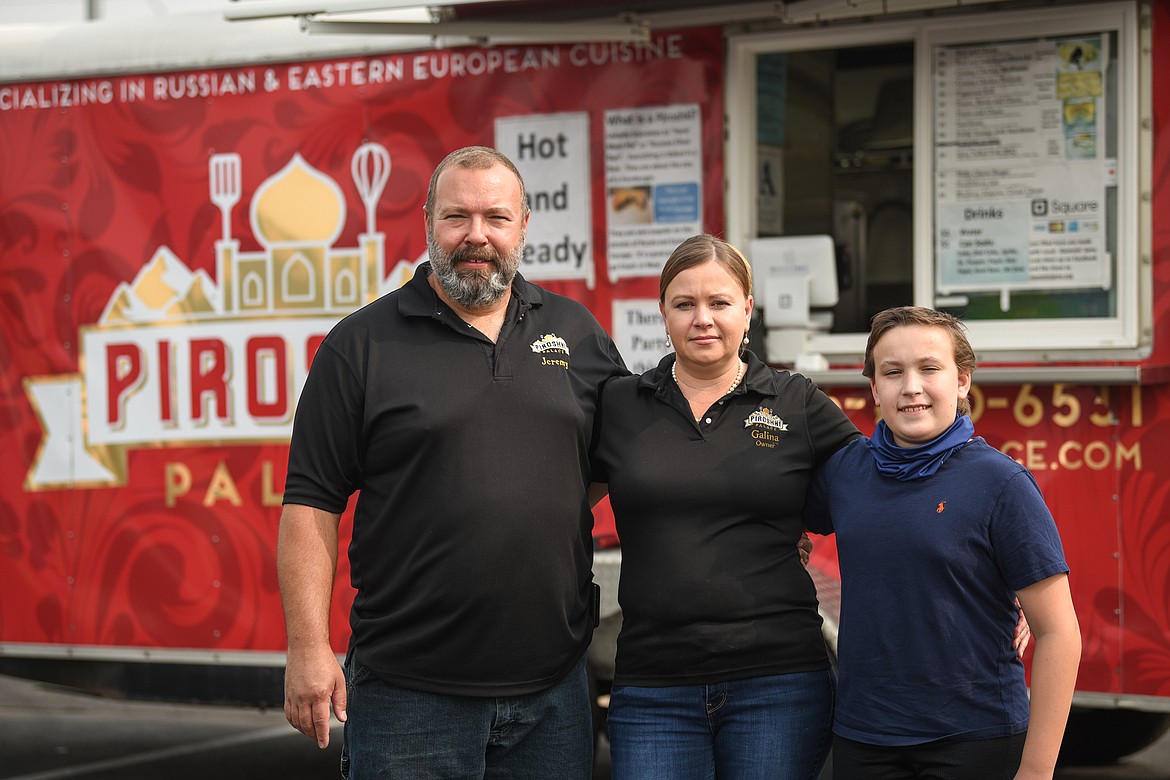 Jeremy, Galina and Jason Mays outside the Piroshki Palace food truck at Smart Foodservice in Evergreen on Wednesday, Sept. 16. (Casey Kreider/Daily Inter Lake)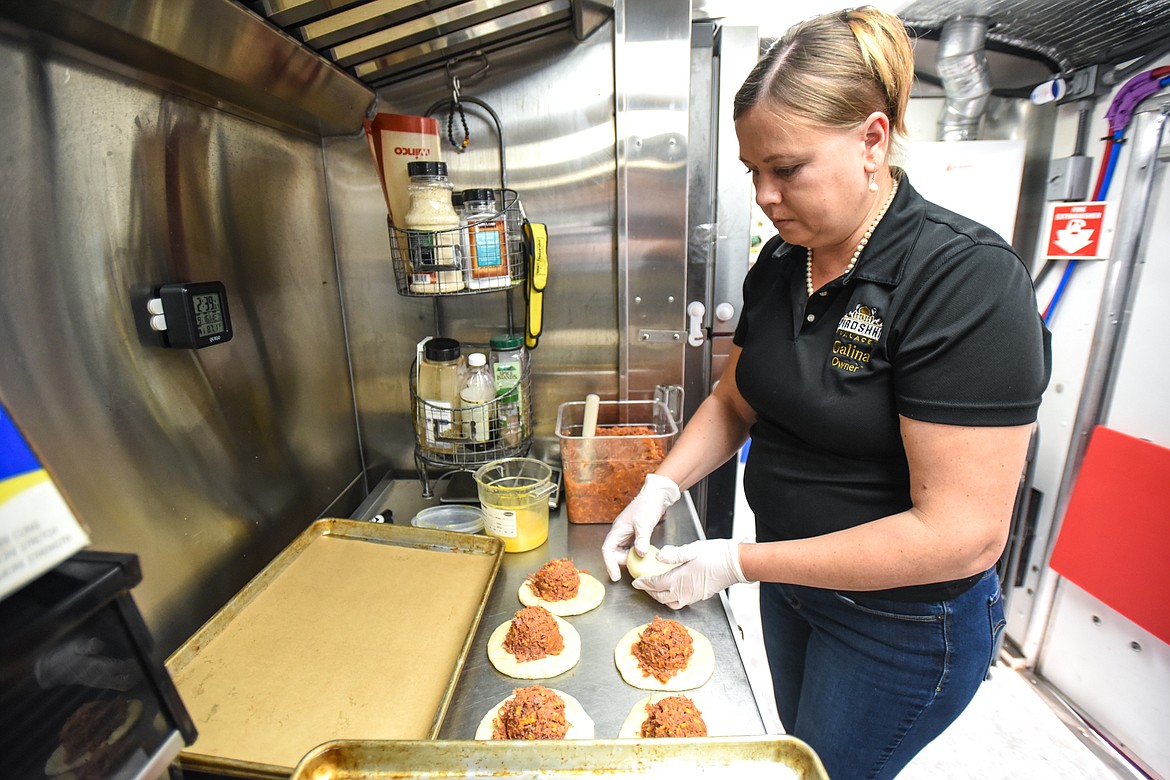 Galina Mays works on pulled pork piroshki inside the Piroshki Palace food truck on Wednesday, Sept. 16. (Casey Kreider/Daily Inter Lake)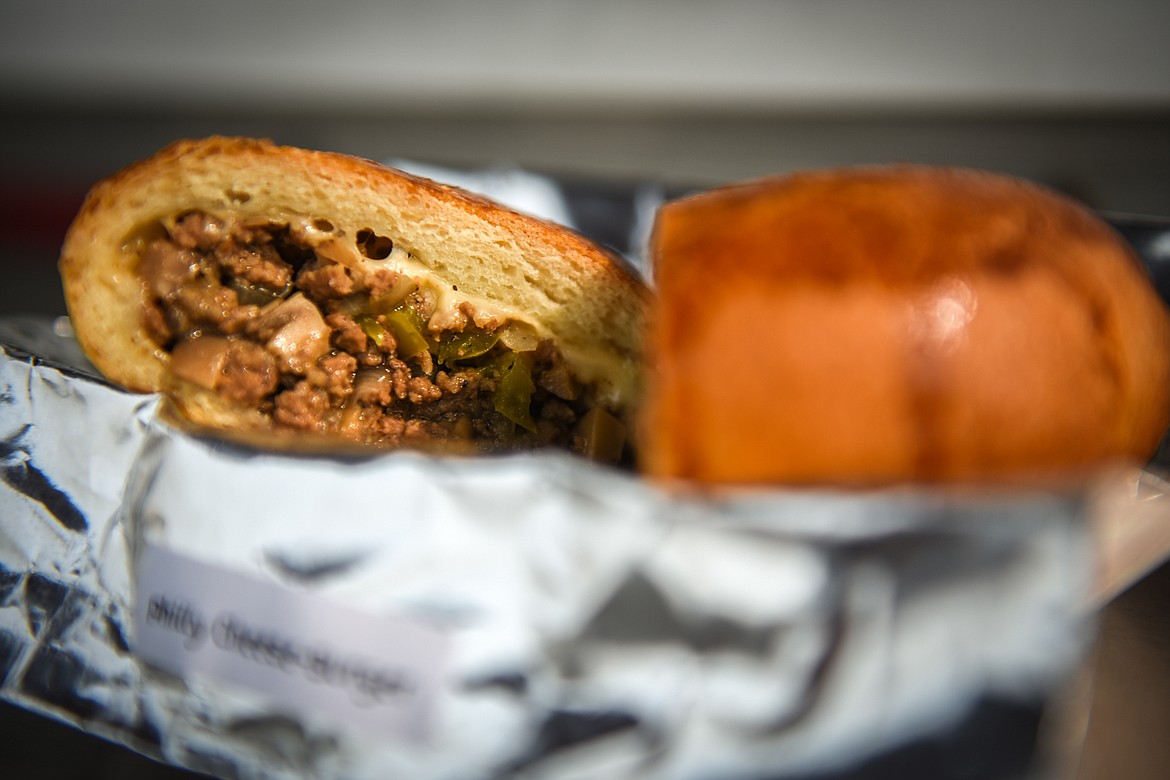 A Philly cheese burger piroshki at the Piroshki Palace food truck on Wednesday, Sept. 16. (Casey Kreider/Daily Inter Lake)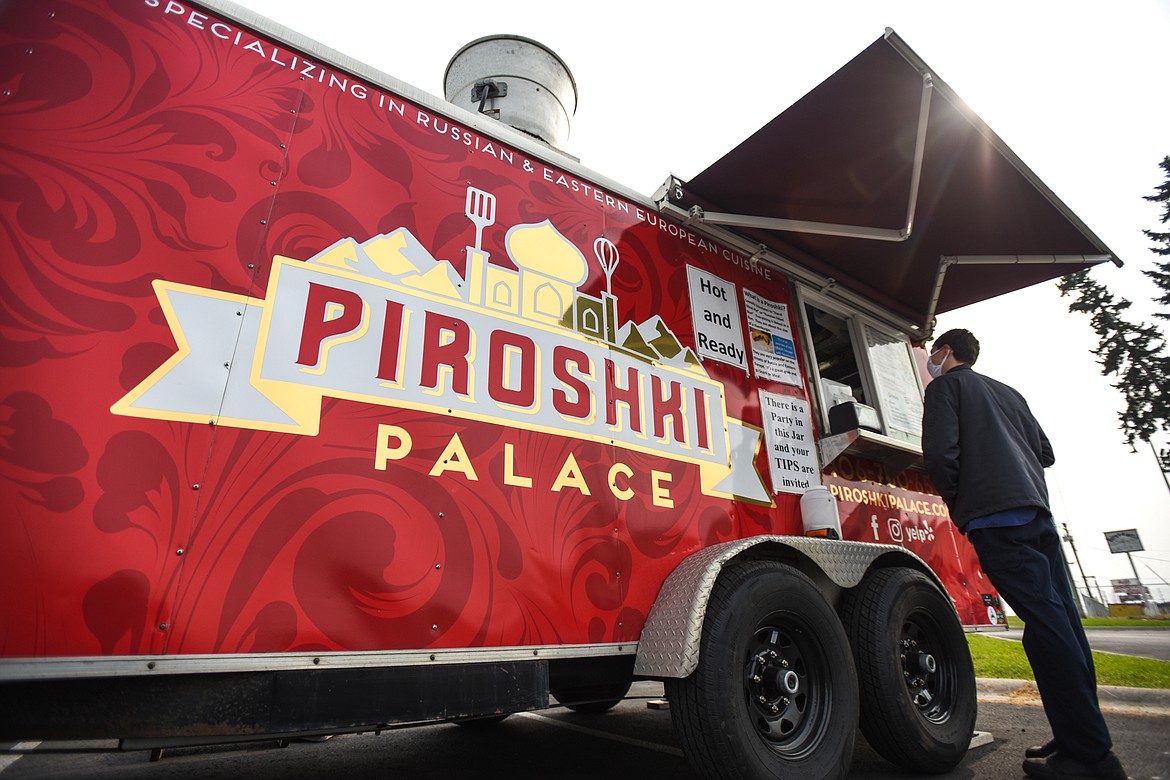 A customer orders from the Piroshki Palace food truck outside Smart Foodservice in Evergreen on Wednesday, Sept. 16. (Casey Kreider/Daily Inter Lake)
Previous
Next
by
BRET ANNE SERBIN
Daily Inter Lake
|
September 20, 2020 12:00 AM
Food trucks have become a familiar sight at farmers markets and parking lots across the Flathead Valley, but The Piroshki Palace isn't like most mobile eateries.
Jeremy and Galina Mays realized their dream of opening a food truck in March 2019, and since then they've perfected a slightly unorthodox approach to feeding the Flathead.

Jeremy said first-time patrons to The Piroshki Palace are usually taken by surprise when they confront the unfamiliar Russian-inspired menu and experience their speedy service. But most visitors don't stay first-timers for long; throughout its first year and a half, The Piroshki Palace has generated a dedicated patronage, from regulars across the valley to out-of-towners who return for another taste of the unique European fare.

"We definitely have our loyal followers," Jeremy said.
They weren't sure the reception would be so positive when The Piroshki Palace first opened for business. The food truck offers classic Russian meals from Galina's hometown in Siberia. To most palates in the Flathead Valley, this cuisine isn't very familiar, she said.
"It's not a taco, it's not a hot dog, it's not a hamburger. It's something different," Galina pointed out.

What it is, exactly, is "piroshki," a bun loaded with various fillings such as beef and cheese or sauerkraut and Polish sausage. Piroshki can be loosely translated to "hand meat pie," and Galina offers 20 different filling options for the traditional dish.
Even though the name may not ring a bell for a lot of customers, the handmade items and creative fillings—such as Philly cheeseburger and vodka BBQ pulled pork—have found their way into the hearts and stomachs of many local diners.

"Everything is made from scratch," Galina said. "It's hard work. Some people think Russian food is easy to cook — maybe I make it look so easy," she said with a laugh.

While Galina works on baking the dough for the buns and coming up with new filling combinations, Jeremy focuses on the business operations. He's particularly proud that their speedy service means there is hardly ever a wait at The Piroshki Palace.
"I've been asked how long it takes to get the food ready after they place their order. I said about 30 seconds. I would get the strangest looks," he recalled. "But when they place their order and I give them the food in less than 30 seconds they understand. Most are in shock."
The service is so fast, in fact, some people don't realize how popular the food truck has become, since the quick turnaround means there's almost never a line outside the window.
But the Mays—who work the truck with their 13-year-old son Jason—reported they have come a long way since they handed out their first piroshki.
The idea to serve Galina's family recipes started when she developed a love of cooking as a child, but it was a big jump to go from her kitchen at home to a commercial food truck.
"We have a fairy tale in Russia about three little girls," she explained. In the story, the girls ponder what they would do if they had all the resources they could ever want. Galina said she always related to the girl who decides, "I would cook and feed whole world."
But turning that dream into a reality wasn't as easy as she had first imagined.
Galina never worked in a restaurant before she started churning out piroshki for the food truck. She and her husband debuted their business in March 2019 after Jeremy retired from the Air Force and the family moved to Kalispell from Great Falls.
Their first vending event that spring was "a mess," according to Jeremy's recollection. "We had no food ready. We had to give everyone half off. It was a learning curve."
"We've learned so much in a year and three-quarters," he reported.
They've come such a long way from that disastrous debut, he said, that they're looking into expanding their menu, starting to offer catering and eventually establishing a brick-and-mortar location.
Although the COVID-19 pandemic canceled many of their concessions events and cut sharply into this year's sales, they're still optimistic there are big things ahead for the small Russian eatery.
To find out where The Piroshki Palace will be vending each day, visit the Facebook page at https://www.facebook.com/piroshkipalace/ To place an order ahead of time, text 406-750-6531.
Reporter Bret Anne Serbin may be reached at (406)758-4459 or bserbin@dailyinterlake.com.
---