Drunk driver gets 20 years in prison for killing 2 Flathead women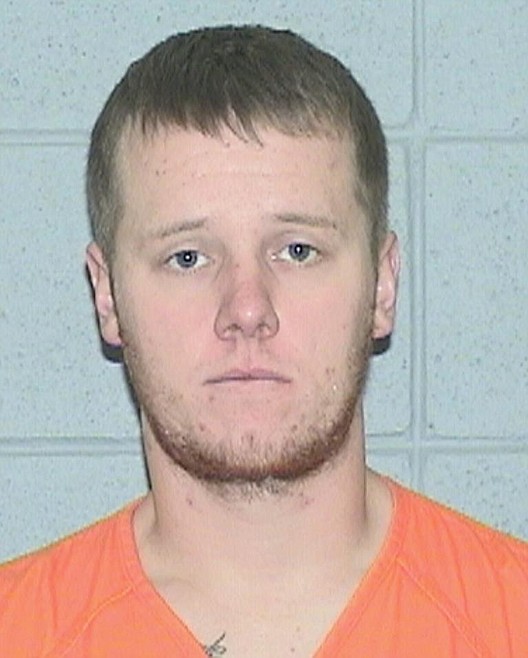 by
SCOTT SHINDLEDECKER
Daily Inter Lake
|
September 24, 2020 1:50 PM
It was an emotional scene at the Flathead County Justice Center Thursday afternoon as two families heard the sentence for a Minnesota man who killed two Flathead Valley women while driving drunk July 4, 2019.
Mason David Drake, 24, received a 40-year sentence, with 20 years suspended, in the Montana State Prison from Lincoln County District Judge Matt Cuffe. Drake entered into the plea deal July 27 in Flathead County District Court.
Drake had faced a total of 60 years.
Charging documents indicated Drake's truck crossed into the oncoming lane of travel near midnight July 4, 2019, on Montana 35 east of Kalispell.
The truck collided head-on with a smaller pickup truck, killing 59-year-old Alice Barten and her daughter, Katie Barten, 31.
Dave Barten, Alice's husband, shared his grief of that fateful night and also his forgiveness for Drake's actions.
Barten, who was married to Alice for 41 years, explained the evening's events began at a birthday party for a longtime friend.
"Alice, my son and I drove to the party and Katie drove by herself," the husband and father of the two deceased women said. "When we decided to leave, our vehicles were parked together and Alice told Katie 'I'm not going to let you drive by yourself tonight.' So she hopped in with her.'"
Barten said her daughter had been a valedictorian at Flathead High School and had lived elsewhere before returning to the valley in the months before the fatal crash.
Barten arrived home and went to bed soon, explaining he had to get up for work in the morning. But soon after he realized something was wrong.
"It was 1:45 a.m. and I awoke and reached for her (Alice) and she wasn't there. I got up and checked Katie's bedroom and she wasn't there. I went outside and there were three people from the Flathead County Sheriff's Office outside," Barten said. "I knew Geno Cook from before, the chaplain was also there and when I asked them if both were gone, they said 'yes.'
"I collapsed at that point," Barten said.
The grieving husband and father addressed Drake before leaving the witness stand.
"You will have a life and I forgive you," he said, which resulted in many family members and friends sobbing and shedding tears.
Dean Barten, Dave's brother, as well as a sister-in-law and uncle to the women, spoke of their marriage.
"When they moved to the valley years ago, they first lived in a cabin without running water and Alice was pregnant with one of the boys at the time.
"I'm sure it wasn't her choice," Dean said as some family members quietly chuckled at the memory. "But they had a unique marriage. They hiked together, hunted together, took vacations together.
"I want to thank the defendant for his plea, saving us more suffering, but his consequences have actions," Dean said. "He refused help from others at the bar [where] he was drinking to have someone else drive."
Flathead County Attorney Travis Ahner made his argument for the sentence.
"Drake wrote he didn't do drugs and he wanted to be in the Watch program," Ahner said. "He also said in his initial phone calls he felt a few years of house arrest were enough."
Ahner said as Drake continued to speak to his mother and others, he was less than contrite.
"He said 'I've been (expletive) smoking pot since junior high and I love it. I'm not doing any treatment here in some backwoods place in Montana,'" Ahner said.
He also shared details of a few other phone calls between the convicted man and his mother.
"On July 20 this year, his mom asked him if he worked today. He said 'Don't call it work, it's n----- work.' In another call, Ahner said Drake called other inmates and his mother (expletive) retards."
Drake spent time in the hospital before returning home to Lanesboro, Minnesota. Drake was working as a firefighter for the U.S. Forest Service during the summer of 2019.
Drake's attorney, David A. Mattingley, described him as a multi-sport athlete, and he quickly achieved his goal of becoming a wildland firefighter.
"But he has impulse control issues many 24-year-olds have. Maturity and treatment will help him in the future," Mattingly said. "His pre-sentence investigation indicates he has a low risk of recidivism and he's highly unlikely to reoffend again."
Drake, trying to hold back his emotions as he took the witness stand, explained the fateful night.
"On July 4, 2019, I changed the lives of many, mainly the Barten family. I am very truly sorry for what happened. My thoughts and words can't express remorse to your family," Drake said.
An investigation by a trooper with the Montana Highway Patrol showed Drake's blood-alcohol level at .136%, well above Montana's legal limit of 0.08. Ahner said Drake's initial blood draw at Kalispell Regional Medical Center showed a BAC level of more than .180.
Witnesses to the accident reported having to swerve to avoid the truck Drake was driving because it had entered their lane of travel. One of the witnesses said she turned around and watched Drake's truck cross the center line and hit another vehicle.
Reporter Scott Shindledecker may be reached at 758-4441 or sshindledecker@dailyinterlake.com
---