Whitefish woman accused of threatening boyfriend with knife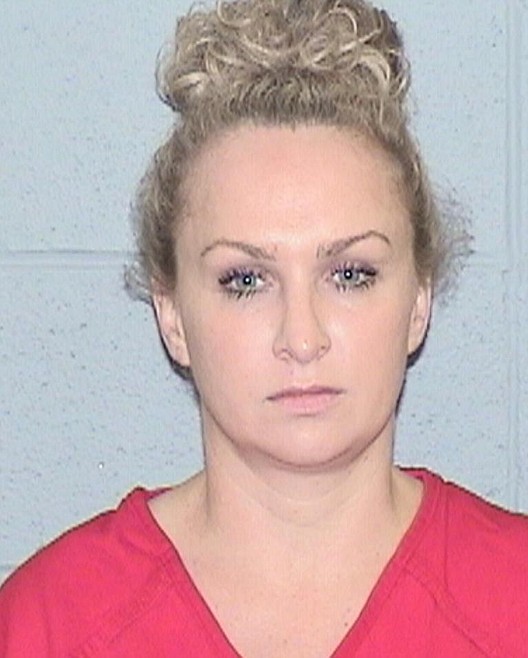 Natalie Suzanne Spanburgh
by
SCOTT SHINDLEDECKER
Daily Inter Lake
|
April 7, 2021 12:00 AM
A woman who allegedly threatened her boyfriend with a steak knife during a domestic dispute earlier this year was returned to jail after another reported incident with the same man.
Natalie Suzanne Spanburgh, 37, of Whitefish, is facing one felony count of assault with a weapon.
She is being held in the Flathead County Detention Center on $71,085 bail. She is scheduled to appear in Flathead County District Court April 16 for a status conference.
Spanburgh also was cited with a misdemeanor count of partner of family member assault after the most recent incident on April 1.
According to charging documents in the first incident, which allegedly occurred Feb. 11, Whitefish police officers responded to a residence and spoke with the boyfriend. He said he and Spanburgh had been arguing on and off throughout the evening. He said he was in the kitchen when she approached him with a steak knife.
The victim said they wrestled on the floor and the knife fell from her grasp. He said she left the house when he called 911. He said she picked up the knife just before she left the home.
The victim also said Spanburgh was going to "come back and finish the job." He said he was afraid of her and felt she was going to stab him.
Another Whitefish officer pulled Spanburgh over during a traffic stop and saw a kitchen knife that matched the description the man gave to police. Spanburgh allegedly said there was a fight, but said her boyfriend was the aggressor and that a knife was not involved.
Spanburgh, also known as Natalie Suzanne Chapman, posted $25,000 bail on Feb. 12. One of her conditions of release was that she not have any contact with the alleged victim.
Spanburgh pleaded not guilty March 25 in Flathead County District Court.
In addition, the woman was arrested and charged with felony DUI, fourth offense, after an alleged incident Dec. 19, 2020, at a fast-food restaurant in Whitefish. Police said she nearly struck a police car in the drive-thru lane. Police allegedly found an open container of alcohol in her vehicle.
Court documents indicate she had three prior convictions for driving while under the influence offenses, including in June 2020, 2010 and 2002.
According to a February 2017 story on nevadaappeal.com, Spanburgh, then known as Chapman, was going to be sentenced on burglary charges in Nevada once questions were answered about her terms of probation since her family had moved to Montana and she would be living there.
In another media account from March 2020, the montanian.com, reported Chapman was arrested and charged in Lincoln County with a felony probation violation and felony DUI drugs or alcohol.
Scott Shindledecker may be reached at sshindledecker@dailyinterlake.com or 406-758-4441.
---