Flathead felon jailed after high-speed chase, crash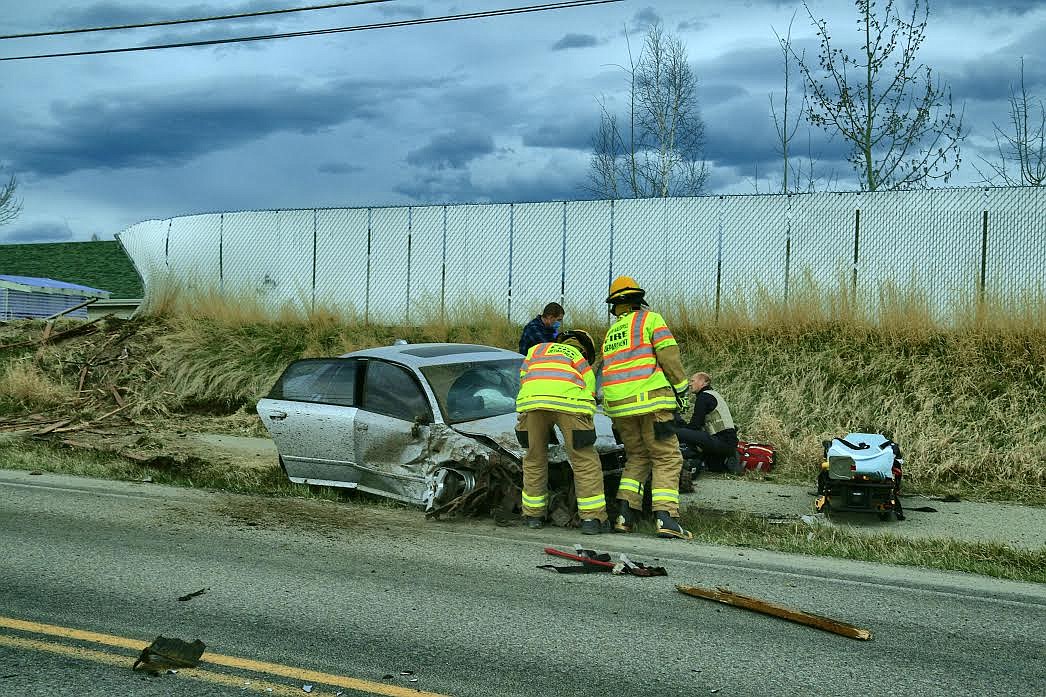 First responders tend to a passenger in a vehicle allegedly driven by Kenneth Martin Chandler after the vehicle collided with a red SUV Wednesday evening on Willow Glen Drive in Kalispell. The man was taken to the hospital. Chandler was wanted by local and federal officers on probation violations. A police chase preceded the wreck with the SUV. A woman driving the SUV was not injured and Chandler was arrested by Flathead County Sheriff's officers after a short foot chase. (Patrick Booth photo)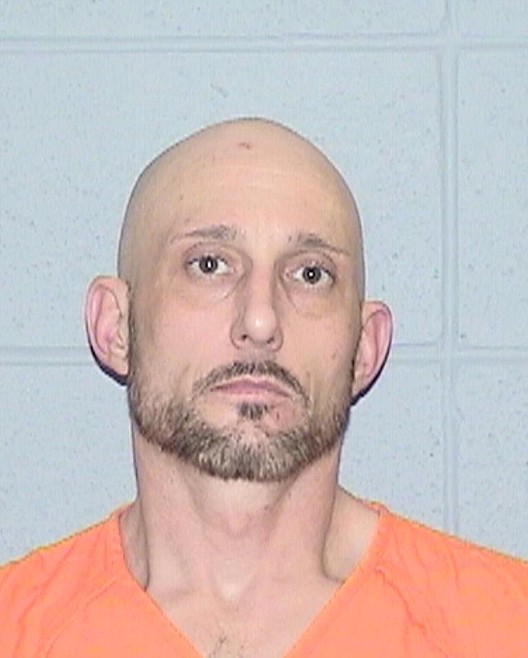 Previous
Next
by
SCOTT SHINDLEDECKER
Daily Inter Lake
|
April 8, 2021 1:05 PM
A Flathead Valley career criminal was arrested Wednesday evening after a high-speed chase and crash on Willow Glen Drive in Kalispell.
Kenneth Martin Chandler, 41, is being held in the Flathead County Detention Center for violating his probation on a previous conviction and on a federal probation hold for violating his terms of release on a federal drug conviction.
Flathead County Sheriff Brian Heino said law officers in Northwest Montana have sought Chandler since May 2020.
A sheriff's deputy spotted Chandler in a small silver car near the intersection of Conrad Lane and Willow Glen Drive. When the officer tried to stop the vehicle, the driver sped off, heading south on Willow Glen, according to Heino.
Chandler allegedly drove into oncoming traffic and the deputy backed off on the pursuit, Heino said.
Chandler then collided with a red SUV driven by a woman near Buttercup Lane. The woman was checked by emergency medical service personnel from Lakeside Quick Response Unit and South Kalispell Volunteer Fire Department. She was OK and didn't have to be taken to the hospital.
A man in the car with Chandler was injured and taken to Kalispell Regional Medical Center.
Chandler reportedly ran from the crash site and was arrested by sheriff's deputies on Leisure Lane after a short foot chase.
Heino said a search warrant was obtained for the car Chandler was driving. Officers found guns, cash and drugs inside the car.
Heino said additional charges are pending in regard to the chase.
Chandler has a criminal history in the Flathead dating back to 1998 when he was charged with drug possession and intent to distribute.
In 2003, he was charged with burglarizing the Echo Lake Cafe, stealing the wheels and tires off a vehicle and drug possession.
Chandler was sentenced to several years in a state Department of Corrections facility. He also faced drug charges in 2010 and 2014.
In 2015, Chandler was sentenced to nearly six years on federal drug charges after pleading guilty to drug possession with the intent to sell methamphetamine in the Kalispell area.
According to court documents, Chandler was freed in November 2019. But in May 2020, Chandler allegedly admitted to his probation officers he used meth.
Scott Shindledecker may be reached at sshindledecker@dailyinterlake.com or 406-758-4441.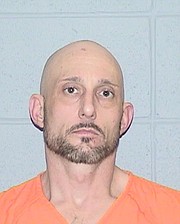 ---