Farmer's Gals raise rabbits for family pets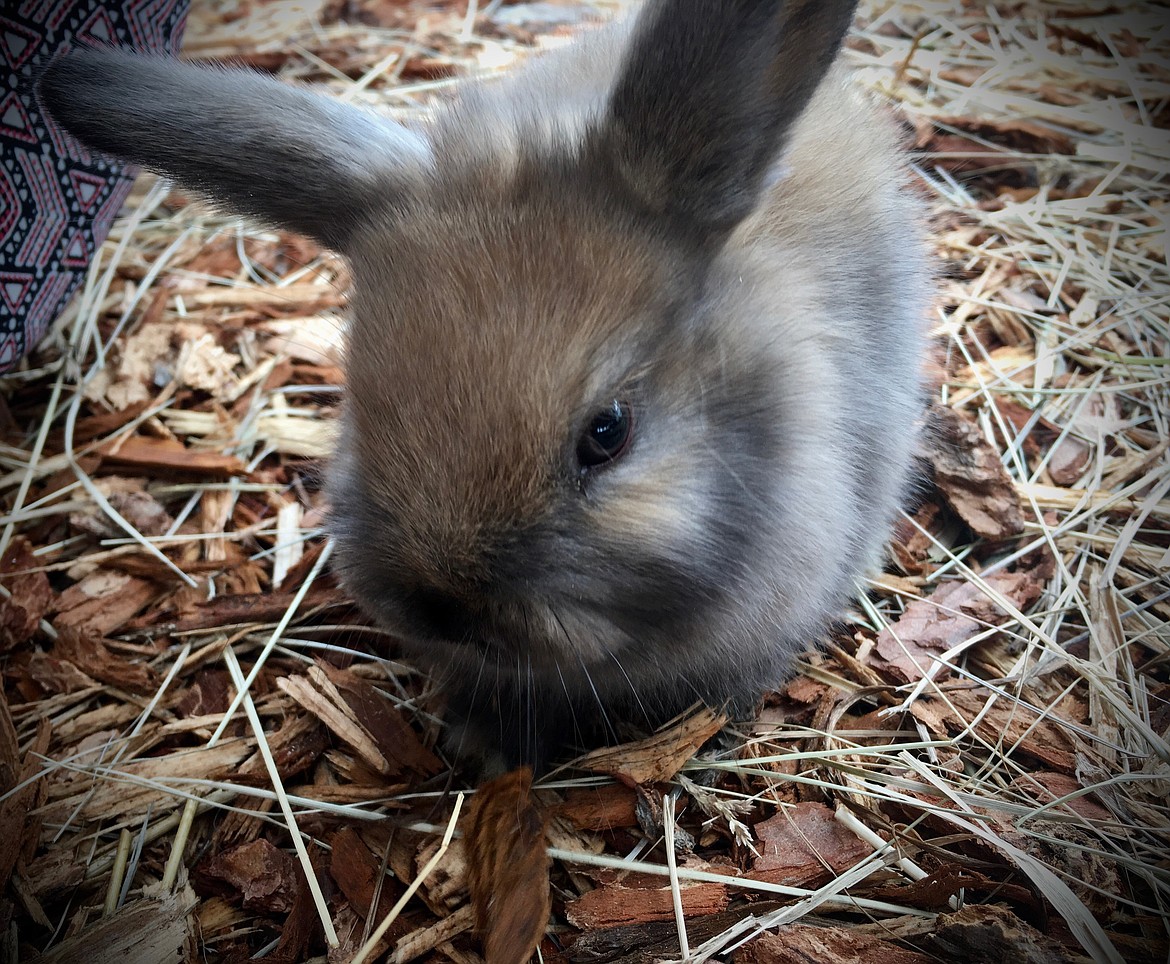 One of the bunnies for sale at The Farmer's Gals farm in St. Ignatius (courtesy photos).
by
BRET ANNE SERBIN
Daily Inter Lake
|
April 11, 2021 12:00 AM
ST. IGNATIUS — The "Made in Montana" sticker designating businesses based in the Big Sky State can usually be found on local pottery, jewelry and, of course, huckleberry-flavored goodies. Savanna Hess and her family have a somewhat livelier take on doing business in Montana.
Hess raises pet rabbits on the family farm in St. Ignatius, and the most recent litter was ready to find homes just in time for Easter.
Hess and her family — mother Heidi and sisters Estee and Brooke — are known as The Farmer's Gals.
Together, they've been carefully raising the latest batch of baby bunnies for the past eight weeks to prepare them to be great family pets.
"They make awesome house pets," Hess said.
There are a mix of bunny breeds for sale right now, including Hess' first round of Holland Lop rabbits.
The breed is known for its "big, droopy ears," she said.
Their ears hang low, but Hess said the Holland Lops are otherwise essentially indistinguishable from other breeds she's raised before.
"They're basically like any other bunny," said Hess, who has been in the bunny business for about three years.
"I just enjoy it, so I do all different kinds," she said.
Rabbits, in general, make wonderful pets for families, according to Hess. She said they can be a great alternative to a dog, cat or fish for anyone who's looking for something a little more exotic.
"They're very docile," Hess said. She and her family members take care to handle their bunnies a lot while they're young, which helps them grow accustomed to humans and ready to mesh easily with their new family.
Plus, Hess said, it's pretty easy to care for your hare.
"They just need food, water and lots of love," she said.
But because they make such attractive pets, Hess said anyone interested in buying a bunny should probably hop to it.
There are fewer than 10 rabbits available, and only a handful are Holland Lops. It will be approximately five weeks before the next litter is born, and new owners must wait about eight weeks after that before they can bring their bunnies home.
Anyone interested is welcome to come to the farm and meet their potential pets by calling Hess at 406-546-1792.
Visitors are also invited to check out The Farmer's Gals' other products, including flowers and homemade bath items.
The Farmer's Gals are located at 37841 Hawkins Road, Saint Ignatius.
Reporter Bret Anne Serbin may be reached at 758-4459 or bserbin@dailyinterlake.com.
---