Beloved feed store to close after almost 40 years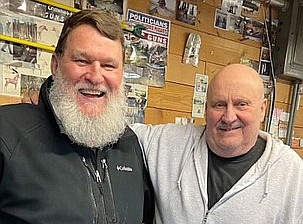 Mike Davis, left, and LaDelle Reynolds at the North Valley Ag Center almost 40 years after opening the store.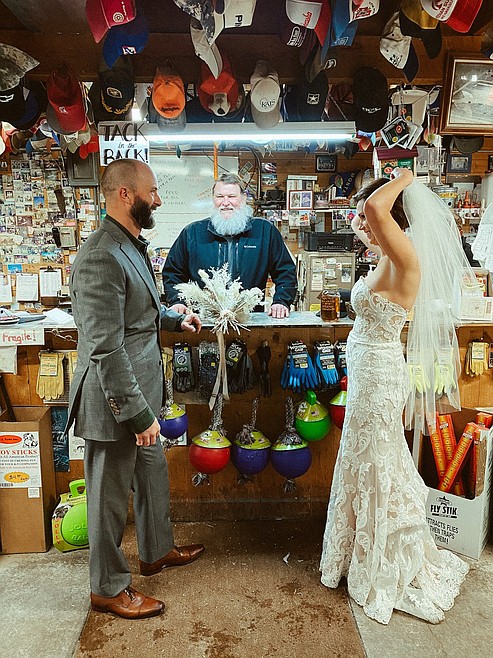 Mike Davis officiates a spontaneous wedding at the North Valley Ag Center.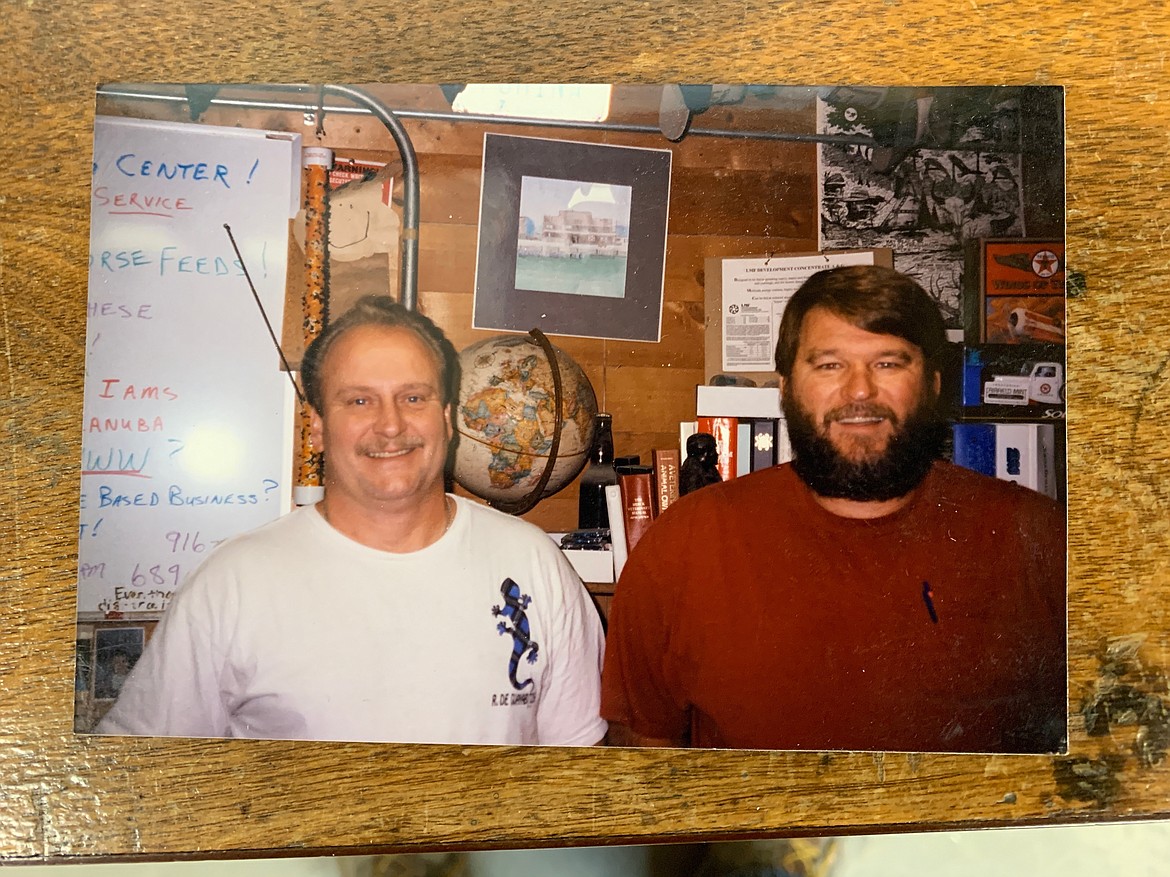 LaDelle Reynolds, left, and Mike Davis, right, pictured in the North Valley Ag Center when it first opened in the 1980s (courtesy photos).
Previous
Next
by
BRET ANNE SERBIN
Daily Inter Lake
|
April 11, 2021 12:00 AM
After almost 40 years and 110,00 tons of hay, the North Valley Ag Center is closing at the end of the month.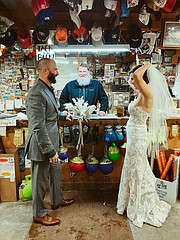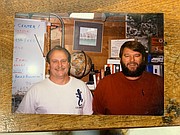 It's the end of an era for longtime owners Mike Davis and LaDelle Reynolds. Though they tried to maintain the business' identity as a feed store, the pair ultimately sold their shop to Empress Tents and Events. Now they're looking forward to retirement with a mixture of excitement and wistfulness.
"It's bittersweet," said Reynolds as his partner, a Vietnam War veteran, grew a little misty-eyed.
Now in their seventies, Davis and Reynolds have been friends since their middle-school days in Colorado. In 1983, with only $10,000 and some modest farm knowledge between them, they started a partnership that would span decades.
Reynolds was the one to suggest a feed store, according to memory. But the North Valley Ag Center has transformed into something else entirely since the early 1980s.
Their shop has been the point of sale for thousands of pounds of animal feed, a community gathering place for generations of Flathead Valley locals, and even an impromptu altar for customers who have asked for a little prayer along with a bag of pet food.
The counter once doubled as a wedding venue for a Kansas couple who spontaneously asked Davis to officiate their wedding. The owners see the Ag Center as truly an all-purpose enterprise.
"There's not many businesses like this anymore," Reynolds reflected.
It's hard to imagine any business could resemble North Valley Ag Center, with its collection of cowboy hats, exotic currencies and hunting pictures, all donated by dedicated patrons. The menagerie of memorabilia — now being divided up between Reynolds and Davis for safekeeping — is a testament to the center's large and colorful following.
"The people's what made it fun," Reynolds said.
AS ENJOYABLE as it's been, running the North Valley Ag Center also took plenty of hard work, shared among family members, such as Davis' son Wes, an 18-year employee, and friends who have given their time to the business in various capacities over the years.
They've learned a lot since Reynolds moved up to join Davis and his wife, Susie, in 1983, a time when Reynolds said, "we knew what a horse, a cow and a chicken were."
Now, according to Davis, they "know a little bit about everything," from animal nutrition, to basic veterinary care, to the right products to feed kangaroos, pythons and yaks — all real customers at one time or another.
They also know how it feels to own and operate a successful business. In their case, that meant spending six days a week on-site for much of their careers and manually loading hay bales for years before they could afford a forklift.
It's enough for the duo to decide to finally take some time off, even though the business is as popular as ever.
"Last year was one of our most productive years," said Davis. "We're going out in style."
North Valley Ag Center, located at 5613 U.S. 2 in Columbia Falls, closes on April 30.
Reporter Bret Anne Serbin may be reached at 758-4459 or bserbin@dailyinterlake.com.
Recent Headlines
---