Volunteers honored for water-sampling efforts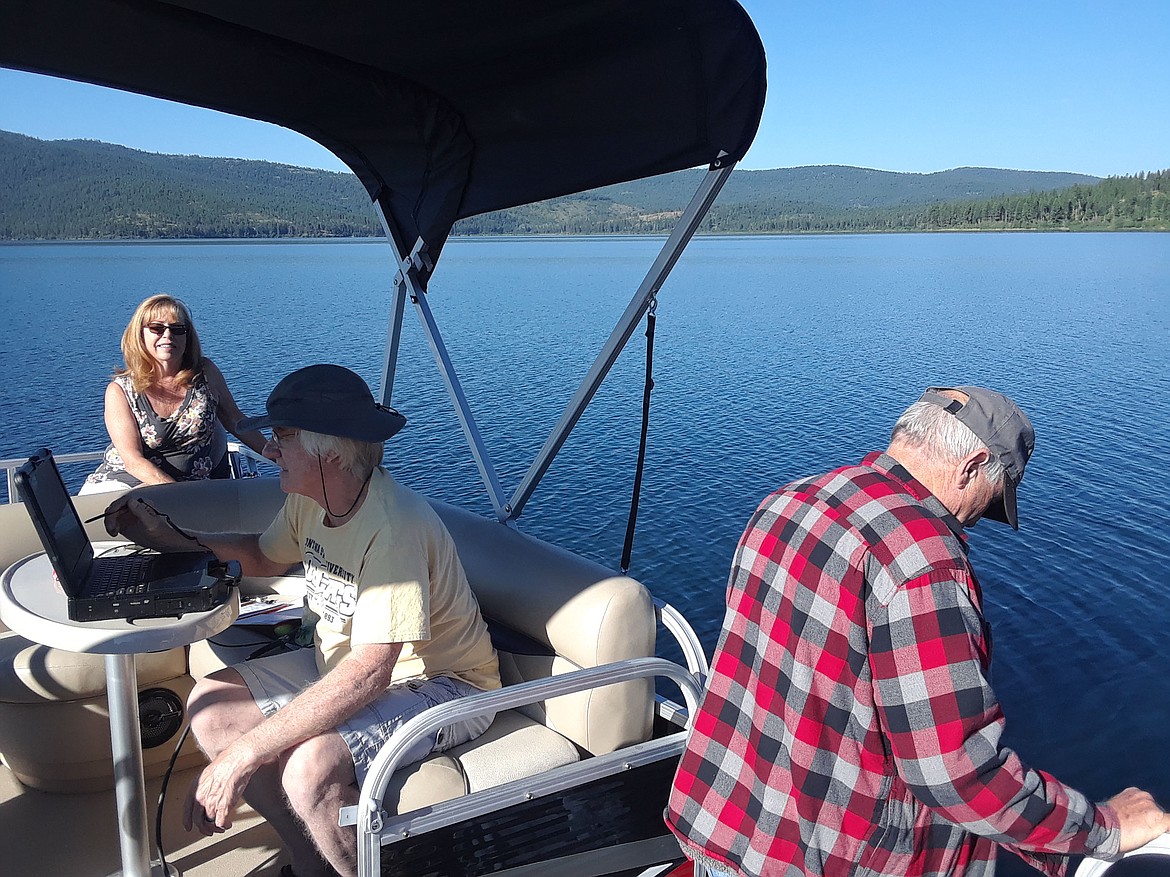 Northwest Montana Lakes Network volunteers Lynn Maas, Ann Grant and Jim Grant monitor water quality on Lake Mary Ronan. The three were recently presented the Volunteer Service Award by the Whitefish Lake Institute.
|
April 16, 2021 12:00 AM
The Whitefish Lake Institute recently honored longtime Northwest Montana Lakes Network volunteers Lynn Maas, Ann Grant and Jim Grant with a Volunteer Service Award.
The three have been a part of the Friends of Lake Mary Ronan since its inception. The Grants began collecting water quality samples for the Northwest Montana Lakes Network 2010. Through the Friends of Lake Mary Ronan, the Grants and Maas also took the initiative to expand their sampling work and requested assistance from the Montana Department of Environmental Quality's Volunteer Monitoring Lab Analysis Support Program. The group received funding for a short-term, intensified lake and stream sampling plan to identify nutrient sources and ultimately help reduce the likelihood of algae blooms. They collect monthly water samples from April through October to evaluate water quality of Lake Mary Ronan and its inlet and outlet streams to estimate the relative contribution of pollution sources in the watershed.
This effort will lead to the production of a Watershed Restoration Plan to improve overall water quality. Their dedication, teamwork, initiative and resourcefulness will help protect Lake Mary Ronan for years to come.
The Northwest Montana Lakes Network is a citizen science program funded by Montana Fish, Wildlife and Parks and managed by Whitefish Lake Institute. Through this program, the Institute trains "citizen scientists" to monitor 41 lakes in Flathead, Lincoln, Lake and Missoula counties. Volunteers contribute nearly 1,000 hours to the program annually.
Founded in 2005, the Whitefish Lake Institute is a nonprofit organization committed to science, education and aquatic resource initiatives to protect and improve Whitefish Lake and Whitefish area water resources.
---