More business expansion planned in downtown C-Falls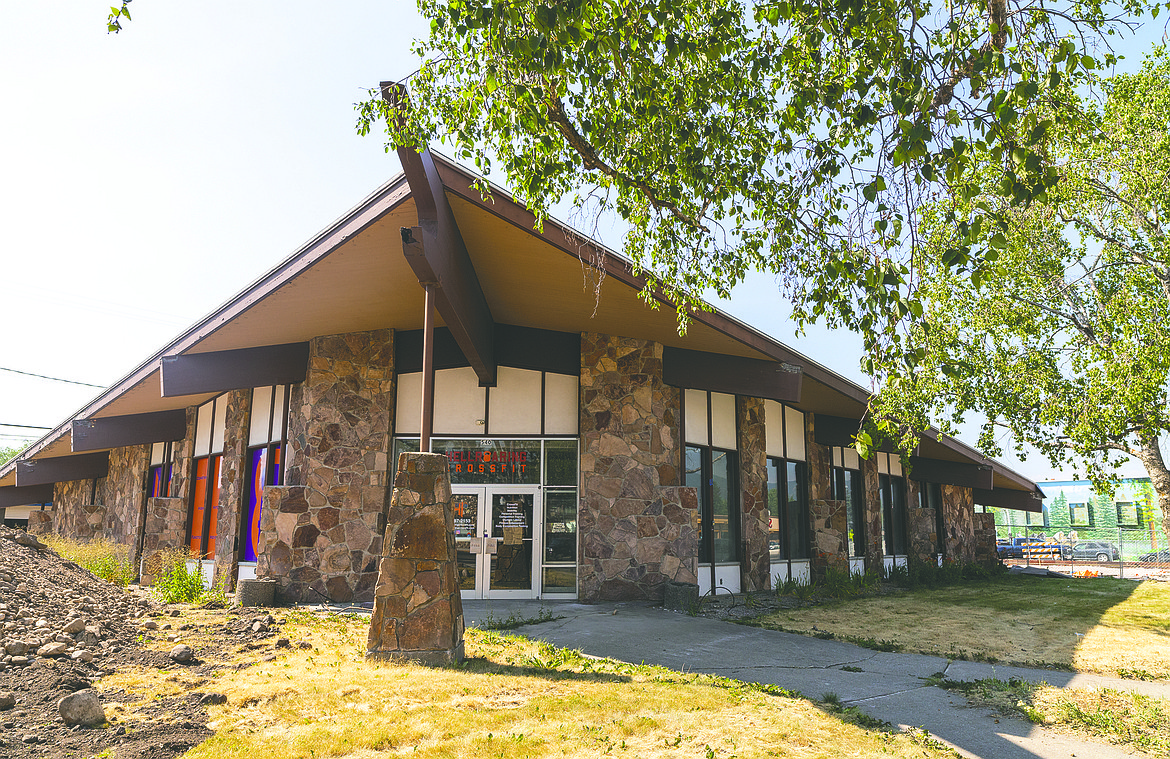 The former First Citizens Bank building in the heart of downtown Columbia Falls will be torn down to make way for a new boutique hotel and other amenities, according to developer Mick Ruis. (Hungry Horse News)
by
CHRIS PETERSON
Hungry Horse News
|
August 1, 2021 12:00 AM
Downtown Columbia Falls will see more changes in the coming months, as two businesses plan more expansion.
The former First Citizens Bank and Hellroaring Fitness Building will be coming down, developer Mick Ruis recently told the Hungry Horse News.
Ruis, who owns the city block, said the building will make way for a a boutique hotel and other amenities.
The plans for that section of the lot are still in the works and haven't been formally submitted to the city. Ruis said he expects the former bank building to come down in the next 30 days.
Ruis is building apartments on the north end of the lot. He said that project should be done in the next nine months.
The apartments will include 18 studio and/or one bedroom apartments on the first floor on the west side of the building and 30 two-bedroom units spread out on the second and third floors, for 48 units total.
The east end of the building, which will face Nucleus Avenue, will have 7,500 square feet of commercial space.
At Uptown Hearth, owner Terri Feury plans on adding two stories to the bakery building. The upper floors will be office space and the lower floor an expanded bakery complete with a coffee roaster. Work on the renovation is expected to begin this fall.
The bakery closed due the pandemic last year and did not reopen this summer, as Feury was working on plans for the expansion and the future of the site. She said the hope is to be open within the next 10 to 12 months.
Since investing in the city several years ago, Ruis has built the Cedar Creek Lodge, an apartment building on Sixth Street, condos on Nucleus Avenue and completely remodeled the old Park Mercantile Building.
Prior to that, the lodge property had an old row house that was abandoned for years, the Davall Building, where the apartments are today was falling apart and the Park Merc building was run down and used by the previous owner to store antiques.
Ruis also has plans for a new 102-unit subdivision between Meadow Lake Boulevard and North Hilltop Road.
The City Council recently approved that.
He also recently said he hopes to build senior housing at the old junior high. School District 6 began the process of selling the property and will soon take requests for proposals.
The gyms at the school would be used, in part, for a Columbia Falls wrestling club.
In Kalispell, Ruis recently announced plans to transform a property occupied by defunct grain silos into a mixed-use residential and commercial area featuring roughly 230 apartments, bars, restaurants, a hotel, retail space and parking.
He plans on building a restaurant on top of the old silos.
Recent Headlines
---