Glacier Symphony and Chorale perform 'Messiah' this weekend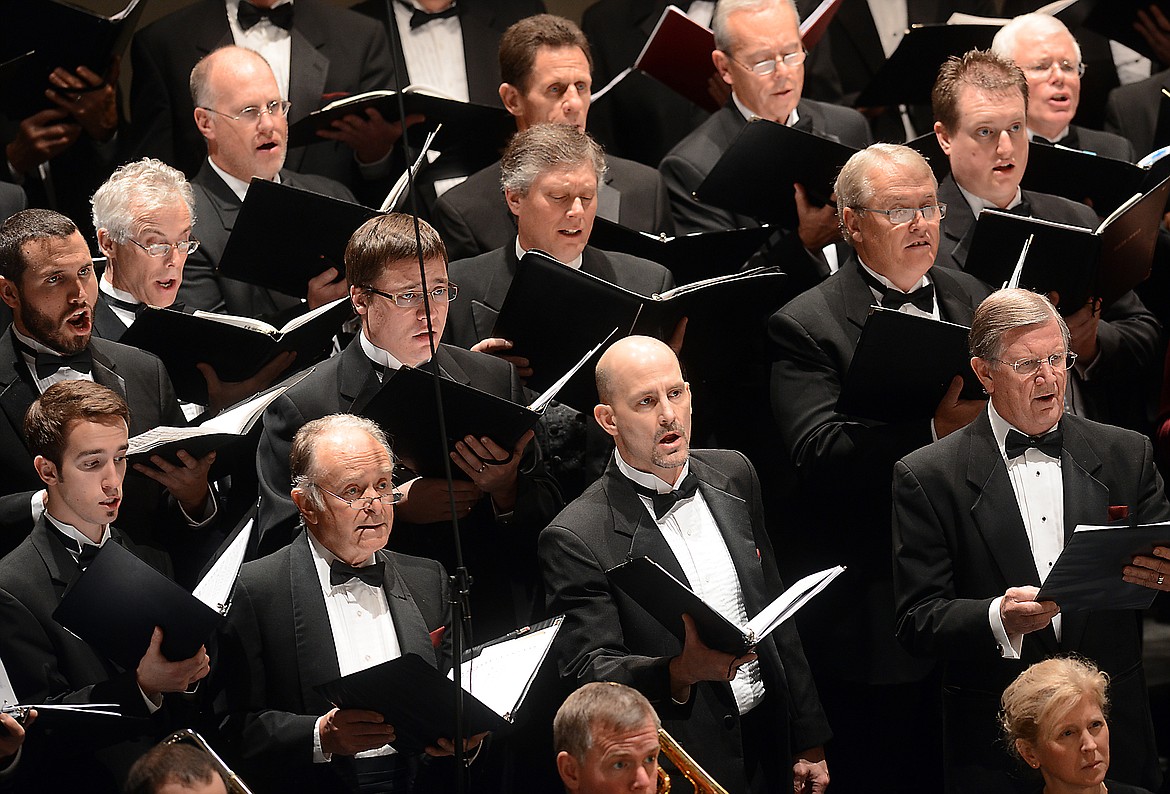 Glacier Chorale will join the Glacier Symphony for three performances of Handel's "Messiah" this weekend. - Brenda Ahearn/Daily Inter Lake file photo
|
December 2, 2021 12:00 AM
The Glacier Symphony and Chorale will perform Handel's iconic "Messiah" at three Flathead Valley locations beginning Friday, Dec. 3, in Bigfork. Performances are also scheduled in Whitefish on Dec. 4 and in Kalispell on Dec. 5.
George Friedrich Handel's beloved oratorio, "Messiah," chronicles the life of Jesus Christ through Scripture and music. The performances will feature portions of this work conducted by Maestro John Zoltek, assisted by Chorale conductor Micah Hunter.
Already well-known, Handel began its composition later in his life at the age of 56 and completed the entire oratorio in just three weeks. With a libretto by Charles Jennens using sources from the Old and New Testament, "Messiah" made its debut April 13, 1742, in Dublin, Ireland, to a large crowd of enthusiastic listeners. The proceeds of the inaugural performance were all donated to local charities.
Messiah has been continually performed all over the world since the mid-18th century and is today perhaps the most well-known and cherished of all sacred music compositions for chorus and orchestra. The oratorio includes instrumental pieces, solos and delightful choruses, including "For Unto Us a Child is Born," And the Glory of the Lord," and its most renowned choral offering, the thrilling "Hallelujah."
"We are once again excited to bring this emotionally charged Baroque masterpiece to audiences all over the Flathead Valley," Zoltek said. "Its message of peace and hope perfectly mirrors the Christmas season and our collective feelings for the future. We trust our audiences leave the performances inspired and uplifted."
Hunter added, "Last year we were unable to bring this most important and expected holiday tradition to our audiences. We are delighted that this year we once again return to a performance with chorus and orchestra, the way it was intended."
LEARN MORE
• Friday's performance takes place at Saint John Paul II Catholic Church, Bigfork, Box office opens at 6 p.m. Seating begins at 7:10 p.m.
• Saturday's performance takes place at Christ Lutheran Church, Whitefish. Box office opens at 6 p.m. Seating begins at 7:10 p.m.
• Sunday's performance takes place at Flathead High Performance Hall, Kalispell
Box office opens at 1:30 p.m. Seating begins at 2:40 p.m.
For more information and to buy tickets, call the Glacier Symphony and Chorale Office at 406-407-7000 or visit glaciersymphony.org.
---