New Hockaday exhibit features art of Western printmakers
|
December 30, 2021 12:00 AM
The Hockaday Museum of Art presents Communities West IV: Contemporary Western Printmakers, a new exhibit curated by Sukha Worob and Andrew Rice. An opening reception will take place from 5 to 7 p.m. Jan. 13.
The exhibit will be on display from Jan.14 to March 19, 2022.
This fourth iteration of a biennial exchange was created with the intention of highlighting the work of contemporary printmakers living and working in the Western United States. The Hockaday's presentation of this traveling exhibition through MAGDA (Montana Art Gallery Directors Association) will include over 50 works created through a variety of printmaking techniques by a community of established and emerging artists who are as diverse as the work on view.
Participating artists include Nate Abel, Marty Azevedo, Judith Baumann, Bev Beck Glueckert, Laura Bigger, Emily Browne, Lauren Cardenas, Christa Carleton, Andrew Caruso, Cath Chauvin, Todd Christensen, Jennifer Clements, Muriel Condon, Lewis Crawford, Melissa Dawn, Erin Digiovanni, Stefanie Dykes, Candace Garlock, Rick Griffith, Theresa Haberkorn, Sanaz Haghani, Caitlin Harris, Stephen Heil, Jade Hoyer, Heather Huston, Gesine Janzen, Cara Jaye, Tressa Jones, Reina Katzenberger, Mary Kenny, Julia Klema, Alanna Lacey, Holland Larsen, Amanda Lee, BT Livermore, Laura Lockwood, Lisa Lofgren, Susan Lowdermilk, Linda Lyke, Nick Mendoza, David Miles Lusk, Kimiko Miyoshi, Johanna Mueller, Dakota Nanton, Catherine Nelson, Steph Newman, Calli Nissen, Sage Perrott, Darla Pienciak, Marnie Powers-Torrey, Kathy Puzey, Andrew Rice, Mark Ritchie, Jessica Robles, Seth Roby, Robert Royhl, Karen Sawyer-Meehan, Sara Schleicher, Melissa Schulenberg, Mike Sonnichsen, K Stevenson, Camilla Taylor, Amy Thompson, Lisa Turner, Summer Ventis, Sarah Whorf, Eric Wilson, Sukha Worob, and Melanie Yazzie.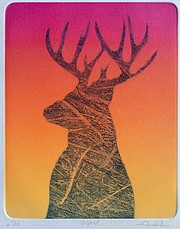 ---