Kenny James Miller Band releases sixth album 'Tear In My Eye'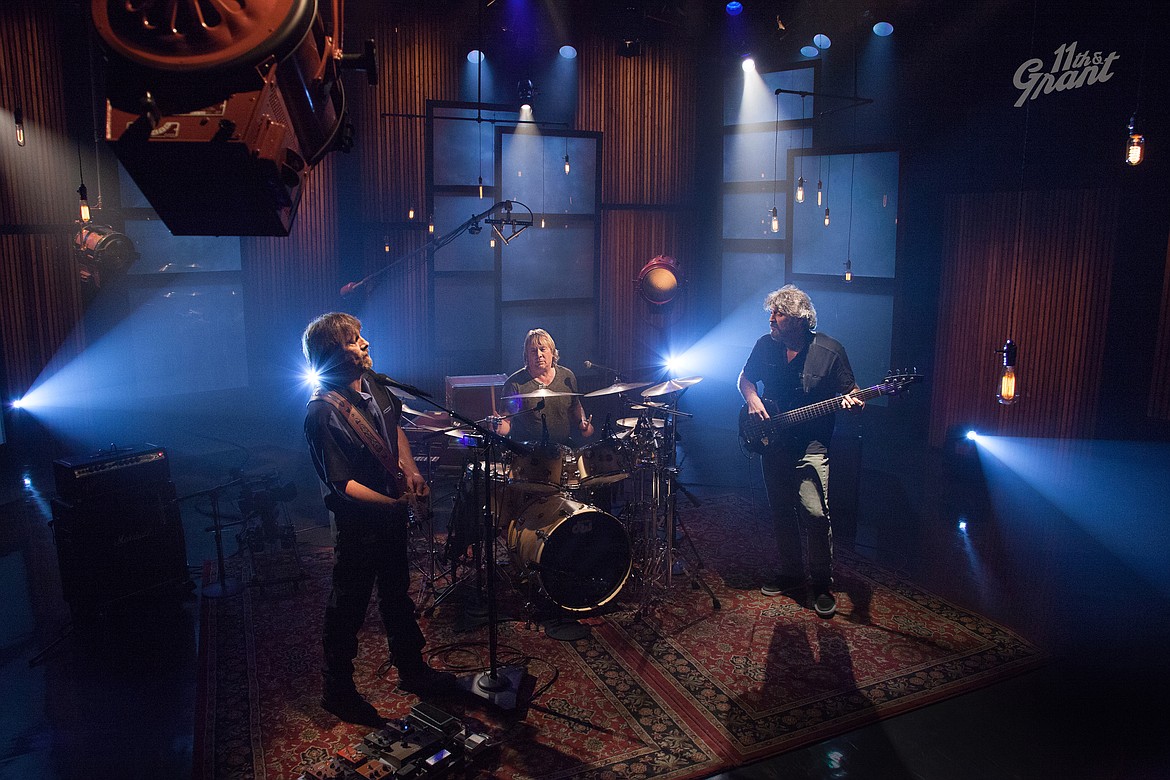 The Kenny James Miller Band performs for Montana PBS show "11lth & Grant" in 2015 - Photo credit Montana PBS "11th & Grant"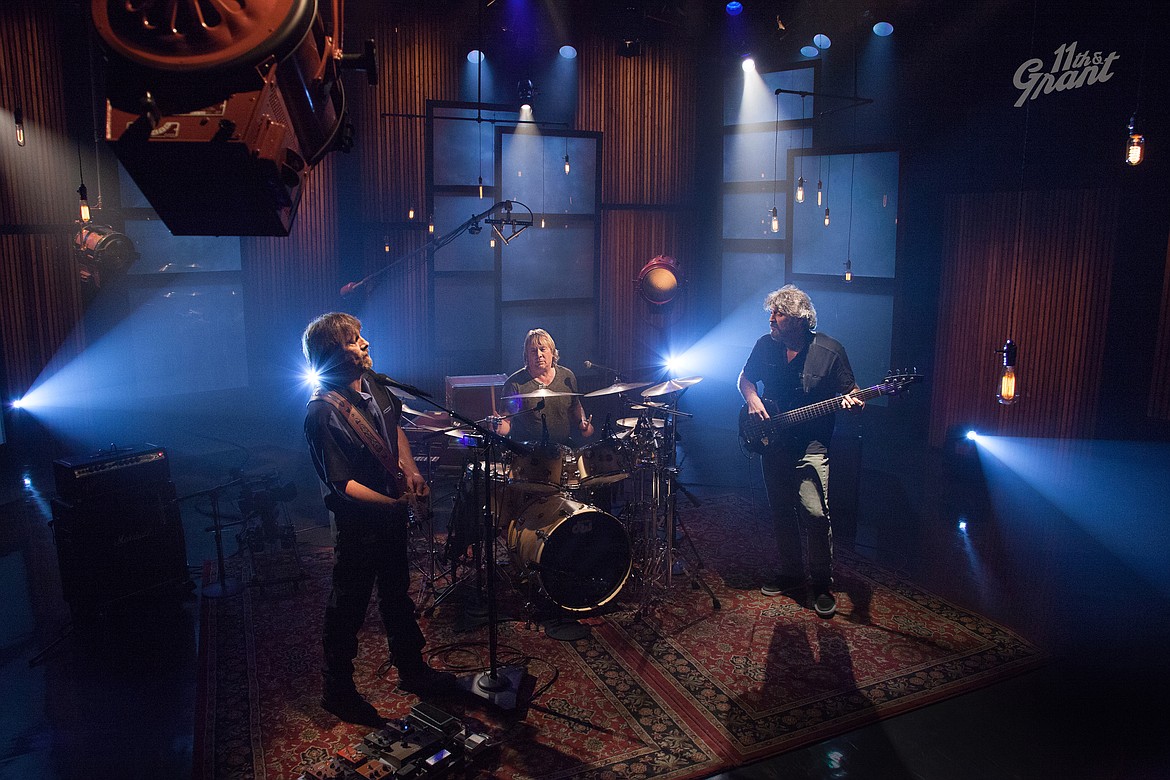 The Kenny James Miller Band performs for Montana PBS show "11lth & Grant" in 2015 - Photo credit Montana PBS "11th & Grant"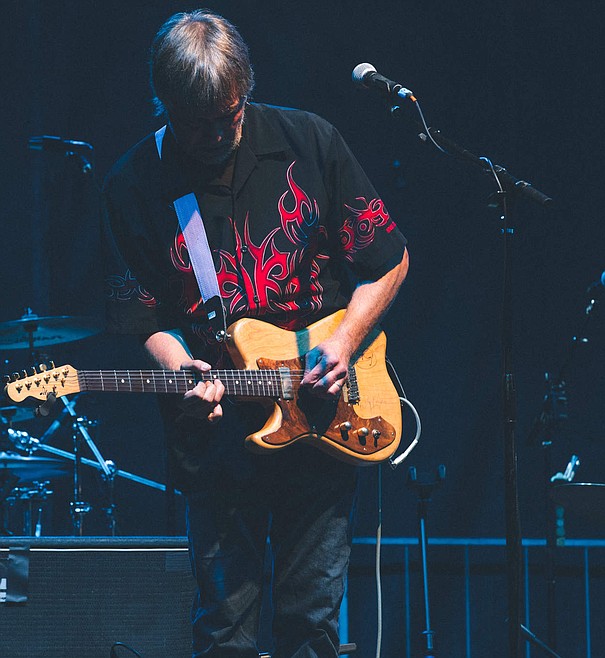 Ken Sederdahl — lead guitarist, vocalist and lyricist for the Kenny James Miller Band
Previous
Next
by
CAROL MARINO
Daily Inter Lake
|
February 11, 2021 12:00 AM
For more than 20 years the Kenny James Miller Band has been a solid source of some of the best blues rock in the Northwest. Over the years, the band has performed at the biggest blues festivals in the region and has shared the stage with such superstars as Alice Cooper, George Thorogood, Loverboy, Marshall Tucker and Robin Trower.
This month the Kenny James Miller Band releases its sixth album, "Tear in My Eye." Fellow blues musician Elon "Sarge" Jones, pictured on the cover, inspired and sang on its title track, one of 14 original songs in the collection.
As lead guitarist Ken Sederdahl tells it, "One night after a show in Spokane "Sarge" came up to me and told me when he was a little boy his dad told him not to cry, that men don't cry. He said he looked up at him and said, 'If men don't cry, then Daddy what's that tear in my eye?'"
Sederdahl also wrote a tribute to well-known fellow musician and friend Steve Kelley of the local band Big Daddy and the Blue Notes for "Tear in My Eye" and Kelley plays on that song on the album.
The Kenny James Miller Band consists of three accomplished musicians: Sederdahl, (guitar, vocals, lyrics), Mark Meznarich (bass, backup vocals) and Greg Sewell (drums, percussion, backup vocals). Both Meznarich and Sewell had previously played with Big Daddy and the Blues Notes.
Sederdahl's love of improvisation together with the band's own style — which he describes as pounding out a lot of music, filling the empty spots, but never overplaying — make for a classic power trio.
The band first took shape in 1999 as The Blue Onion Band with Sederdahl, Chris Coen (bass) and Ron Foster (drums). Shortly after, they cut their first CD, "Blues with a Bite," of primarily original songs featuring Sederdahl's lyrics.
Sederdahl's musical influences are many but he sites Robin Trower, Billy Gibbons and Warren Haynes among the top, so he naturally gravitated toward composing rock-influenced blues.
Others who've played with the band over the years were bass player (the late) Jimmy Groom and drummer Mark Miller — and it was at that time, around 2009-2010, the band changed its name to the Kenny James Miller Band. Mark Cornett would later fill the bass spot.
In 2011, shortly after opening for Robin Trower in Spokane, the Kenny James Miller Band was voted "best new blues band" by the Inland Empire Blues Society; Sederdahl was nominated best new guitarist, Miller was nominated best new drummer, and Cornett won best new bass player.
In 2015 the band performed on the Montana PBS show "11th & Grant" and collaborated with PBS on its 15-track CD "Live from 11th & Grant."
Sederdahl calls himself a late bloomer. He was 35 when The Blue Onion Band was formed and didn't even start playing until his
early 20s after trading his motorcycle for his first guitar. He clearly got the better end of that deal, he says, but it came with strings: the guitar owner insisted he take a lesson from him. Sederdahl balked, pointed out the guitar was strung for a right-handed player and he was a lefty. When he arrived at the man's place in the backwoods of Indian Creek near Eureka to pick up the guitar, it had been re-strung and the man taught him how to play the main riff of Lynryd Skynyrd's "Sweet Home Alabama."

"A chance in a billion that someone would do that, in my opinion," he believes.
It was that "God moment," as Sederdahl calls it, that launched his music career.
After moving to Kalispell in 1987, he started taking lessons from Larry Miletich at Music One Workshop, but he didn't want to learn how to read music … and he didn't want to sing — it scared him to death. Miletich convinced him singing would make him a better guitar player. It helped that Sederdahl had been penciling poems and lyrics since he was a little kid. After a couple years he started doing some serious "woodshedding," could play 20 or 30 blues rocks covers and began jamming locally with other more established musicians.
The hidden blessing about today's Kenny James Miller Band and its "seasoned" musicians, in Sederdahl's opinion, is they can just concentrate on playing now that they're all semi-retired or retired.
One of the unique things about Sederdahl's music is his faith-based lyrics and his musical outreach to area churches. The band has a regular gig playing "God rock" the last Sunday of every month at Lakeside Chapel, and Sederdahl plays and leads worship at Kalispell's First Church of the Nazarene and in Polson.
"I've always said the secular world lacks good message music and the church lacks rock 'n' roll. "I feel like God's blessed me to fit those two needs," Sederdahl said. "I feel good when I can fill those shoes."
Learn More
The Kenny James Miller Band releases its sixth album, "Tear in My Eye" Feb. 14. A CD release party is planned at Curley's Hauser Junction in northern Idaho at 3 p.m. on that date. The band hopes to have one in the Flathead soon.
The band's music is available on Amazon and most streaming sites.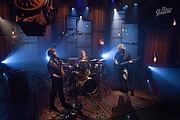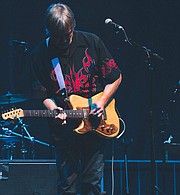 ---