Donnell Lee Crumley, 79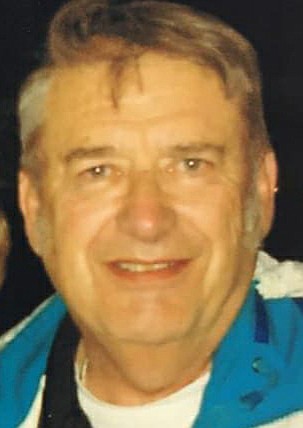 |
February 16, 2021 12:00 AM
Donnell Lee Crumley, 79, a business owner, landowner and entrepreneur, died of natural causes Tuesday evening, Feb. 9, 2021, at Peace Hospice in Conrad.
Cremation has taken place under the direction of Asper Funeral Home in Shelby. At this time the family has postponed funeral services until spring when traveling restrictions have been lifted.
Donn is survived by his sister, Arlettia Fyfe (Crumley); sister-in-law, Georganne Crumley (Thien); sons, Robert (Erika Myers), Jozef (Leslie West), and Michael (Sherrie Sorenson) Crumley; son-in-law, Bruce Lutz; grandkids, Nellie Lutz-Wolf, Jacob Lutz, Jaime Eppich, Rawland, Kincaid, Luree, Rogan, Natalee, Jozef, and Codee Crumley; and great-grandkids, Charlotte A. and Levi Crumley.
Donn was preceded in death by wife, Charlotte Crumley (Lipps); brother, Alonzo R. Crumley; brother-in-law, William Fyfe; and daughter, Nellie Colleen Crumley (Lutz).
Donn was born on Aug. 30, 1941, in Shelby to parents, Rolland Crumley and Nellie B. Crumley (Grout). He was raised in Shelby where he graduated from Shelby High School. A major highlight of his childhood was being on the Shelby Coyote first-string basketball team.
Donn began his beautiful family thereafter, welcoming his first daughter, Nellie Colleen Crumley (Lutz), and son, Robert Crumley. Donn then moved to Spokane where he continued his education and graduated college with an Associate of Science in Computers degree. It was in Spokane that Donn met the love of his life, Charlotte E. Crumley (Lipps), whom he married in 1966 and spent 43 wonderful years with. Donn welcomed his second son, Jozef Crumley.
Donn and his family returned to Montana where he began his career under First Interstate Bank in their computer department, shortly thereafter welcoming his third son, Michael Crumley. Donn later became a local business owner at Keneco Petroleum Equipment in Great Falls alongside sons, Jozef and Michael Crumley, while additionally becoming a proprietor of land with son, Dr. Robert Crumley, Ph.D.
Donn had a passion for family, friends and the great outdoors. He enjoyed camping, fishing, woodworking, sporting events, and competitive games of cards. He was most happy laughing and joking, surrounded by his kids and grandkids. Donn loved his family deeply, sharing his wisdom and humor with them and those who called him friend. He will be greatly missed.
Condolences can be sent to Keneco Petroleum Equipment, 1827 6th Street NE, Great Falls, MT 59404 ℅ Joe Crumley or online at www.asperfh.com.
---