Kathryn "Kathy" Fagerland Hansen, 73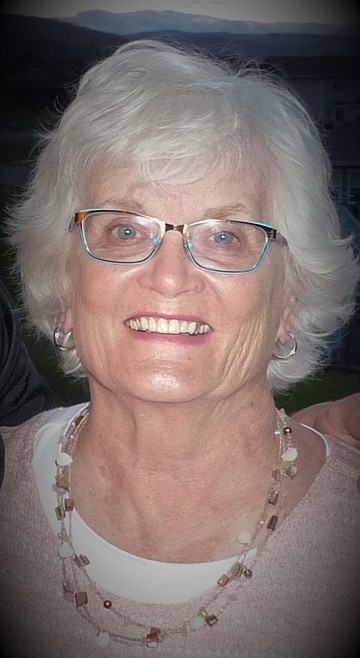 |
February 16, 2021 12:00 AM
Kathy will be missed by the many people whose lives she touched. She is remembered for her kindness towards everyone. She passed away at home on Feb. 11, 2021.
Kathy was born to Lloyd and Alicia Fagerland June 11, 1947, and later her sister Karen joined the family. The family lived in Whitefish on the KM Ranch and then later returned to the family farm in Bigfork where she attended Echo School.
Kathy met her husband, Marvin Hansen, when she was 13. They graduated from Bigfork High School in 1965. Kathy attended Columbus Hospital School of X-Ray Technology in Great Falls, graduating in 1967. That September she and Marvin married and headed to Sitka, Alaska, for a year of adventure until returning to Kalispell to start their family. Kathy and Marvin made their home in the Lake Blaine community where she made many friends over the years.
After many years as an X-ray tech, and working in medical offices in Kalispell, she made the brave decision with Marv's encouragement to return to college to become a social worker. She started at Flathead Valley Community College, then the University of Montana, and finally got her Master of Social Work degree from Walla Walla University in 2000 at the age of 53. We were so proud of her. She was a role model for her children and grandchildren. She worked in Adult Protective Services and then joined the Rehabilitation Unit at Kalispell Regional Hospital. There she aided people with traumatic brain injuries and helped people navigate some of the most challenging times of their lives. After retirement, she became a full-time grandma and traveled with her husband, friends and relatives.
She is survived by her husband, Marvin, and their three children Kim (Yuji) Morisaki, Kyle (Nichole) Hansen and Kalie (Nate) Adoretti, and her sister Karen (Ray) Poston. She was involved with her grandchildren's lives every week and was very proud of all of them: Elaina Hansen Grinstead, Keaden and Kane Morisaki, and Garett and Norah Adoretti. Her first great-grandchild, Casey Grinstead, was an added joy in 2020.
Her grandchildren's fondest memories are playing chess, cooking, sewing, reading and talking about books, travel and music with their beloved grandmother. She never missed their concerts, hockey, baseball or lacrosse games. She and Marvin traveled to Salome, Arizona, to enjoy spring in the desert and riding side-by-side, both there and around Montana. They traveled all over Montana, Alaska, Japan, New Zealand, Nova Scotia, and took a 50th anniversary cruise on the Danube River. Kathy had many friends in her beloved book club and mahjong group. Kathy was a lifelong lover of the ImagineIF Library and was a Friend of the Library for years.
Kathy was incredibly gracious to all. She was the first to organize a family barbecue, offer a welcoming smile, and a warm and comforting laugh. Her grandkids could ask her any question and she would respond with a sincere, kind and loving remark. She offered the most thoughtful advice filled with wisdom, insight and humor. But she never gave advice to her adult children unless they asked.
A celebration of life will be held Thursday at 3 p.m. at Snowline Acres and 3315 Hwy. 93 South, Kalispell. Following the service there will be a potluck for all.
In lieu of flowers, donations can be made to Wings Cancer Support Group at P.O. Box 7852, Kalispell, MT 59904. A scholarship at Flathead Valley Community College will be established to honor Kathy's life. Donations can be made by making a gift online at www.fvcc.edu/give or calling 406-756-3963.

---