Hospital relocates virus testing sites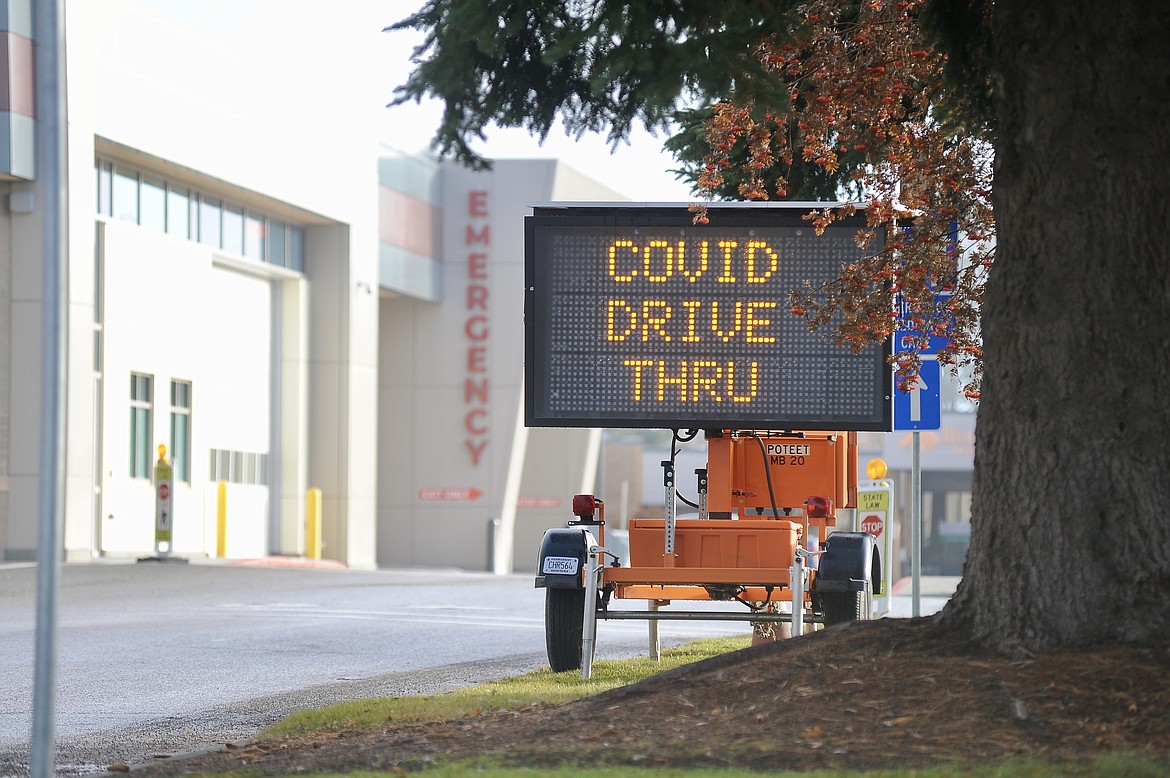 A sign directs traffic to a COVID-19 testing site on the Kalispell Regional Healthcare campus in Kalispell. (Matt Baldwin/Daily Inter Lake)
by
Daily Inter Lake
|
February 18, 2021 12:00 AM
Kalispell Regional Healthcare has established a new drive-up COVID-19 testing service after its previous testing tent on its main campus sustained significant damage from freezing weather and wind.
The new testing area is located at 160 Heritage Way on the east side of the Two Medicine Building. Testing at that location is by appointment only and is for asymptomatic and mildly symptomatic individuals. Patients can schedule a testing appointment online at krh.org/COVID19 or by calling the COVID-19 testing scheduling line at 406-890-7294.
Once scheduled, patients will arrive at the location during their appointment time and park in designated spots, then text or call the staff to let them know they are ready to be tested. The site is a self-swab testing location, meaning those who use the service will swab themselves under the supervision of hospital staff.
"Clear instruction will be provided, and for people unable or uncomfortable with collecting their own sample, services will be available to have the swab performed by trained staff," a press release stated.
The Whitefish COVID-19 testing site also is relocating.
Beginning Monday, testing will be conducted at the Cornerstone Building at 3004 Hospital Way on the North Valley Hospital campus. This testing location will offer pre-operative testing as well as testing by appointment. To receive a test at this location, call 406-862-1754.
Results will be provided within 3 to 5 days from the date of testing.
For more information about testing and locations, call the hospital's 24-hour call center at 406-890-7272.
---