Nancy Ann Waldenberg, 75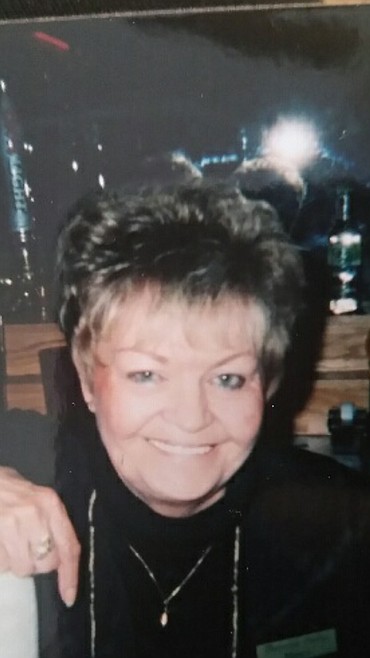 |
February 18, 2021 12:00 AM
Nancy Ann Waldenberg, 75, passed away peacefully at home on Feb. 13, 2021.
Nancy was born in Cut Bank July 19, 1945, to Harry and Ruth Alex, and baptized in the Lutheran Church of Cut Bank. Nancy was the eighth sibling of 11 children. Nancy attended Cut Bank High School where she enjoyed cheerleading, and was voted Cheerleading Queen and most popular.
After high school, Nancy went to beauty school in California, later working for the Disneyland Hotel. Moving home to Kalispell, Nancy married Sam Waldenberg.
In 1972 Nancy opened, owned and operated, for 30 years, Creators of Beauty Salon, the first salon located in Evergreen on the new Highway 2 East. After her divorce from Sam, Nancy met Art Cunningham with whom she spent 41 years together until Art's death Aug. 8, 2020.
Nancy was a longtime member of the Kalispell Ladies of the Moose Lodge where she enjoyed meeting with friends and family. Nancy loved playing Tripoley and pinochle.
Nancy was preceded in death by her parents Harry and Ruth Alex, brother Gene Alex, and sisters Bonnie Freed, Clara Mcleod and Linda Flynn, all of Cut Bank.
She is survived by sisters Shirley Dobson of Payson, Arizona, Darlene and Doug Kohlbeck, Jeri Alex of Kalispell, Debbie Keroac of Helena; brothers Dick and Annie Alex of Kalispell, RJ and Carole Alex of Castle Rock, Colorado; numerous nieces and nephews that meant the world to her.
Nancy, with her bright smile and larger than life personality, could light up a room, especially with her contagious laugh.
Nancy is in the care of Buffalo Hill Funeral Home.
A celebration of life will be held at 2 p.m. March 13 at the Loyal Order of the Moose Lodge, 2158 U.S. 2 E., in Kalispell.
---