Ona Arleta Adkins Zorn, 81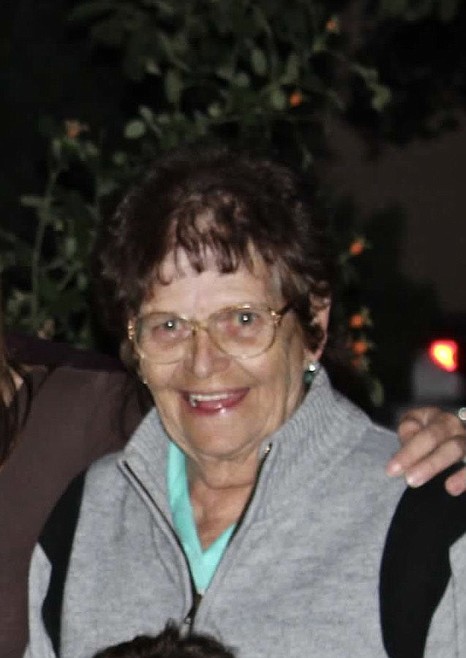 |
February 18, 2021 12:00 AM
Ona Arleta Adkins Zorn, 81, of Columbia Falls, passed away Feb. 13, 2021, with family by her side.
Ona was born to Ada Lavotta Adkins "Frennie" and Charles Mathews on May 14,1939, in Sunnyside, Washington, and raised in Kinzua, Oregon.
Ona had five children, Susan, Jim and Dennis with Jerry Sargent, and Kathy and Lee with Keith Butterfield. She married the love of her life, Raymond E. Zorn, on Dec. 31, 1973, in Chester, Montana, where Raymond accepted, raised and loved her children as his own.
Ona was known for being a hard worker. She managed The Wagon Wheel Cafe; she also bartended and waited tables elsewhere. She was a grocery clerk at the BNW and The Green Store. She later became a nurse's aid at the Liberty County Nursing Home.
In her spare time, Ona enjoyed crocheting, reading, camping and fishing with family and friends at Timber Dam. After Raymond's passing, Ona moved to Columbia Falls to be closer to the family she cherished the most. Here, she loved visiting with her kids, grandchildren, great-grandchildren and great-great-granddaughter.
Ona was preceded in death by her husband Raymond E. Zorn, great- grandson Tucker J. Peterson, daughter Susan L. Peterson and son-in-law Gordon J. Peterson.
Ona is survived by her loving children and spouses, Jim and Sue Sargent, Kathy and Mike Reither, Dennis and Sarah Sargent, and Lee Butterfield; grandchildren, Jeffery and Ranee Peterson, Heather Peterson and Mike Allen, Susie and Jon Thompson, Lacey and Robert Smith, Stormi Johnston, David Jeppesen, Lindsey and Donald Connolly, and Robert and Kelly Sanford; as well as her 19 great- grandchildren, Cameron, Hunter, Jeffery, Denali, Ronan, Kobe, Kaleb, Ellé, Ashtyn, Hudson, Aspen, Holly, Karsen, Cheyenne, Alli, Shayne, Ayden, Darrius and Isadora; and great-great-granddaughter, Rhori.
A celebration of life will be held at Raymond's Memorial Bench at Tiber Dam on Sept. 4 at 2 p.m. where we will spread their ashes and lay them both to rest.
---