Harold Tutvedt Memorial ag scholarship available to Flathead and Glacier students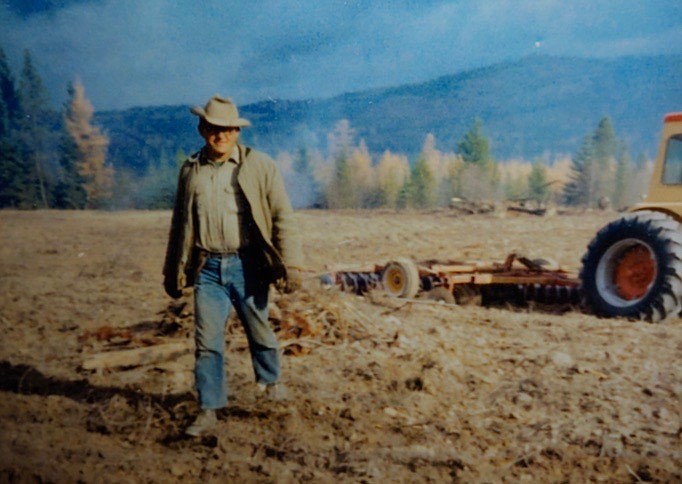 Harold Tutvedt, a well-known farmer and rancher in the West Valley area, is pictured plowing fields in the 1960s. Following his death in December 2018, the Harold Tutvedt Memorial Scholarship fund was established in his honor. A $2,000 scholarship is currently available to Flathead and Glacier high school students who are planning to attend the Montana State University College of Agriculture in the fall. (Courtesy photo)
by
Daily Inter Lake
|
February 19, 2021 12:00 AM
A new college scholarship established in memory of Harold Tutvedt, a notable West Valley farmer and rancher, is available to Flathead and Glacier high school students.
The $2,000 scholarship is open to students who plan to attend the Montana State University College of Agriculture in the fall. Students may pick up applications in their respective high school college and career centers. The deadline to apply is March 10.
Tutvedt was born in 1929 and raised in a farmhouse off Clark Drive in West Valley, according to his December 2018 obituary. He attended Flathead High School and was encouraged by FFA instructor Henry Robinson to attend Montana State, which he did, graduating in 1951.
In 1954, he married and the couple moved into his childhood home where he went on to raise a family, with children and grandchildren also attending Kalispell Public Schools. Throughout his life, he farmed and ranched, expanding the operation throughout the Stillwater area north of Kalispell.
Tutvedt was also active in the community and served on several boards and committees. In the education realm, he served on the West Valley School District board for more than a decade.
"Serving family and community was a principle that was firmly instilled in Harold and his siblings," his obituary states, describing him as hard-working, kind and generous.
Tutved remained connected with Kalispell Public Schools and agriculture education, said Flathead High School Career Center Director Mike Kelly.
"He was very supportive of girls basketball at the high school level as well as the Future Farmers of America [FFA] and the H. E. Robinson Agriculture Center," Kelly said.
People interested in contributing to the scholarship fund may make donations to: Harold Tutvedt Memorial Scholarship, C/O Blue Mountain Community Foundation, P.O. Box 603, Walla Walla, WA 99362.
For more information contact Flathead High School career center director Mike Kelly at 406-751-3661 or kellymi@sd5.k12.mt.us.
---