Project seeks artists with 'tunnel vision'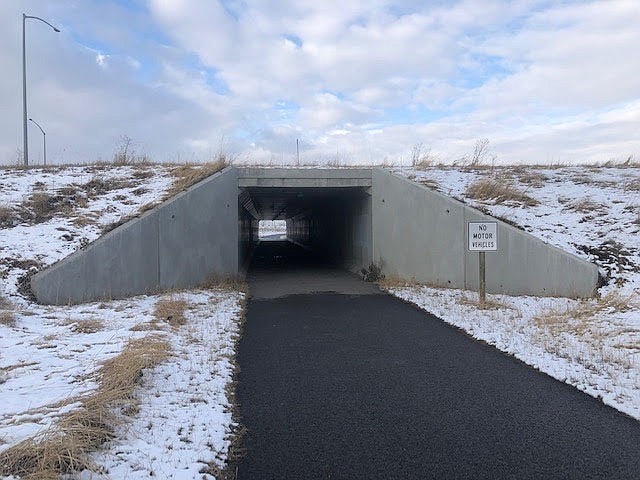 Each wing of the tunnel entrance spans 3-by-12 feet high by 23 feet long for a total of approximately 350 square feet. The tunnels are located by Kidsports/FVCC and under the U.S. 93 bypass near Glacier High School
|
February 25, 2021 12:00 AM
Rails to Trails of Northwest Montana and KALICO Art Center are seeking artists to create four murals on the entrances of two pedestrian tunnels along Kalispell's shared-use trail system.
Four selected artists will each receive a $1,800 award to create an original design for the entryways to the tunnels. In addition, five colors of paint and basic supplies will be provided to the artist.
This project is funded by donations from local businesses and community members who collectively share a vision for taking care of local trails and Montana artists alike.
Applications are due March 17. Applicants will be notified of their status by April 1. The accepted applicant is required to provide a final color rendering by April 15. Winners will be publicly announced in early May. The murals will be painted from July 21 to July 28 (weather permitting).
Interested applicants are invited to review the eligibility requirements and submit a proposal online at www.kalicoartcenter.com/tunnelvision
For more information visit www.kalicoartcenter.com/tunnelvision or email submissions@kalicoartcenter.com
---