U.S. 93 landmark transformed into physical therapy center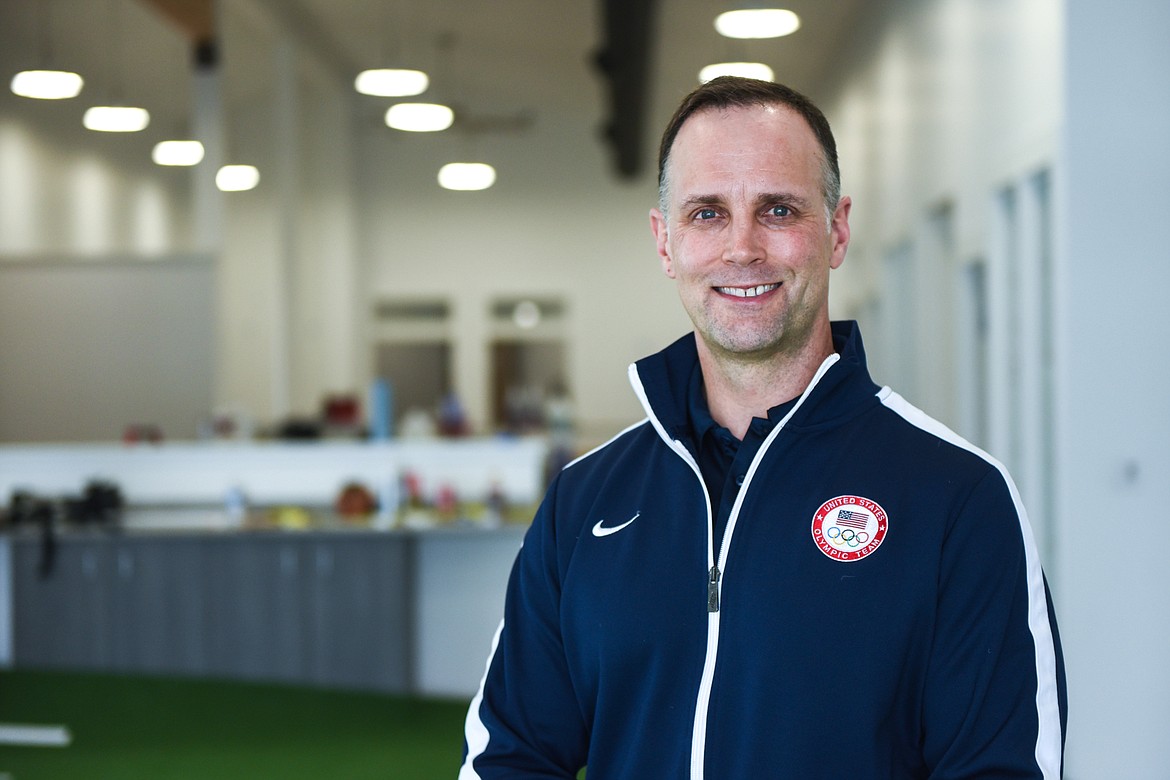 Tye LeDuc at Stillwater Spine and Sports Center on Thursday, Feb. 18. (Casey Kreider/Daily Inter Lake)
Construction continues at Stillwater Spine and Sports Center on Thursday, Feb. 18. (Casey Kreider/Daily Inter Lake)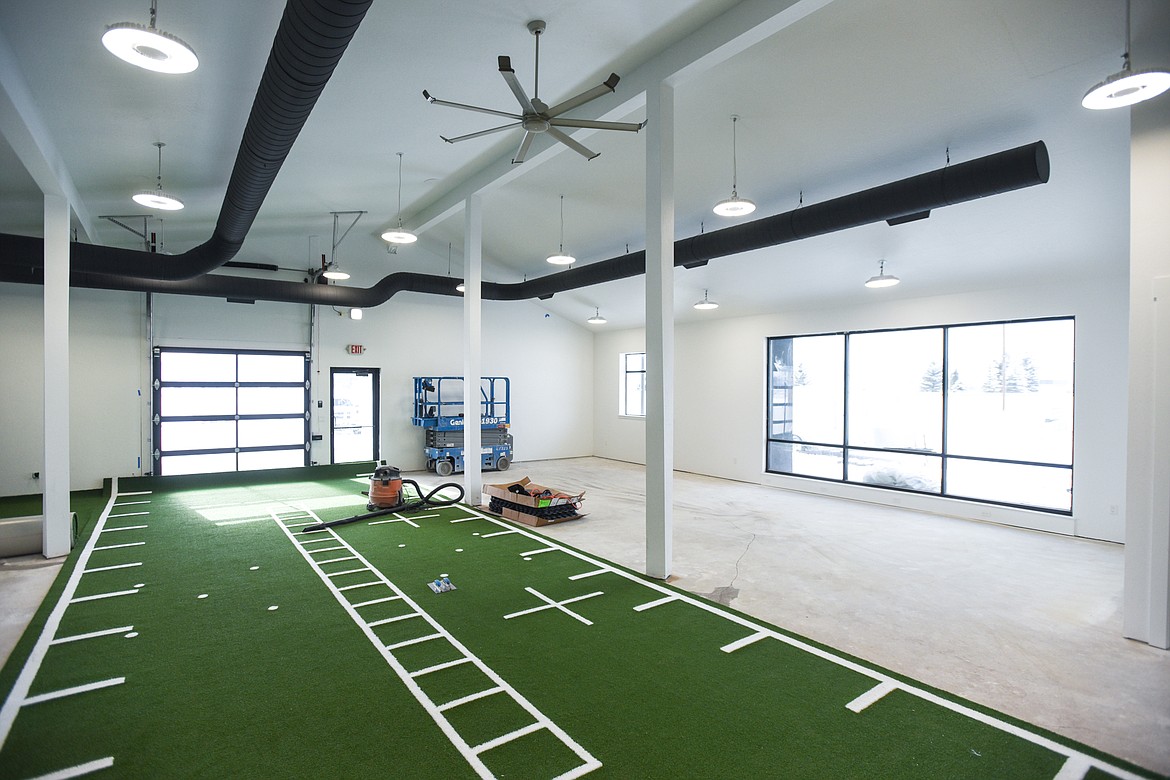 Construction continues at Stillwater Spine and Sports Center on Thursday, Feb. 18. (Casey Kreider/Daily Inter Lake)
Previous
Next
by
BRET ANNE SERBIN
Daily Inter Lake
|
February 28, 2021 12:00 AM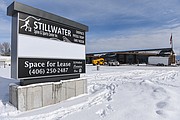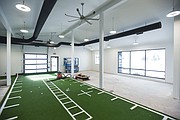 Rehab is the name of the game at Stillwater Spine and Sports Center, whether it's fixing muscles, bones, or even a building.
In early March the sports medicine practice will open at its new location, the completely renovated former site of The Cowboy Church on U.S. 93 North.
Tye LeDuc, owner, director, and practitioner at Stillwater Spine and Sports Center, was in search of more space for his physical therapy practice when he recognized the potential of the empty church.
Over the years, the wooden building became a landmark of sorts for drivers heading between Kalispell and Whitefish, though it may seem like a surprising location for a state-of-the-art medical facility. But LeDuc had good reason to appreciate the bones of the building: his great uncle, Ken "Buck" LeDuc, originally built the structure in the 1980s.
"I thought it was kind of cool that it was coming full circle," LeDuc said.
It isn't the first time the building has undergone a transformation, but it's certainly the most dramatic in recent memory.
Ken LeDuc first built the space to sell antiques, dubbing it the Glacier Antique Mall. Tye's cousin, Mark Weed, eventually took up that mantle and called his antique shop The Weed Patch.
Next came The Cowboy Church, but after the congregation relocated, the church sat vacant for years. Despite its high-profile location along the busy U.S. 93 corridor, the building seemed stuck in time, with the wood paneling and green carpeting to match the bygone era.
That all changed in October 2020, when LeDuc decided to move in. He enlisted the help of Camas Creek Contracting to bring the building into the modern era.
The remodel came together swiftly, an accomplishment that's been noticed by motorists observing the transformation.
IN A little less than half a year, the Camas Creek team, along with various subcontractors and the LeDuc family, tore down every wood panel inside and outside the former church.
"Everything came down," LeDuc said.
"It was gutted completely," agreed Michael McGregor, the project superintendent.
All that remains of the building's earlier appearance are the structural beams on the inside. Everything else at the rehab center is all new, including windows with mountain views, five private treatment rooms, two massive bathrooms with full Americans with Disabilities Act-compliant showers and a spacious central zone for treatment and workout space.
Half of the renovated space is also available for lease, and McGregor said it will be built out to suit whichever new neighbor winds up next door.
The 5,400-square-foot facility, approximately three times the size of LeDuc's current office on Four Mile Drive, is partially modeled after Olympic training centers. LeDuc, who has been practicing physical therapy in the valley since 2002, has performed rotations with Olympic athletes for many years. He serves with the U.S. Olympic Committee Volunteer Physician Group.
LEDUC IS joined at Stillwater Spine and Sports Center by two chiropractors, a physical therapist and a naturopath. As the practice continues to grow, LeDuc said he hopes to hire at least one more physical therapist.

"We're kind of going for the one-stop-shop thing," he said.
As part of that effort, Stillwater Spine and Sports Center incorporates an indoor turf, an athlete lounge for comfortable recovery, and weight training machinery. The space also encompasses a few outdoor acres, too, where LeDuc hopes to add outdoor training options and possibly a small track in the warmer months.
He said his business has treatment options for people at every level who are looking to improve their physical ability. He's worked with Olympians, NFL pros, toddlers and grandparents, and the practice always welcomes new patients.
There are always openings, said LeDuc, because "we do things a little differently."
Their approach, he explained, aims to identify issues, work out solutions and get patients back in action as quickly as possible. It seems to be the same philosophy apparent in the new features of the renovated building.
"We find it, fix it and leave it alone," LeDuc said.
Stillwater Spine and Sports Center is located at 3171 U.S. 93, Kalispell.
Reporter Bret Anne Serbin may be reached at 758-4459 or bserbin@dailyinterlake.com.
---