Montana Milk Moovers: Family debuts farm-to-doorstep delivery service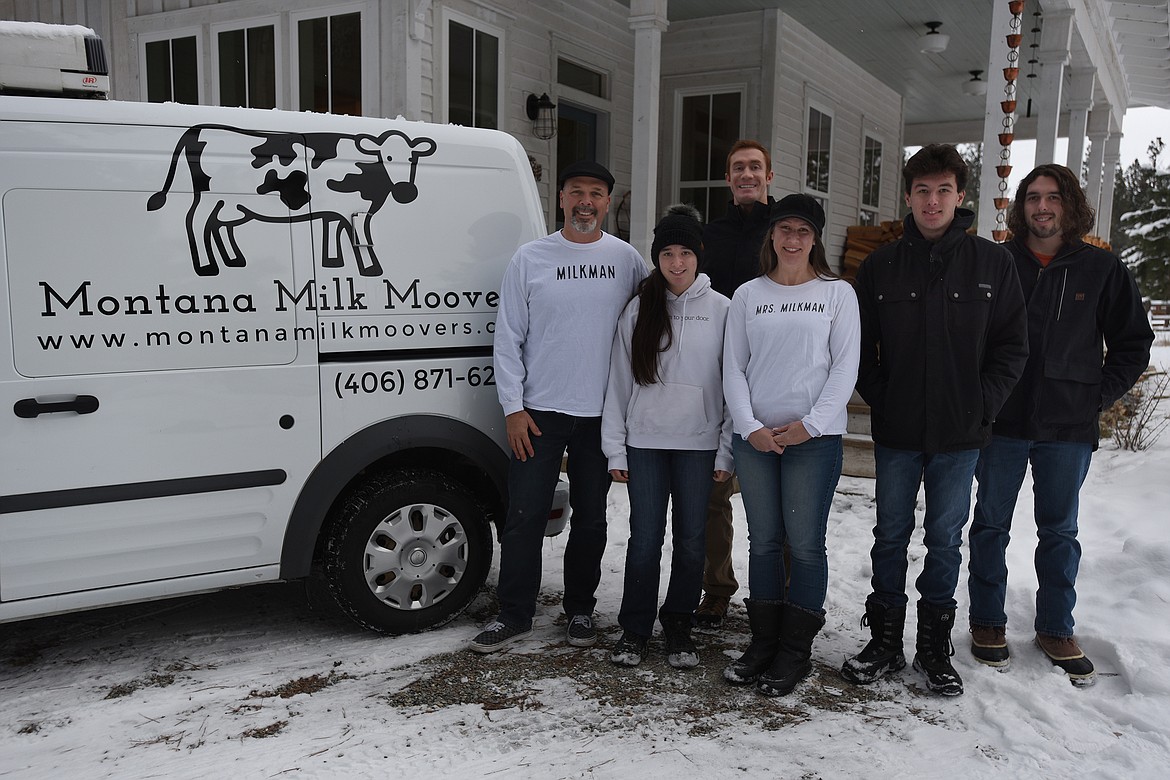 The Ratkowski family is making sure locals have access to milk, eggs and other farm products with their Montana Milk Moovers delivery service. Pictured, from left, are Rob, Ruby, Chad Halford, Sarah, Will and Tate. (Jeremy Weber/Daily Inter Lake)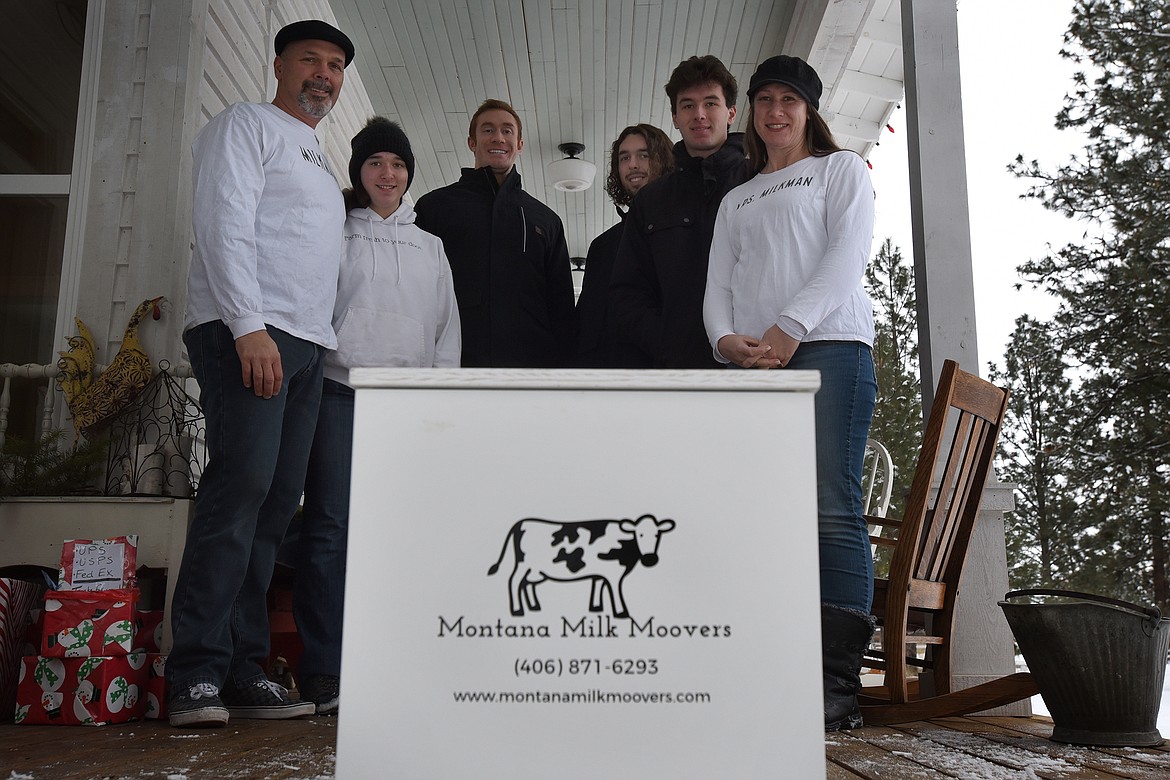 The Ratkowski family is making sure locals have access to milk, eggs and other farm products with their Montana Milk Moovers delivery service. Pictured, from left, are Rob, Ruby, Chad Halford, Tate, Will and Sarah. (Jeremy Weber/Daily Inter Lake)
Previous
Next
by
BRET ANNE SERBIN
Daily Inter Lake
|
January 3, 2021 12:00 AM
One Kalispell family is putting a fresh spin on a classic business model.
The Ratkowskis are "bringing back the milkman" with Montana Milk Moovers, a family business they started last spring to connect customers around the valley with local agriculture producers.
The concept is simple, but it's the only business of its kind in the Flathead Valley.
The Ratkowski family works with producers near their Kalispell home to collect fresh milk, meat, produce and other groceries every day, and they drop off each delivery on a set schedule to customers around the valley.
Recipients sign up online and indicate the exact quantity and frequency they'd like to have their orders. Customers pay to install a porch box that keeps their products cold and fresh, plus a delivery charge so the Ratkowskis can put gas in their special refrigerated delivery van.
Since they piloted the program last March, Montana Milk Moovers has already grown to include about 80 customers from Whitefish to Kalispell. They make about 15 to 25 deliveries every day, Monday through Thursday.
"It's going great," said Sarah Ratkowski. "People love it. It's been very well-received."
"I think what people love most is the convenience and the quality of the products," added her husband, Rob. "People like that the stuff just appears. The staples are there."
They came up with the idea around this time last year as they were musing about their neighbors, the Kalispell Kreamery. They noticed the local dairy didn't have any home delivery options. Rob remembered thinking, "maybe we should be the people to deliver their milk."
Kalispell Kreamery was enthusiastic about the proposal, so the Ratkowskis decided to branch out to other local suppliers, too.
"We got this idea to expand it to offer products from small, local farms," said Rob. He decided, "hey, let's have all of our products be from the Flathead so we can showcase all of the producers in the Flathead Valley."
Some of their products include milk and yogurt from Kalispell Kreamery, meat from Farm to Market Pork, produce from Flathead Farms and coffee beans from Montana Coffee Traders.
"It's all super fresh," Rob pointed out.
And now more than ever, customers appreciate having such a hyper-local option. It turned out to be good timing for the Ratkowskis to launch the business in March, since the onset of the COVID-19 pandemic spurred a growing interest in local products.
"I think there's been a huge push for people wanting to buy local," said Sarah.
It's been a win-win for everyone involved, since Montana Milk Moovers gave suppliers a way to connect directly with new customers. "That's great for the farms," said Sarah, explaining many of their partners experienced surpluses when their usual restaurant orders took a nosedive. "It's great that we could just take it to people's houses."
Usually, the man behind the wheel making those deliveries is Sarah and Rob's 19-year-old son, Tate. Each of their three children, as well as Sarah's brother, Chad Halford, plays a role in the new family business.
They're all part-owners of Montana Milk Moovers, and each member of the family brings his or her own special interests to the enterprise, whether that's technological knowledge, logistical mastery, or a driver's license.
Tate, Will and Ruby Ratkowski are homeschool students, so taking part in running the business has become a component of their education.
So far, Sarah said all of the relatives-turned-coworkers are getting along smoothly and working together.
The Ratkowskis also hope to eventually expand the business beyond their household. They'd like to increase their coverage area to include Creston, Bigfork and Somers, and they've even started getting requests from potential customers in Bozeman and Missoula.
Right now, they deliver from Monday through Thursday, but they said they're looking into adding another day, another vehicle and another driver. But at this point, Sarah said, "right now we're just trying to get it going, get all the kinks worked out."
Montana Milk Moovers can be found online at https://www.montanamilkmoovers.com.
Reporter Bret Anne Serbin may be reached at 758-4459 or bserbin@dailyinterlake.com.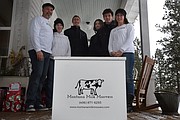 ---