Inez Berner, 59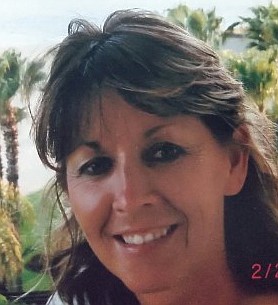 |
January 10, 2021 12:00 AM
Inez Rae Berner was born Dec. 11, 1961, in Bountiful, Utah, and raised in Washington state. She was the youngest of three girls, raised mostly by her single, hardworking mother. She worked her first job at 14, then diligently at numerous jobs and businesses most her life.
She first met Tom Berner, (who lived on the same street) at age 12. They attended the same junior and senior high school, but only said hello in passing. Little did she know at the time, that they would run into each other after graduation and quickly become the best of friends. A single kiss under a full moon, a campfire, marshmallows, sparked a love that lasted an incredible 38 years. Tom became the love of her life that stories are made of.
Along with their two young children and two dogs, they moved to Kalispell on a whim in 1993, transferring with State Farm Insurance and Tom at Fed-Ex Worldwide. Shortly thereafter, being passionate about the idea of homeschooling, she dug in all the way and taught her beloved Austin and Emily and both graduated at age 16! She was an amazing, dedicated educator, coach, mother, and set the example for so many people.
Together, Inez and Tom owned multiple businesses, including operating a mobile coffee van. Not only physically beautiful, but inward as well, Inez was a beacon of light, chipper, friendly and always willing to give helpful advice or encouragement. In fact, her nickname is hummingbird, because she rarely stopped moving!
For all who ever had the privilege to meet her or know her, you will truly miss her and will remember her as an extremely kind, unselfish, giving, vibrant and beautiful soul who never spoke harshly of anyone. She is survived by Tom Berner, son Austin Berner, daughter Emily Berner, one grandchild and numerous relatives.
Inez passed away Dec. 24, 2020. Thank you to all who loved, prayed and gave her hope these last five years with her cancer fight.
A celebration of life will be held in early summer.
In lieu of flowers, donations may be made at Gofundme.com. Search Inez Berner.
---