Lucille R. Fowler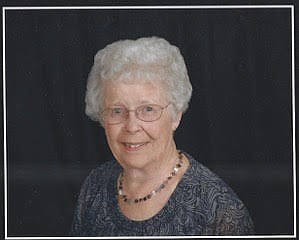 |
January 10, 2021 12:00 AM
Lucille R. Fowler passed away on Jan. 4, 2021, at the age of (almost) 94.
She was born to Philip and Anna Maier in New Salem, North Dakota. She was baptized and confirmed in the Missouri Synod Lutheran Church of Hannover, North Dakota.
Lucille graduated from New Salem High School and went on to receive her teaching certificate from Moorhead State College in Minnesota.
She proudly taught first grade in Hazen, North Dakota, Shelby and Kalispell.
She married Wally Fowler 66 years ago in Kalispell, and to this loving union three children were born, Paul of Wenatchee, Washington, Janet of Snohomish, Washington, and David of Lake Tapps, Washington. They moved their family from Montana to Wenatchee, in 1969.
Lucille "Granny" Fowler is fondly remembered by many, namely her husband, children and their spouses, seven grandchildren, two great-grandkids, her "adopted" son Tim, her former students, and family members in North Dakota and Montana.
A memorial service will be held at 11:00 in the morning on Jan. 29 at St. Paul's Lutheran Church, 312 Palouse St., Wenatchee, WA 98801. Any donations in remembrance of Lucille's life can be made to St. Paul's Lutheran School in Wenatchee.
---