North Valley Hospital: Board to consider name change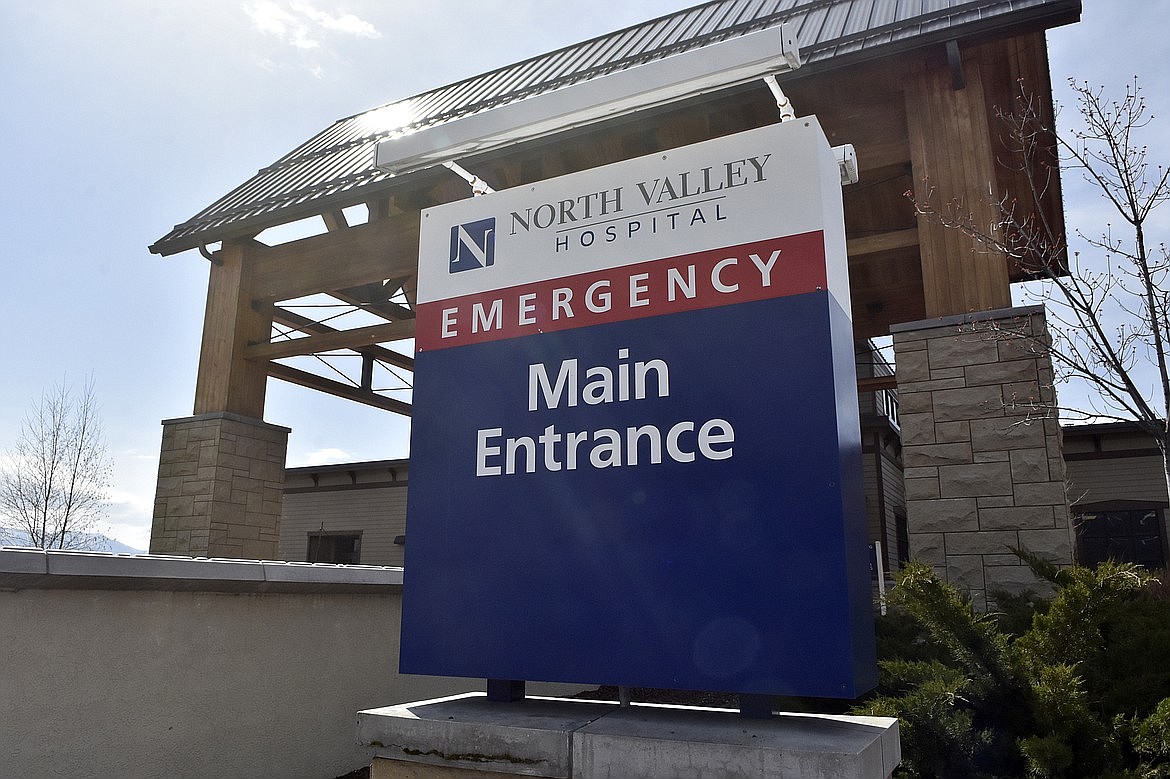 The entrance to North Valley Hospital in Whitefish. (Whitefish Pilot FILE)
by
KIANNA GARDNER
Daily Inter Lake
|
January 10, 2021 12:00 AM
The North Valley Board of Directors is expected to convene at the end of January to vote on a possible name change for North Valley Hospital after Kalispell Regional Healthcare, the hospital's parent entity, announced in December the entire network will be rebranding to Logan Health.
North Valley Chief Executive Officer Kevin Abel said the board will vote on whether to adopt the name Logan Health Whitefish or keep its current moniker, which the hospital has operated under since 1971.
When Kalispell Regional announced its rebrand — an undertaking that is slated to begin this month and may take up to 18 months to complete — officials said entities under the Logan Health umbrella most likely would be adopting new names for the purpose of systemwide congruence.
North Valley Hospital linked up financially and clinically with Kalispell Regional Healthcare in September 2016. When the two entities teamed up, they did so under an affiliation agreement. And according to North Valley spokeswoman Riley Polumbus, that agreement states a hospital name change can only occur if 75% of the board, or the "supermajority," votes in favor.
North Valley's website shows the all-volunteer board currently consists of 11 members. Abel said those individuals are tasked with making "local and strategic decisions" for North Valley, which includes approving the hospital's annual budget, among many other tasks.
After matters are approved by North Valley's board, they then go before the Kalispell Regional Healthcare System's 14-member board for final approval. Therefore, the decision to adopt a new name ultimately falls to the Kalispell Regional board, though Abel said leadership at both hospitals are "on the same page" with the name change status.
Cindy Morrison, chief transformation officer for Kalispell Regional, said one shouldn't only focus on "where the buck stops" when it comes to who has the final say on decisions such as a name change.
She emphasized that cohesiveness across the network is important, and contributes to the overall patient experience and a community's understanding of Logan Health. Establishing that cohesiveness, she said, means leaders must make decisions "based on what is best for the system as a whole."
WHILE MORRISON and Abel emphasized nothing is set in stone yet with the name change for North Valley, the potential switch-up has prompted concerns from some within the hospital community who believe it could lead to a loss of independence for North Valley.
A flier with the headline "Attention: Kalispell wants total control of North Valley Hospital ASAP," has been circulating. The document provides examples of what might be at stake should a "takeover" occur, including loss of the hospital's Planetree culture that focuses on patient-centered care, nurses possibly being forced to join the Kalispell Regional nurses union and officials requiring staff to reapply for employment.
The flier also asks individuals to send letters to each of the board members outlining any concerns.
But Morrison and Abel said the flier's contents are misleading.
"Today, no one is having any discussions about taking Planetree away," said Morrison. "North Valley has worked hard to establish its Planetree philosophy and it has contributed significantly to the hospital's patient experience you see today."
North Valley became a Planetree affiliate in September 2002. The philosophy is a health-care methodology that focuses on providing person-centered care in a healing environment. Originally developed by a patient in the 1970s, the hospital's website states Planetree "emphasizes the importance of quality, compassion and partnership."
Planetree is something the hospital and its employees have long prided themselves on and the methodology is unique to North Valley in that Kalispell Regional hasn't also adopted it.
While Morrison said there are currently no plans to tamper with the Planetree method, she reiterated the importance of cohesiveness across the Logan Health network and said a "unified patient experience" is vital.
In an email Friday, Polumbus also said the flier's three bullet points — Planetree, unionizing and furlough — "are not on the Board's agenda at all."
Finally, when asked how North Valley will ensure its employees have a say in any changes to the hospital, Abel said he has "always had an open-door policy.
"North valley has grown since the affiliation. We are communicating and operating better than ever before and we continue to make methodical, thoughtful changes," Abel said. "Anyone can bring concerns to me and we also hold regular staff meetings where issues can be addressed."
He added that, rebranding efforts aside, North Valley's board will remain intact and will continue to "make decisions that benefit the hospital."
Morrison said that is also true for any future acquisitions and affiliations within the Logan Health network.
For example, the board at Marias Medical Center in Shelby, which Kalispell Regional recently purchased via a Request for Proposal from the Toole County Commissioners, will remain in place.
"We want all of these boards to continue making decisions based on what is best for health-care in their communities," Morrison said. "These boards know their clinics and their patients better than anyone, so that only makes sense."
Reporter Kianna Gardner can be reached at 758-4407 or kgardner@dailyinterlake.com
---