Flathead's Mercer headed to Washington & Lee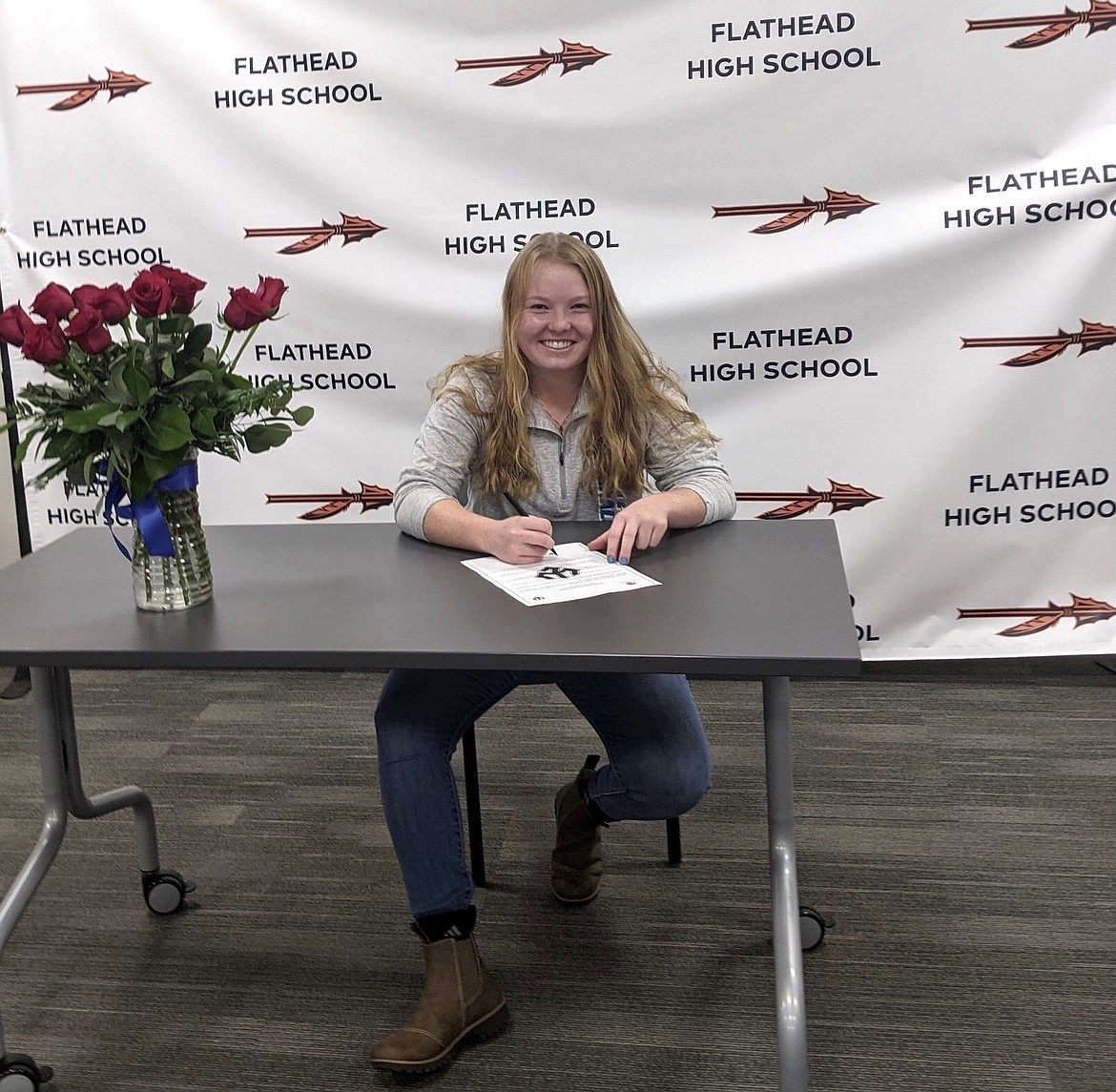 Flathead senior Marcella Mercer signs a National Letter of Intent to play golf at Washington & Lee University (VA) at Flathead High School on Monday. (Photo courtesy Marcella Mercer)
by
Daily Inter Lake
|
January 12, 2021 7:09 PM
Flathead High School golfer Marcella Mercer signed a letter of intent Monday to join the golf program at Division II Washington & Lee University in Lexington, Virginia.
Mercer, a senior, finished third at last fall's State AA tournament after a regular season in which she won every tournament she played. She was the runner-up in 2019 and was ninth as a freshman and fifth as a sophomore.
On Tuesday she said she'd verbally committed to the school in October, before making it official with a signing ceremony at her high school.
"I'm really excited. Super thrilled for the opportunity," she said. "It is a little different with the humidity and the different grasses they have down there. But it's a new opportunity and I'm looking forward to it."
Mercer has already been admitted to the school through its Early Decision program. She owns a 4.0 grade-point average and is a candidate for the IB Diploma through Flathead's International Baccalaureate program. This and other academic placement programs help determine financial aid when she enrolls for fall classes.
Mercer talked to several other Division III liberal arts institutions about competing, including Williams College, Washington University in St. Louis and Emory College.
Washington & Lee finished 11th at the NCAA D-III women's golf championships in May of 2019 and fourth at the Division III Preview tournament the following September. The championships were not held last spring.
The Generals compete in the Old Dominion Athletic Conference, where they've won the last two conference titles.
---