Donald 'Donga' Evan Goodell, 70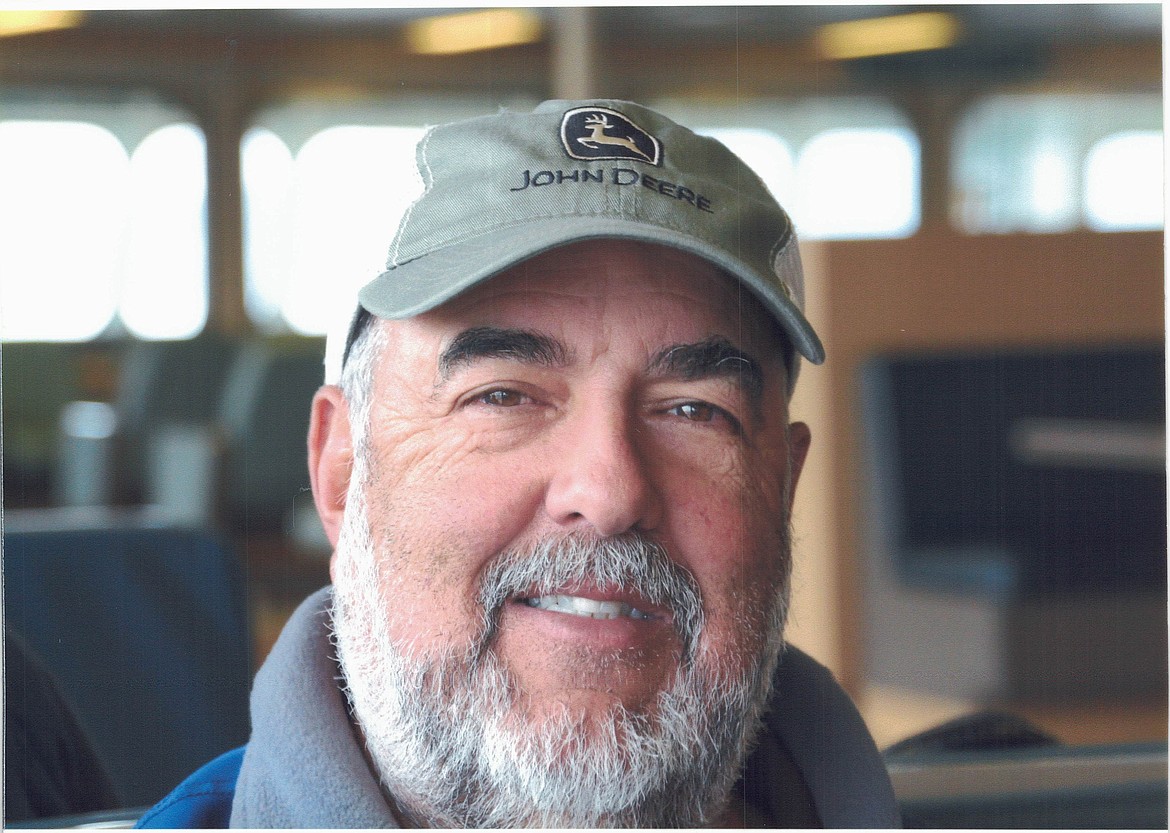 |
January 13, 2021 12:00 AM
Donald Evan Goodell, 70, passed away Jan. 5, 2021, while being cared for at Kalispell Regional Medical Center for renal failure.
Don was born June 1, 1950, in Great Falls to Roy and Gwendolyn Goodell. Don was raised on a grain farm East of Dutton, and attended both elementary and high school in Dutton. After graduation in 1968 he joined the U.S. Army in 1969. Later that year he went to Vietnam as a heavy equipment operator. After two tours in Vietnam, he returned home in 1972. He was very proud to have served in the military and was a lifelong member of the American Legion Freeborn Post 64.
For the next five years he worked with various construction companies operating heavy equipment around the U.S. In 1978 he started a career with the company that would become Mountain View Co­op, where he worked his way up to manager.
In 1977 Don married the love of his life, Corlis Loch. They lived in Dutton until 1998 where they raised two daughters, Genevieve and Shyla. In addition to work at the co-op, Don kept busy with farming, raising pigs, and multiple other ventures including Rain Ridge Nursery, and storage unit rentals. During his career in agriculture, Don volunteered with several organizations. He served on the board of directors for both the Montana Ag Business Association and the Centrol Crop Monitoring Service. He was also a member of the Montana Grain Growers Association.
In 1998, after 20 years at Mountain View Co-op, Don moved his family across the mountains to the Flathead Valley. He commuted to work at Westland Seed in Ronan for several years, until starting his own landscape maintenance company in Bigfork. Affordable Yard Service continued to expand with the growing community keeping Don and multiple employees busy year-round.
In his limited spare time Don enjoyed reading, boating, fishing and attending sporting events, especially Griz Football. He also enjoyed traveling. Some of the highlights of his travels were an agriculture tour in Russia, and multiple fishing trips to Alaska. Other vacations included military reunions around the U.S. and family vacations around the country.
Those that knew Don well, knew he would never fully retire. He continued farming and ranching on leased property where cattle and seasonal ranch work kept him as busy as he liked.
Don always lived life with optimism. There was nothing he enjoyed more than spending time with family, grandchildren and friends.
Don was preceded in death by his father Roy Goodell, brother Bruce Goodell, and niece Morgan Miller.
He is survived by his wife of 43 years, Corlis Goodell; mother, Gwendolyn Goodell, of Dutton; brother, Gene Goodell (and Peggy) of Granbury, Texas; sisters, Kathy Goodell of Arlington, Texas, Marcia Miller (and Chris) of East Helena, Janet Goodell (and John Shumway) of Dutton, and Olivia Goodell of Bozeman; children, Genevieve Rose of Portland, and Shyla Russell (and Kirk) of Bigfork; and grandchildren, Gwendolyn, Magdolyn and Rosalie Russell, all of Bigfork; and numerous nieces and nephews.
A celebration of life will be held in the spring.
In lieu of flowers, the family asks that donations be made in his name to Montana Veterans Home Foundation, P.O. Box 250, Columbia Falls, MT 59912.
Friends are encouraged to visit the website www.buffalohillfh.com to leave notes of condolence for the family. Buffalo Hill Funeral Home and Crematory is caring for the family.
---