Photographers share passion, insight about northern lights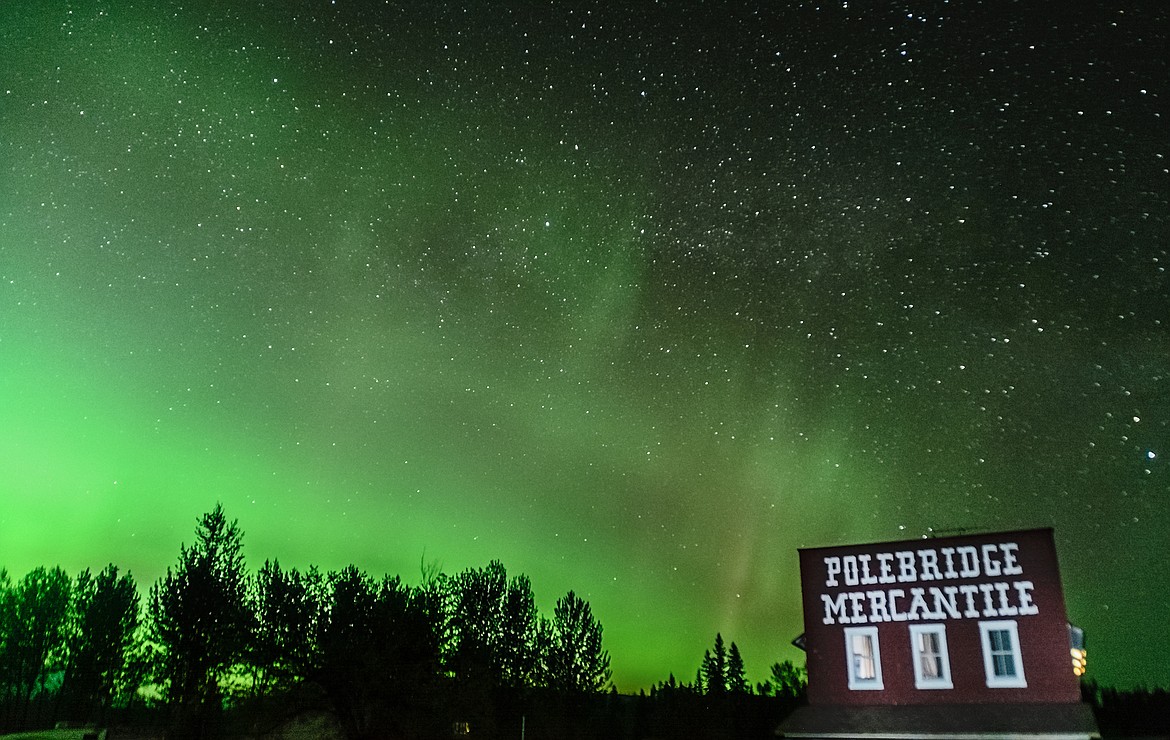 The aurora lights up the skies over Polebridge during the Mother's Day storm of 2016. (Jim Rahn photo)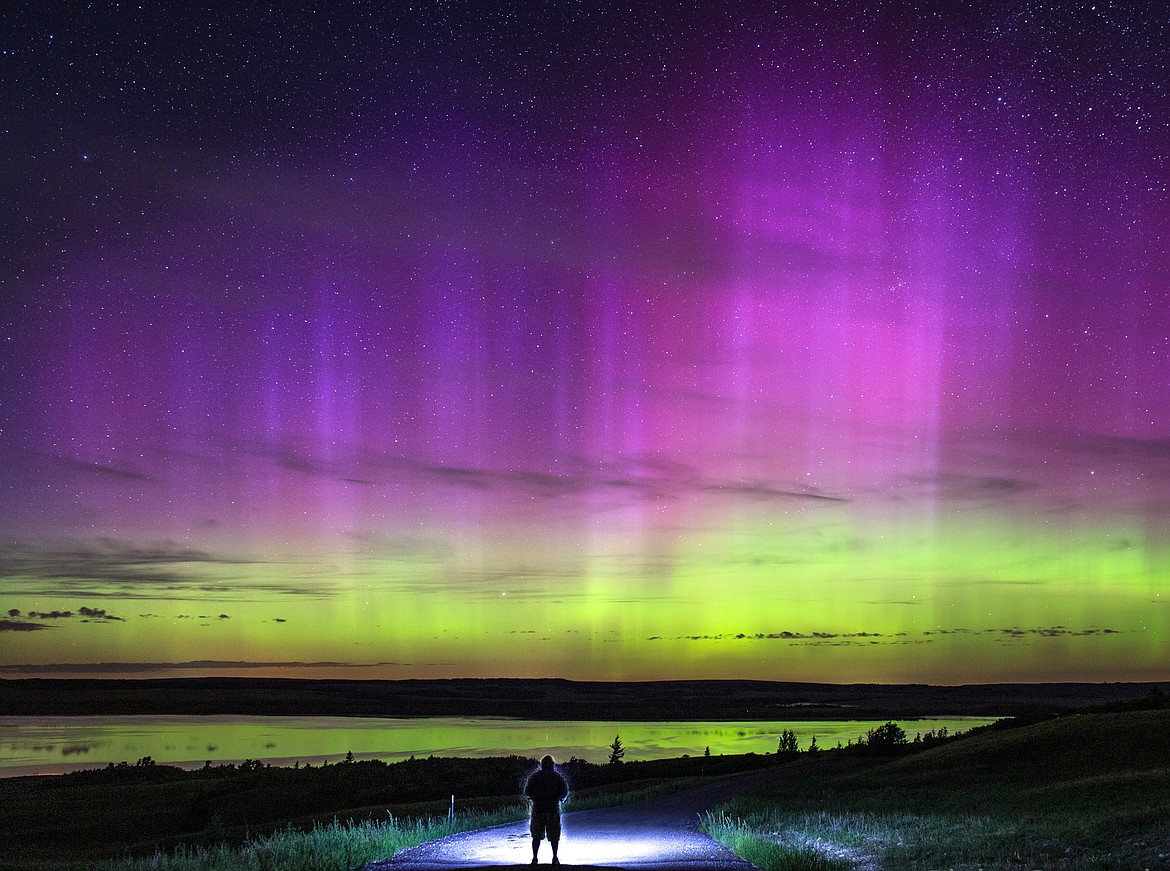 Philip Granrud takes a unique self portrait under the northern lights east of Glacier National Park. (Philip Granrud photo)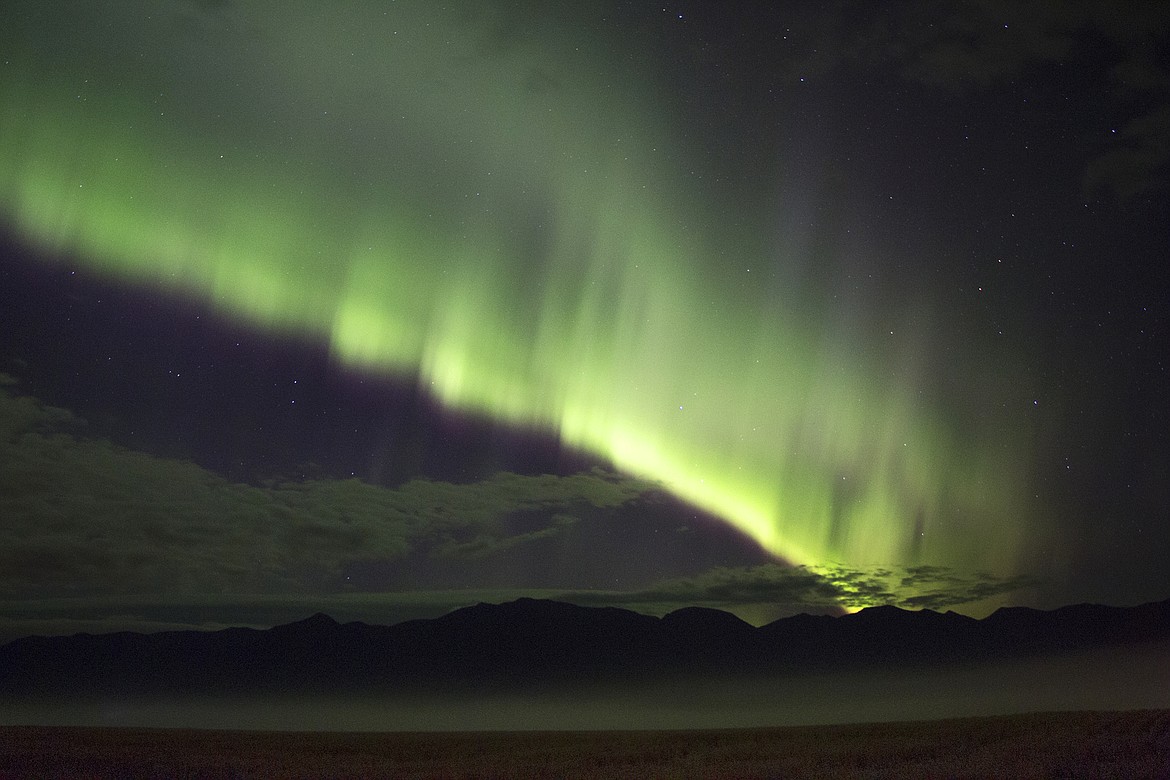 The aurora lights up the sky east of Bigfork. (Photo by Cassie Lasson and Drew Carter)
Previous
Next
by
JEREMY WEBER
Daily Inter Lake
|
January 24, 2021 12:00 AM
With Solar Cycle 25 promising the return of the northern lights to the skies above Kalispell, local photographers are looking forward to the chance to once again capture the stunning beauty of the phenomenon with their cameras.
For many area photographers, the return of the aurora means returning to a nocturnal hunt that many find both exciting and addicting.
"Chasing the aurora to get that perfect photo is just such an adrenaline-filled rush. The hardest part is deciding when to shut it down for the night and head home," Cassie Lasson, a photographer and co-owner of Mountain Fresh Trades said.
"It's like a nearly angelic experience," her husband, Drew Carter said. "Lady Aurora has a presence about her that is unlike anything else. It's energy, pure energy. From the first time you see them, there is always that hope and anticipation of possibly getting to them again."
Together, the couple have spent countless nighttime hours traveling the backroads of Northwest Montana in search of the perfect aurora image, and they are not alone.
Kalispell's Philip Granrud has been chasing and photographing the northern lights since the fall of 2012, but his history with the aurora goes back to his childhood and the spectacular Halloween Aurora of 2003.
"I will never forget it. I had no idea what I was seeing in the sky. It was so powerful it was both beautiful and terrifying at the same time. It was so crazy to see, I kept checking the news for several days afterwards wandering what was going on in the sky," Granrud said. " It wasn't until about 10 years later that I found out it was the most powerful geomagnetic storm that Earth has had in possibly the last 200 years, and I just happened to catch it with my eyes."
It wasn't until Granrud was taking in downtown Whitefish with a friend in 2012 that he began trying to capture the lights with his camera.
"All of a sudden a very bright and beautiful display became visible right there in downtown Whitefish. It was absolutely amazing," Granrud said. "The display I saw as a kid was just power personified, but this display was gorgeous and much much more typical of a normal, but large, northern light display. I was immediately hooked and so was my friend."
Area photographer Jim Rahn said he became interested in the aurora in junior high school, but did not begin chasing the lights with his camera until 2014.
"The first time I saw them, I was pretty much hooked. I was in awe for the entire night," Rahn said. "Pictures only capture the moment. Seeing them in person is a whole different experience. It's such a rush. Once you see them overhead for the first time, you just want to go out and see them again."
Rahn says he has seen the northern lights many times since 2014, but no show was more vivid than the Mother's Day Aurora in 2016.
"It lasted the entire night and was still going on as the sun was coming up," he said. "I haven't seen anything quite like it before or since, but I hope to."
For those who want to see and photograph the lights for themselves, the group has a few tips. Granrud recommends finding the darkest and clearest skies possible, making sure to have the camera focused on infinity, using a long shutter speed and large aperture. Use of a tripod is a must, as is finding an ISO setting that works well without making the image overly grainy.
Lasson suggests getting as far away from the light pollution of city light as possible.
"If people want to see the aurora, they need to turn off their porch lights," she said. "The darker we can make the skies, the easier it will be to see nature's light show."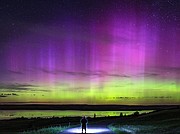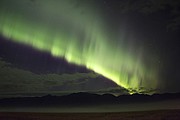 Recent Headlines
---