Charles T. White, 73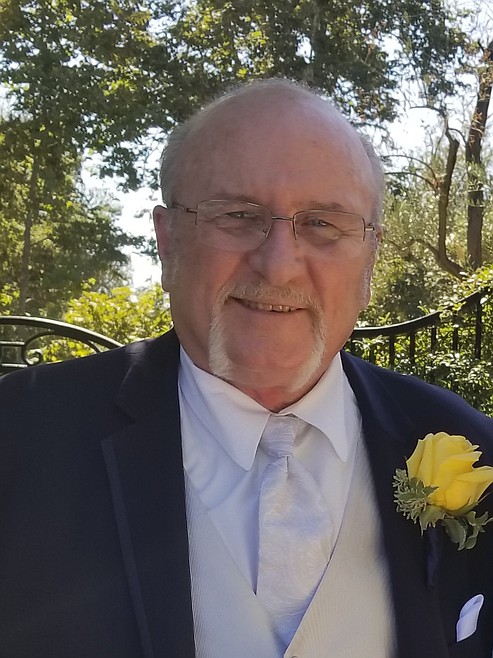 C.T. was born on a cold, snowy morning on Feb. 21, 1947, in Omaha, Nebraska. He was the eldest of five siblings. The family moved to Los Angeles where he grew up, attended school, and graduated from Los Angeles Junior College in February 1968.
In June of 1966, he and two friends spent 63 days driving cross country covering 27 states and two provinces of Canada. It was on this trip he fell in love with Kalispell and Glacier National Park.
In June of 1968, he was drafted by the U.S. Army and was sent to Vietnam in November of 1968. After 14 months in Vietnam, he returned home as a sergeant and was honorably discharged in January 1970.
Upon returning home he married the mother of his children, Patricia, in September of 1970 followed by a church wedding in February 1971. Their son, Charles T. White II, was born in December of 1971, and their daughter, Sara N. White, in February of 1976. They were only two things they did right together. They divorced in June 1981, with shared responsibility in raising their children.
In 1971, C.T. was hired by the Southern California Rapid Transit District as a bus operator. In January of 1975 he was promoted to transit instructor teaching and training new bus operators and reinforcing safe driving skills with the current bus operators. His brother, Micheal, became a transit instructor the year before and, with C.T.'s promotion, they became the first brother team in the Instruction Department. In December of 1980 he was promoted to senior instructor and oversaw the safety and training operation of bus instructors and bus operators assigned to his Division 3218. He was responsible along with his instructor staff for the training of 907 bus operators for the 1984 Olympics and he and his staff at Division 3218 were the best. In January of 1988, he was assigned to Division 3201. In February of 1999 he retired and sold his house in Westminster in Orange County, California, in July of 1999 and moved to Rancho Cucamonga, California. In September of 2000 he moved to Redding, California. While there, he helped to assist his elderly parents until their passing in 2005 and 2009.
In March of 2001 he was hired by Forsythe & Associates, the company that ran the buses for the Redding Area Bus Authority, as a bus operator. He enjoyed his time working for the bus company and interacting with the citizens and passengers of Redding. He spent much of his time on Route 2, which served Mercy Hospital and medical facilities and locations on the west side of Redding. He enjoyed very much his time on that route giving the passengers a laugh about his love of sheep as well as fellow employees and management and trying in a humorous way to inspire his fellow employee and friend, Mr. Damian, on taking trips to Eureka, California. In March of 2013 he retired a second time and finally, after 47 years, got his dream and moved to Kalispell where he enjoyed fishing and the four seasons.
C.T., "The Old Sheepherder" or "Constant Trouble," passed away on Tuesday, June 9, 2020, at the age of 73. Due to COVID-19 shutdowns, his service was delayed until his family and friends could gather to celebrate his life. His celebration of life memorial will be held at Johnson-Gloschat Funeral Home and Crematory, 525 S. Main Street, Kalispell, telephone 406-752-6666, on Friday, June 18, at 11 a.m. C.T.'s remains were interned last year at the Glacier Memorial Gardens, Outdoor Mausoleum Area (Eastside) Facing North, Row B, no. 50 at 2659 U.S. Hwy. 93 N., Kalispell, 406-752-2832.
C.T. was preceded in death by his parents, Charlie and Mary White of Redding, California, his brother Micheal D. White of Los Angeles, his and brother-in-law Gilbert E. Freese and nephew Cliff Bengs, both of Redding, CA.
He is survived by his son Chuck and daughter-in-law, Anna, and grandchild Audrey White of Seal Beach, California; and daughter, Sara, and son-in-law, Nick Woolley, and grandchild Charlieanne of Redding, whom he is so proud of and loved them all so very much. In addition, he survived by two sisters, Norita Freese and Mary and brother-in-law, Jon Snider of Redding, brother Ron and sister-in-law Colleen White of Mission Viejo, California, and many nephews, nieces, and cousins. They will always have a loving and warm place in his heart.
And to all his family, friends, and to all the women he met, from the woman who was the mother of his children to "Thee Woman" and finally to "The Woman," his beloved and dear Marylou, who loved him as much as he loved her and she shared the end of her life with him and their dreams of Mullan, Idaho, (known now he is finally with her forever), he thanks all of you for coming into his life and for the time we shared together.
It's now time for "The Old Sheepherder" to bid all of you farewell until we meet again and know you did and will always have a place in his heart and soul forever. God bless and good night.
Recent Headlines
---