Flathead County planning director stepping down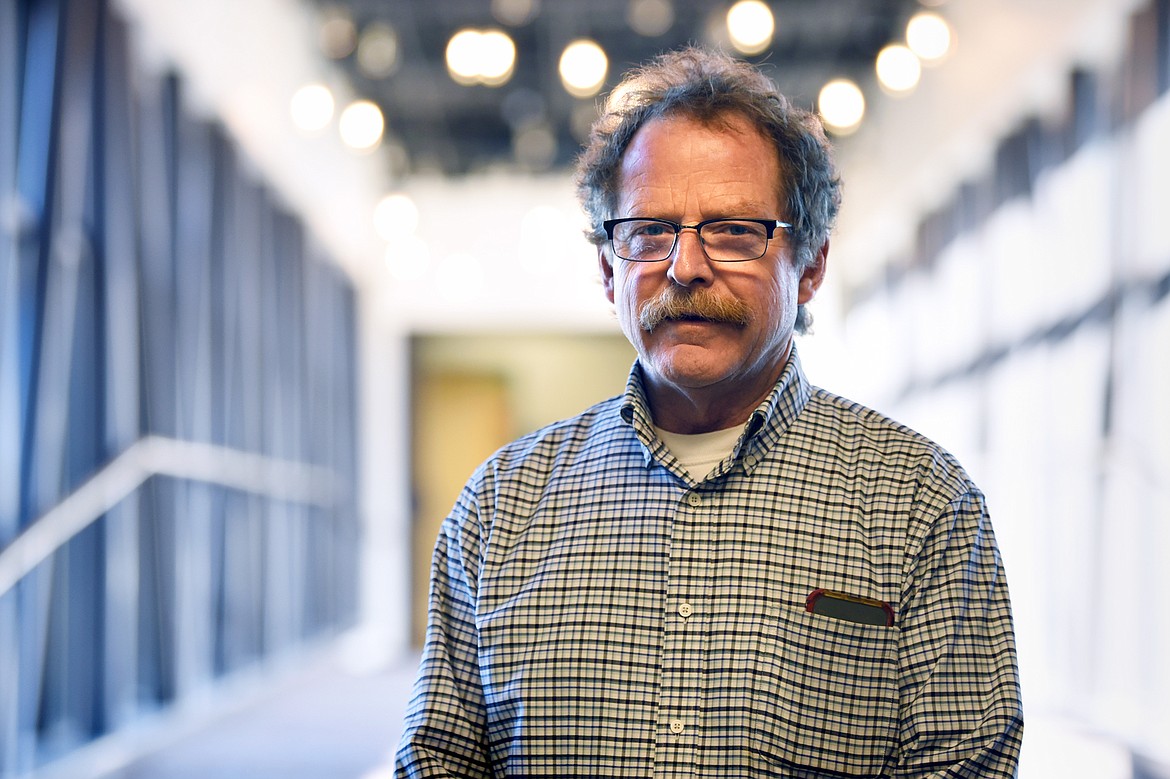 Flathead County Planning Director Mark Mussman poses at the Planning and Zoning Department in this March 4, 2020, file photo. (Casey Kreider/Daily Inter Lake)
by
CHAD SOKOL
Daily Inter Lake
|
June 9, 2021 11:00 AM
Flathead County Planning Director Mark Mussman is stepping down after six years on the job.
Mussman, 63, submitted his notice to the county commissioners late last month. His last day on the job will be July 9.
"A couple years ago I was able to acquire some property in central Indiana that my family has owned since 1970, and my wife got a job teaching school at the local high school, and so we're leaving Kalispell for the Midwest," he told the Daily Inter Lake on Tuesday.
Mussman, who has been a planner for 20 years, said he is searching for a new job in Indiana, possibly an entry-level planning position that doesn't involve managerial duties.
He became a planner in 2001 after earning a master's degree in public administration from Idaho State University. After seven years working for Kootenai County, Idaho, he spent a year as a consultant and then about two years in Fairbanks, Alaska.
He was the planning director of Huntington County, Indiana, from 2012 until June 2015, when he took the helm of Flathead County's Planning and Zoning Department. He replaced BJ Grieve, who had worked in the department for 11 years, including five as director.
THE DEPARTMENT is tasked with administering the county's land-use regulations and providing detailed analyses to the county Planning Board, the Board of Adjustment and the county commissioners, helping deciding the fate of developments large and small throughout the unincorporated areas of the county.
Asked about his biggest achievement in Flathead County, Mussman credited the seven other members of his department's staff.
"I've gathered a group of highly qualified, dedicated professionals that work in this office," he said. "You know, some of them were here when I got here, but I've fostered an organization here in the Planning and Zoning Office that made my job much, much easier to do."
The job has come with challenges, though. As the pandemic has prompted out-of-staters to flock to the Flathead Valley, Mussman said he's noticed an uptick in comments from community members upset about the rapid pace of development. He understands their concerns but said it's not his job to stand in the way of growth — only to apply the land-use regulations and adjust them as needs arise.
"Out of the blue we'll get email comments, you know, 'We've got to stop the growth. Pretty soon Flathead County is going to look like Southern California.' And, you know, that is ridiculous," he said. "You can't slam the door shut and expect to keep moving forward as a community."
Before he arrived, in the aftermath of the last economic recession, Mussman said the bulk of development in Flathead County was occurring in unincorporated areas, with sprawling subdivisions planned outside Kalispell, Whitefish and Columbia Falls.
"The difference now is that there's not as much of a desire for the developments outside the city limits," he said. "So it's the cities that are really busting at the seams. And you can see that just driving around, right on the edge of town, especially in Kalispell."
MUSSMAN'S DEPARTURE comes after two other county leadership positions saw turnover in recent months.
Longtime County Administrator Mike Pence is on his way out and helping train his successor, Coast Guard veteran Pete Melnick, who officially started the job on Monday.
And Jed Fisher retired at the end of March as the county's parks and recreation director. He was replaced by Chris Maestas, who transferred from the county's Finance Department. The county commissioners approved a two-year contract for Maestas last week after he briefly served in an interim capacity. Pence said 28 people had applied for the position.
The county posted Mussman's job late last month. The position has a starting salary of about $80,500 per year, plus benefits.
The application window is scheduled to close next Monday, but Pence said only about five people had applied as of Tuesday and the county may push back the deadline.
"Hopefully there's a good group of candidates," Mussman said, "and they can find somebody that can find a place to live in Kalispell."
Assistant editor Chad Sokol may be reached at 406-758-4439 or csokol@dailyinterlake.com.
---