Exclusive resort can use treated wastewater for snowmaking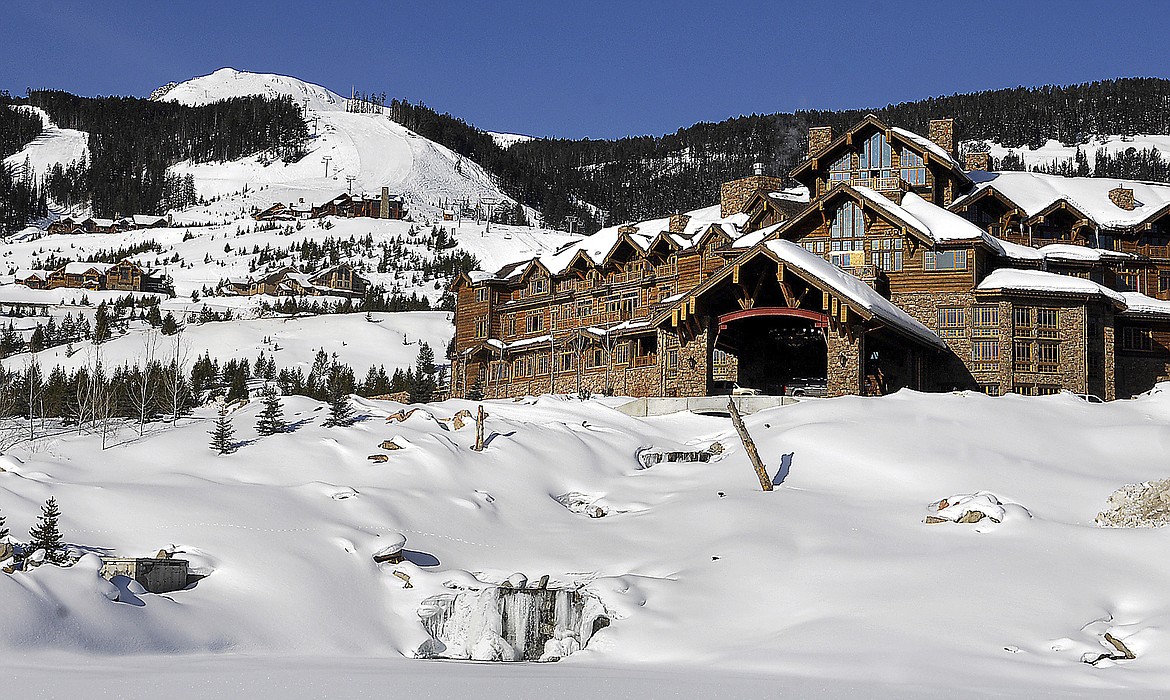 This undated file photo shows the Yellowstone Club near Big Sky, Mont. (Erik Petersen/Bozeman Daily Chronicle via AP)
by
Associated Press
|
June 11, 2021 12:15 PM
BOZEMAN (AP) — An exclusive Montana resort has been granted a permit to use treated wastewater in its early season snowmaking operations, the state Department of Environmental Quality said.
The private ski and golf resort — whose members include Tom Brady and Gisele Bundchen along with Justin Timberlake and Jessica Biel — already uses wastewater to irrigate its golf courses, as do other golf courses in Big Sky.
The permit, granted Monday, allows the Yellowstone Club to use more than 25 million gallons of treated wastewater to make snow.
Several area environmental groups supported the proposal, including Trout Unlimited, the Gallatin River Task Force and the Greater Yellowstone Coalition.
"Our hope is to see this reuse option greatly expanded in Big Sky, as well as to other river basins in Montana, to build drought resilience and bolster late season streamflows," Kristin Gardner, executive director of the Gallatin River Task Force, said in a statement.
Under the permit, 80% percent of the recycled water will come from the Big Sky community and 20% will come from the Yellowstone Club, the Bozeman Daily Chronicle reported.
"We are grateful for the many community partners who have helped make this decade-long collaboration a reality," Rich Chandler, environmental manager for the Yellowstone Club, said in a statement. "Fortunately, we have the opportunity to do a great project that will help conserve our limited water supply and protect the watershed."
The Yellowstone Club plans to begin using wastewater to create snow beginning in the fall of 2022.
---