Nonprofit faces delays as it battles housing crisis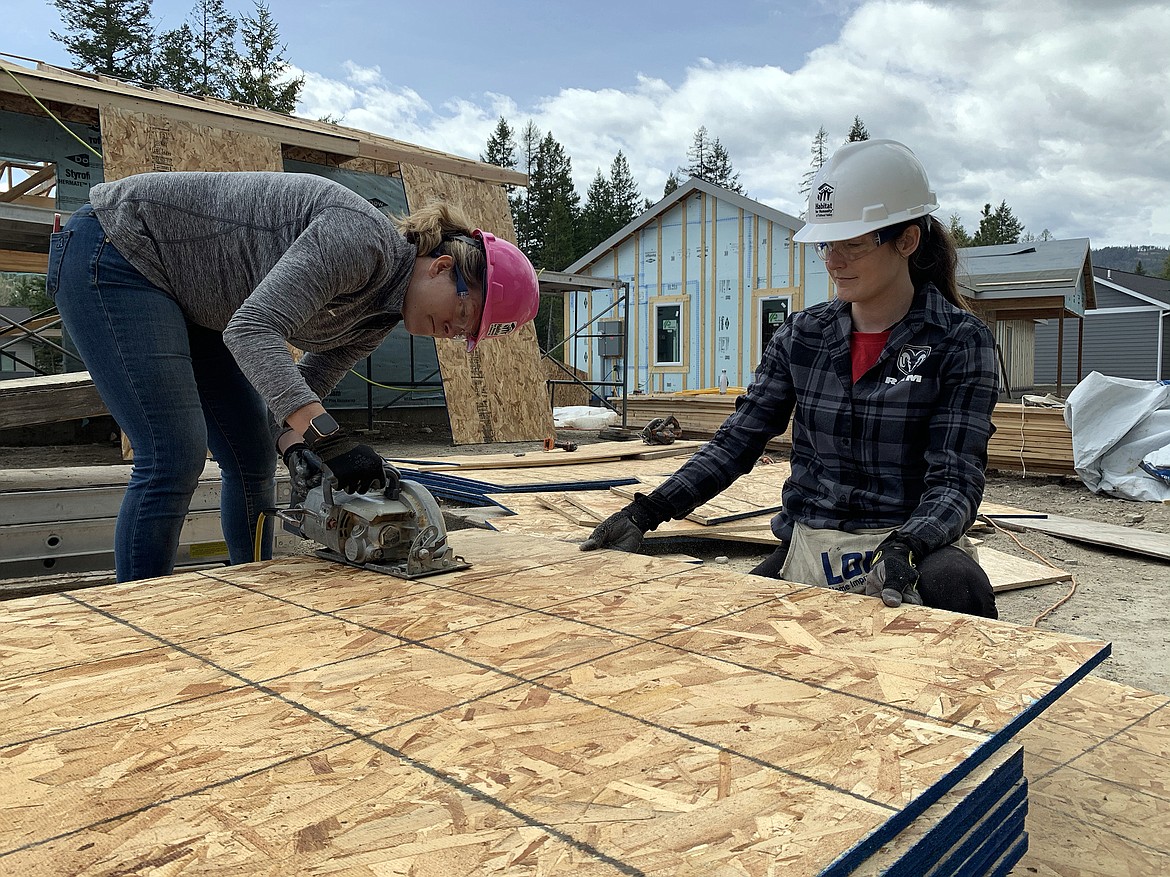 Shannon Hermann and Kristin Zuckerman put in volunteer work at Habitat for Humanity's Lakeside Affordable Housing Project that has been underway since 2019. Rising costs and the COVID 19 pandemic have delayed its completion. (photo provided)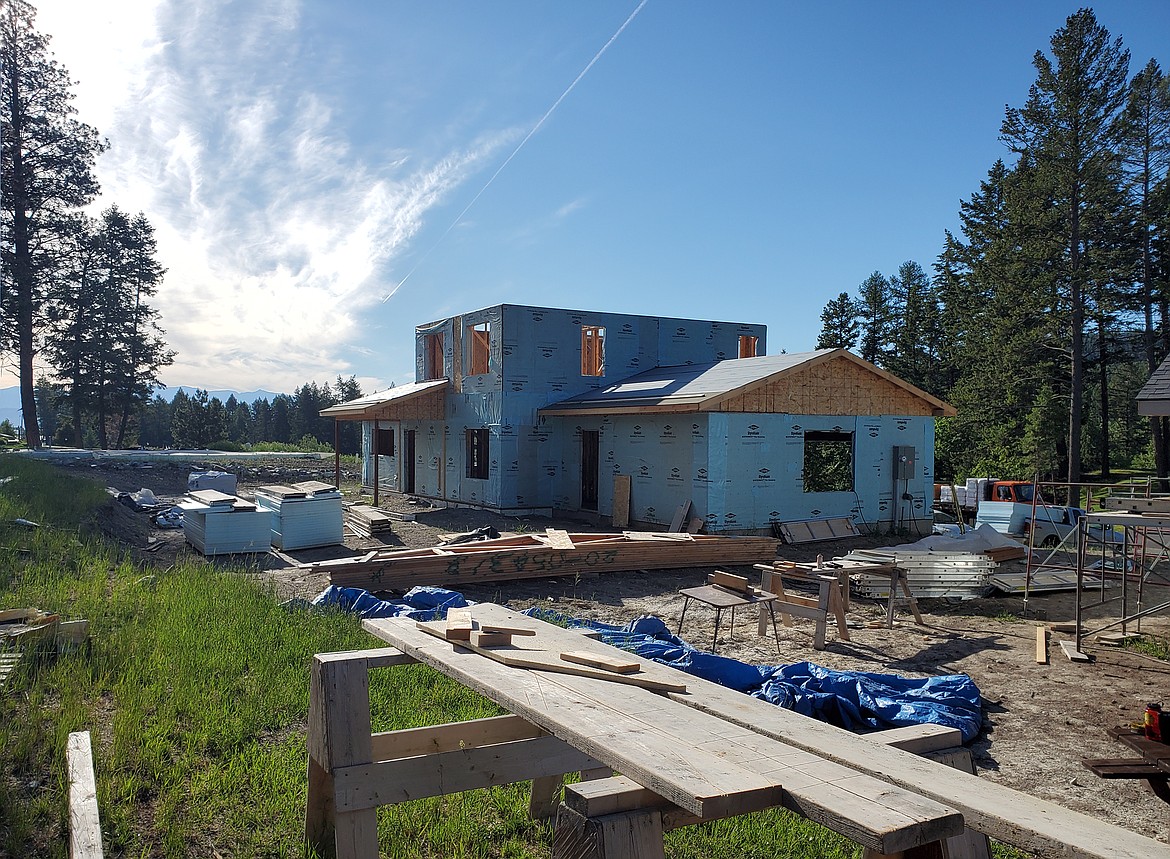 Habitat for Humanity is hoping to complete its Lakeside Affordable Housing Project by this fall. (photo provided)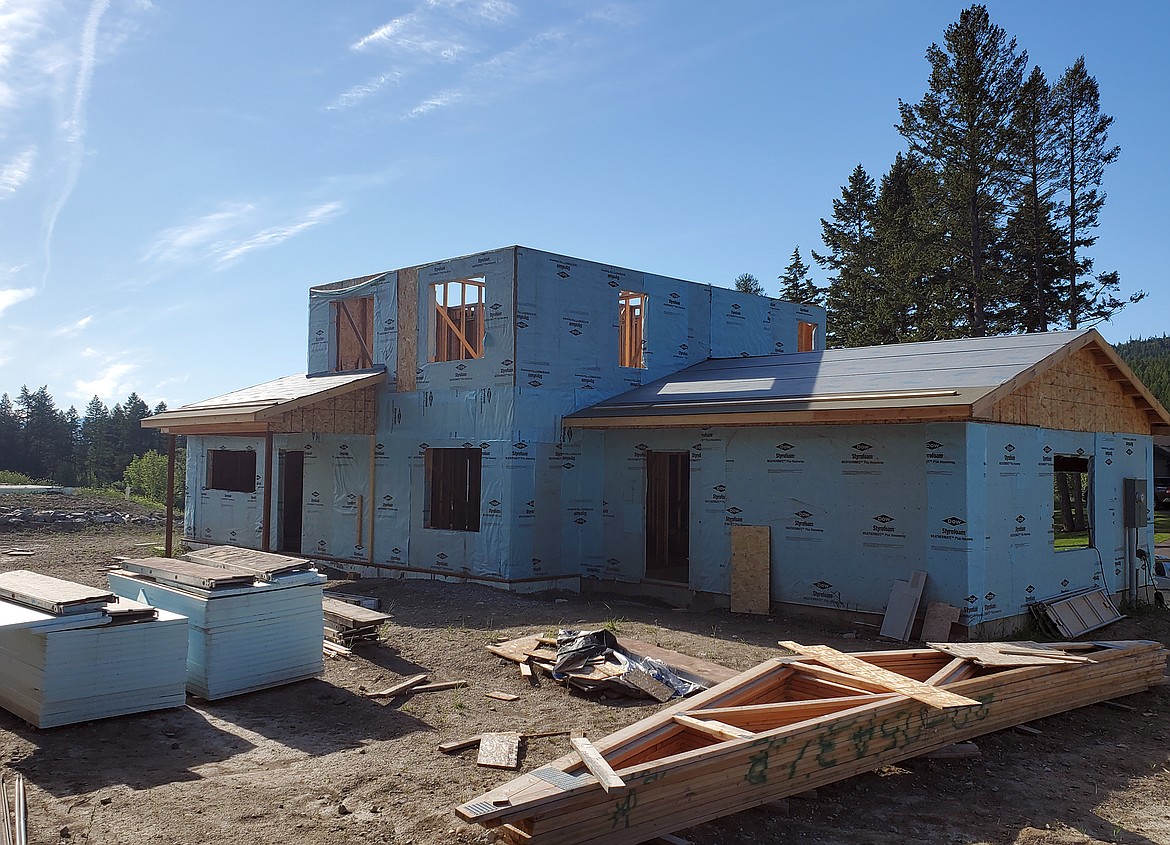 Habitat for Humanity is hoping to complete its Lakeside Affordable Housing Project by this fall. (photo provided)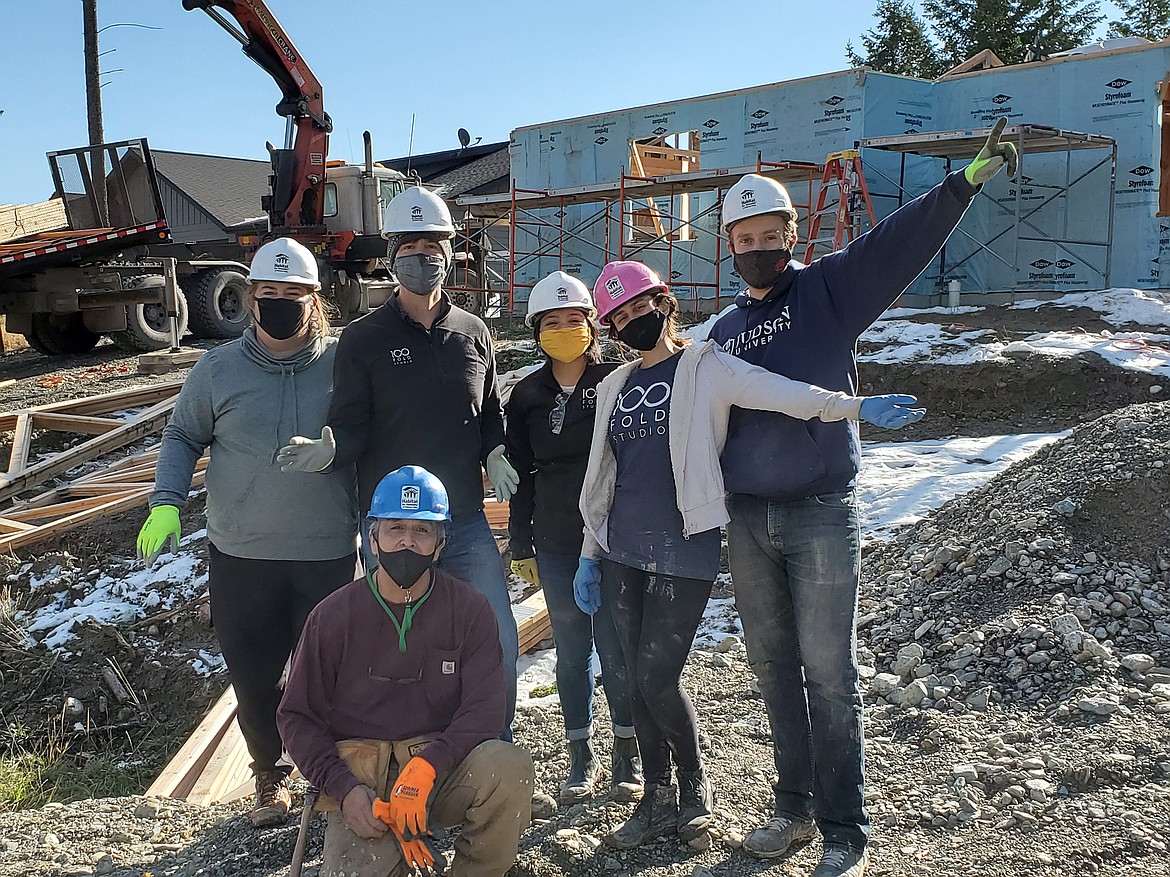 Employees of 100 Fold Studios, the architectural firm that designed Habitat for Humanity's Lakeside Affordable Housing Project, came out to lend a hand in the construction of Robert Zalewski's (kneeling) home. (photo provided)
Previous
Next
by
JEREMY WEBER
Daily Inter Lake
|
June 27, 2021 12:00 AM
With more than $1,500 in heating costs last winter, Lakeside single father of two Robert Zalewski can't wait to get his family into their new Habitat for Humanity home.
For now, they will continue to battle the rotted-out hole in one bathroom and perpetually soggy floorboard in the other, the dip below the carpet in the hallway and the half-inch gap at the top and bottom of their front door.
Space heaters in the kids' rooms got them through the winter while Zalewski made do with what little heat the house's propane heater could supply.
The family's current living situation is far from ideal, but skyrocketing housing costs in the Flathead have left Zalewski with no other options.
"I have a roof over my head right now, but that's about all I can say," Zalewski said.
Unfortunately, the situation is one that has become all too common in the Flathead over the past year as rising rental and housing costs are driving more and more people from their homes.
"People are coming in and buying up homes and they are paying well above the appraised value. When those people sell, they often have nowhere to go because they can't afford anything in this market," said Bob Helder, executive director of the nonprofit Habitat for Humanity of Flathead Valley. "I'm getting calls from moms and kids living in cars, living in campers with no place to park them. It's hard for me to tell them 'You have a right to be angry and scared, but I don't know how to help you.' How do you tell someone that? I really wish I could say the situation is unique to Northwest Montana, but it is really the same all over the United States."
THE ZALEWSKIS are just one family waiting to get into the organization's Lakeside Affordable Housing project, underway since 2019, which eventually will include five Habitat homes meant for seven adults and 13 children. Unfortunately, price increases in lumber, labor and other building materials, as well as the COVID-19 shutdown, have slowed the project's completion.
Helder spoke of a single mother with two children who are also waiting for the completion of their new Habitat home in Lakeside. They're currently living in a Flathead Valley home with no plumbing, very little access to electricity and serious mold issues.
"They were living in a house that basically should have been condemned, but they feel lucky to even have a place to live right now," Helder said. "They are just glad to have shelter, and that is a sad state of affairs."
For the woman and her family, Habitat for Humanity became their only option.
"If it wasn't for Habitat, we would most likely be homeless," said the woman, who asked not to be identified because of safety concerns. "After daycare, I can barely afford food. I work hard and I make enough that I don't qualify for any kind of government assistance, but I can't afford a place to live. There is something wrong with that. Habitat has given us real hope for the future. I've personally built at least one of the walls in each of my kid's bedrooms and that is a wonderful feeling."
THE FAMILY'S story is not unlike several Habitat for Humanity hears from people every day.
"We are getting phone calls every day from people who are losing their homes. It's incredible," Habitat's Community Outreach Coordinator Rebecca Wilson said. "We can't build fast enough to keep up and I don't think people realize the crisis we are in."
According to Wilson, Flathead County has seen the average cost of a home increase from $350,000 to $450,000 over the past year, with rental costs going up between 38% and 42%.
According to Helder and Wilson, the rising costs are already beginning to displace the area's workforce and will continue to do so as prices continue to increase.
"Companies from out-of-state are buying up apartments and rentals and are raising rent so much that tenants are forced to move out. These displaced people are our workforce. These are the people that serve you at a restaurant, work the gas station, clean the hotels — these people are being forced out with nowhere to go," Helder said. "These are people who are doing the right thing. Some of these people are working two or three jobs and they still can't afford the rising rental costs. This is a real problem. We need the help of the community to find a way to battle this crisis. We are doing the best we can, but just can't build fast enough."
THE AFFORDABLE housing crisis is one Helder and Williams believe must be dealt with before it gets even more out of hand.
"We have the same problem with homlessness that Missoula has, our homeless are just more well-hidden. These are not bad people and they all have a unique story. They are not lazy and many are not without a job. They have just been priced out of a place to live and are doing the best they can," Helder said. "We hear people talking and saying that affordable housing is a problem we need to deal with in this valley, but we are not putting in the mechanisms it takes to help. People say it's a priority, but we are just not seeing results. We can't just sit back and do nothing."
Williams said "the best option right now is Habitat.
"We have the mechanisms to help, but we can only do so much," Williams added. "We only have the volunteers, money and resources to do so much. It's heartbreaking. Our local governments have to do more."
Rising housing costs also are preventing Habitat from providing as much relief as they could in the past.
"The people we are building for are prequalified for a certain amount. If the cost of building, taxes or insurance goes up, our organization has to find a way to secure the funds to make the houses we promised a reality," Helder said.

Along with the rising costs, Habitat also took a hit during the COVID-19 pandemic, losing more than 5,000 in volunteer hours in the first month of the shutdown alone.
Despite the setbacks, Helder, Williams and the organization are determined to continue fighting to make a difference for those in their community.
"We need a conversation and a call to action to create real results. What is that going to look like? I don't know. I know that what Habitat is able to do is not nearly enough," Helder said. "If we can find a way to do more, we will, but it is going to take a community effort to solve this problem. I believe there is a solution, we just have to find it. Everyone is worthy of a safe, decent place to lay their head at night."
Reporter Jeremy Weber may be reached at 758-4446 or jweber@dailyinterlake.com.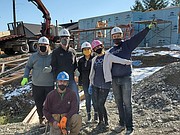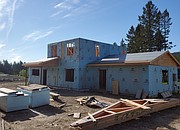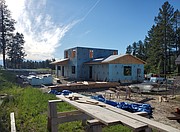 Recent Headlines
---