ImagineIF Libraries could lift mask requirement in June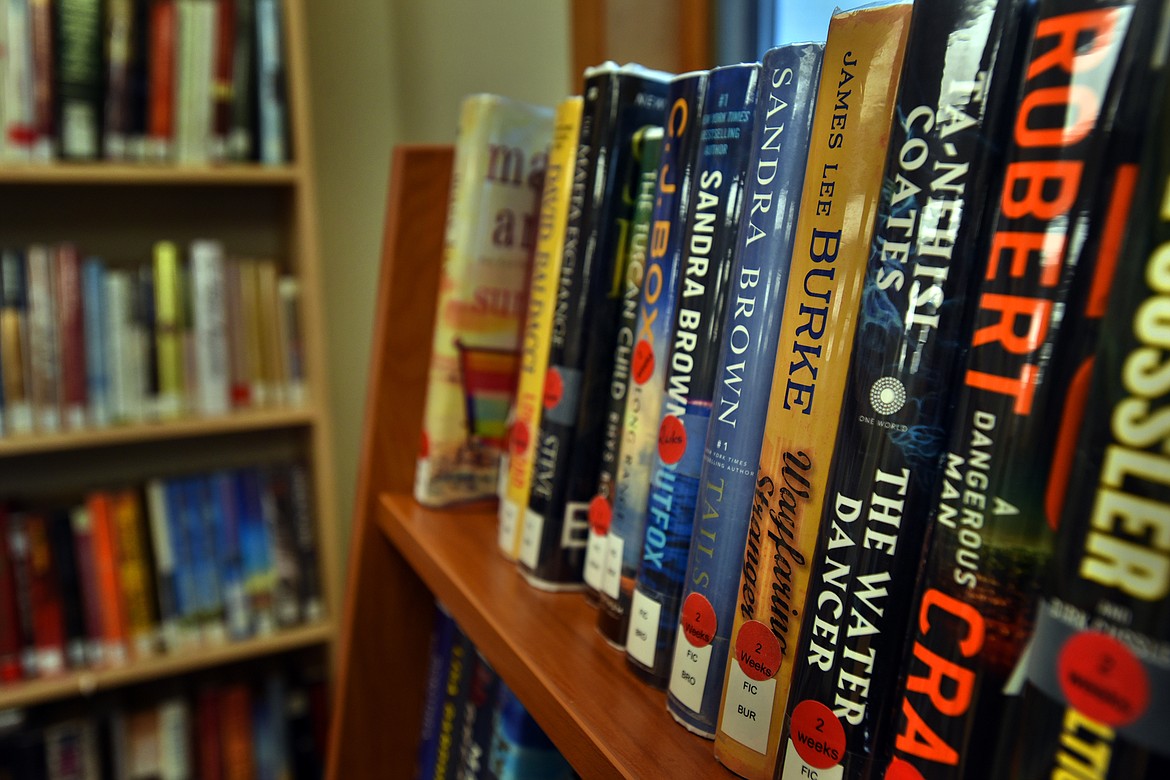 The West Shore Library will be looking to expand the more than 15,000 items in its collection after moving to its new location in Volunteer Park in Lakeside. (Jeremy Weber/Daily Inter Lake)
by
CHAD SOKOL
Daily Inter Lake
|
March 4, 2021 12:00 AM
ImagineIF Libraries will return to pre-pandemic walk-in hours in May, and Director Connie Behe anticipates lifting the libraries' mask requirement the following month.
By then, Behe said in an interview Wednesday, it's likely enough staff members will have been vaccinated to create a reasonably safe work environment, and the libraries no longer will be at risk of closing because too many workers are sick or quarantined due to COVID-19.
"We're definitely opening full hours with or without vaccines in May," Behe said. "And then I would propose removing the mask requirement or making it just optional in June. There will be a tipping point on staff where several staff members will be vaccinated by choice. And then it wouldn't be a risk of us having multiple people out at once and not having enough staff to open."
It's a delicate balance for Flathead County's public library system, which, according to Behe, is one of only three large systems in Montana that have reopened amid the pandemic, the others being in Great Falls and Billings.
ImagineIF has libraries in Kalispell, Bigfork and Columbia Falls. After largely shutting down in March 2020 and starting curbside service in May, the libraries announced new, limited open hours in early January.
The Kalispell location is open from 10 a.m. to 6 p.m. each Wednesday and 10 a.m. to 3 p.m. each Monday, Tuesday, Thursday, Friday and Saturday. Starting in May, Behe said, the library will be open until 8 p.m. Monday through Thursday.
"There are many libraries across the state that are still not open to in-person traffic," she said. "I always knew we could be open if we took some safety precautions. So we were open well before many other libraries and getting upwards of 400 people a day coming through here."
DESPITE UNCERTAINTY at the beginning of the pandemic and anti-mask rhetoric from public officials including former President Donald Trump, a growing body of scientific research demonstrates cloth face coverings help prevent coronavirus transmission and save lives when worn properly and consistently.
ImagineIF's mask policy has been in place since June, before then-Gov. Steve Bullock ordered a statewide mask mandate affecting businesses, government buildings and public gatherings.
To Behe, the mask requirement remains necessary because it's difficult, if not impossible, for library staff to keep a safe distance from patrons. Without masks, she said, the libraries would have to allow visitors by appointment only, take other steps to reduce occupancy or close the doors altogether.
"We really need to protect staff because they have the right to a reasonably safe work environment, and to keep the libraries open," Behe said. "If I have a number of staff who are out quarantined or sick at one time because it's spread to a bunch of them at once, then we would have to close the library and just go to curbside. And as the library director, my responsibility is to continue to have as many services as possible."
BEHE ADDED she has worked one-on-one with people and families who decline to wear masks to provide them special accommodations.
"I get how serious patrons feel about family health, particularly the needs of their children, and that's why I'm reassessing the need to have [a] face coverings policy on a weekly basis, if not daily," she wrote in a newsletter-type email to the community last week.
Gov. Greg Gianforte, who last month rescinded the statewide mask mandate, on Tuesday announced he is expanding Phase 1B of Montana's vaccine distribution. Starting Monday, vaccines will be offered to people 60 and older, and those ages 16 to 59 with high-risk medical conditions such as asthma, cystic fibrosis and liver disease.
Behe said vaccinations will not be mandatory for any library patrons or staff, though most employees have indicated they will choose to get the shots.
"Given that 84% of staff would like to get the vaccine, I can foresee a shift in the need for a face covering policy where non-mask-wearing patrons will be able to access the library in person," she wrote last week, "and those who are uncomfortable with accessing the library with patrons who are not wearing a mask can use our curbside and other accommodations."
Reporter Chad Sokol can be reached at 758-4434 or csokol@dailyinterlake.com
Recent Headlines
---