Flathead Business newsmakers
|
March 28, 2021 12:00 AM
• LINCOLN MURPHY has joined A&E Design in Kalispell as an architect. He graduated from the University of Utah with a Master of Architecture and a Certificate in Urban Design in 2017. Having worked on large-scale projects such as the Provo City Airport, Murphy looks forward to tying his love of nature into smaller builds and historic preservation projects in the Kalispell area.
• CLASSONE TECHNOLOGY of Kalispell sold its second Solstice S8 system to i3 Microsystems, a defense supplier in Binghamton, New York.
ClassOne manufactures semiconductor plating tools, and its advanced technology is emerging as a system of choice for defense and aerospace industries around the globe. The Solstice S8 configuration features eight chambers and proprietary ClassOne developments for advanced copper plating.
• KOOTENAI RIVER DEVELOPMENT COUNCIL in Libby is among 15 Montana communities that will receive support from the Big Sky Economic Development Trust Fund's Planning Grant.
The Montana Department of Commerce is awarding $430,273 to support small business growth and local community development across the state.
The Kootenai River Development Council will receive $5,850 to assist the Lincoln County Port Authority with a property development feasibility study within the Kootenai Business Park.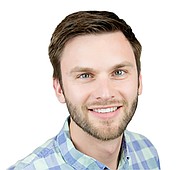 ---