State commission to decide on restricting motorized boats on Tepee Lake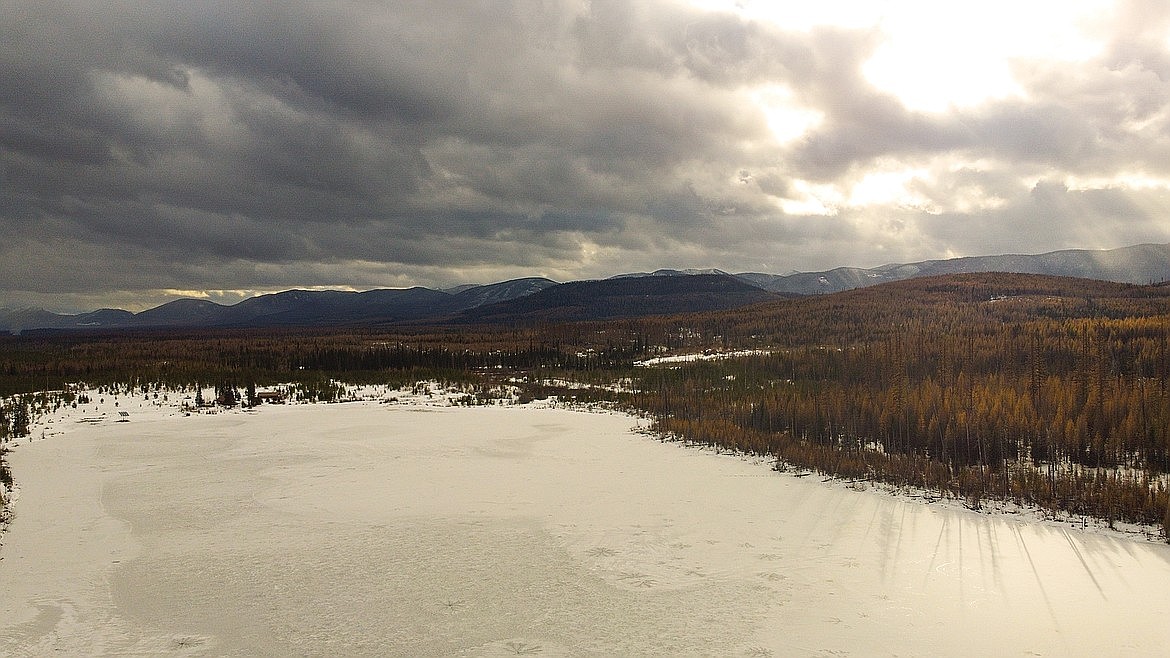 Tepee Lake up the North Fork of the Flathead. Just 17 acres of the 43-acre lake are deeper than two feet and it's full of leeches, which loons love to eat. (Chris Peterson photo)
by
SCOTT SHINDLEDECKER
Hagadone News Network
|
March 29, 2021 11:31 AM
A final decision on restricting motorized boats on Tepee Lake in the North Fork area is among the top agenda items the Montana Fish & Wildlife Commission will consider Thursday during an online meeting using the video conferencing platform Zoom.
According to a previous story in the Hungry Horse News, a group of landowners and stakeholders recently formally petitioned the commission to restrict the remote and fishless lake in the North Fork of the Flathead to manually powered boats only.
While there have been no conflicts to date, petitioners asked the commission to ban motorized use on the 43-acre lake. Tepee Lake is a small lake, which doesn't support fish because of a lack of oxygen, but it does support a robust population of leeches, which the resident loons use, in part, to feed their young.
The loons have utilized a floating nesting platform put in by Potter family members, and have been coming to the lake and raising young as long as anyone can remember.
About 70% of the lake is surrounded by Flathead National Forest and the other 30% by private landowners.
THE COMMISSION also will make final decisions on prohibiting the use of remote-controlled devices for fishing.
The commission will look at endorsing 2021 Confederated Salish and Kootenai Tribal waterfowl and upland game bird regulations.
The tribes and the state of Montana have entered into a cooperative management agreement on the Flathead Reservation that provides for presentation and approval of tribal pheasant, gray partridge and waterfowl season frameworks to the Fish and Wildlife Commission.
The significant differences between these Tribal regulations and current or proposed department regulations include:
• Tribal shooting hours are sunrise to sunset for pheasant and gray partridge for the entire season. Waterfowl shooting hours are sunrise to sunset Sept. 26 - Jan. 1. From Jan. 2 to Jan. 20, shooting hours are one-half hour before sunrise to sunset, the same as the department recommendations.
• No hunting with falcons on the Flathead Indian Reservation.
• A requirement that only non-toxic shot be used for all game birds on the Flathead Indian Reservation.
Details on how to access the meeting will be posted on fwp.mt.gov. The meeting will also be audio streamed online at fwp.mt.gov. The meeting begins at 9 a.m.
For the full agenda and background on the scheduled topics, go to the FWP website at fwp.mt.gov; under the "About FWP" menu, click on "Fish & Wildlife Commission."
Recent Headlines
---