Glacier forms 'sister relationship' with park in Ireland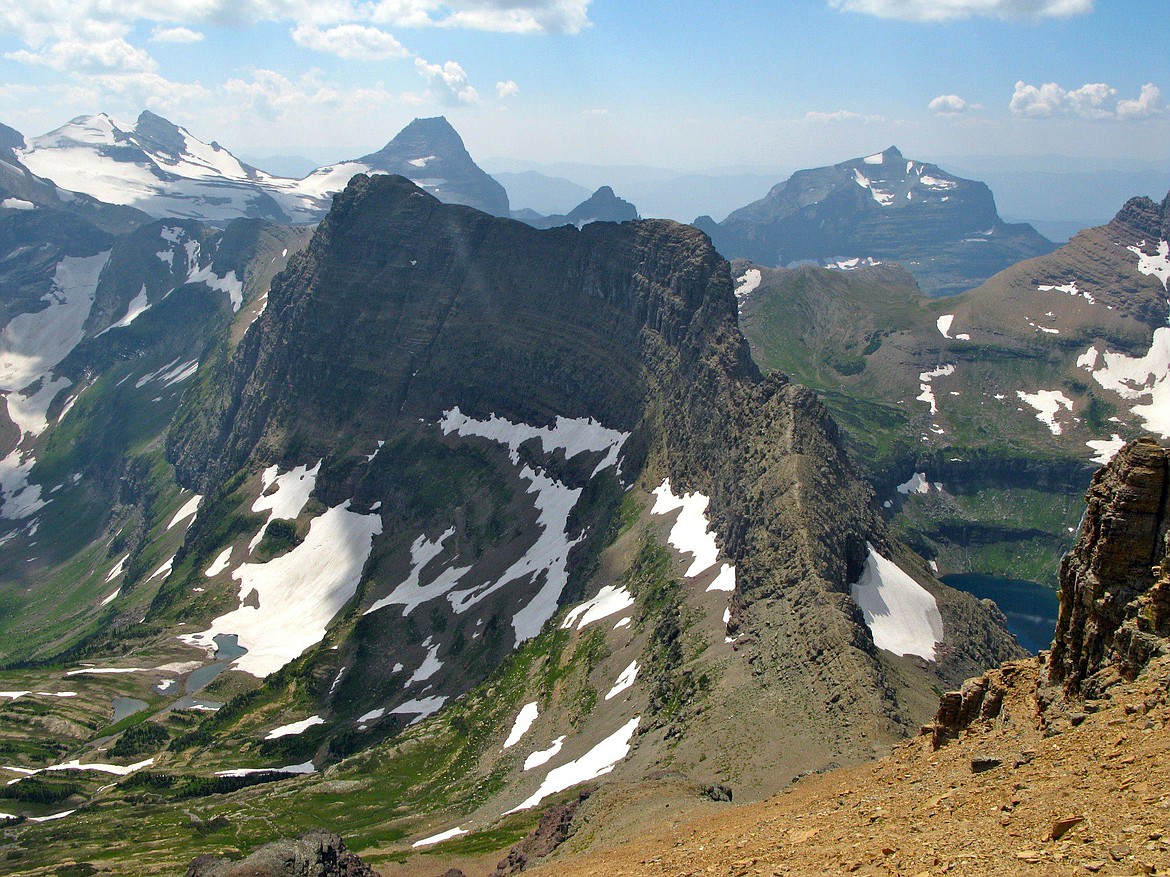 Dragon's Tail as seen from Mount Reynolds in Logan Pass area of Glacier National Park. (Matt Baldwin/Daily Inter Lake FILE)
by
KIANNA GARDNER
Daily Inter Lake
|
March 31, 2021 11:00 AM
Glacier National Park and Killarney National Park in Ireland recently signed an agreement establishing the two as "sister parks."
The agreement was signed during a virtual ceremony on March 22, according to a news release from Glacier. The arrangement furthers international cooperation between the two countries and facilitates collaboration related to the management of the parks.
The agreement between the parks lasts for five years and may be extended or modified by the participants. The new relationship joins more than three dozen others that already exist between national parks in the United States and parks in protected areas in other countries.
The National Park Service website states the sister parks program was inspired when the U.S. and Canada designated Glacier-Waterton International Peace Park in 1932. The program has since grown to include more than 60 relationships, spread throughout 30 different countries, including Argentina, Chile, France, China, Mexico and Serbia.
In a prepared statement, Glacier National Park Superintendent Jeff Mow said "as the world's first international peace park with Waterton Lakes National Park in Canada, Glacier National Park has a proud history of working with partners beyond our borders to exchange best practices and to learn from one another. We look forward to adding to our history and collaborating with Killarney National Park."
This newest relationship between Glacier and Killarney was decided upon after park officials recognized similar issues among the two. The news release says both parks are challenged by heavy visitation, controlling exotic and invasive species, outreach with local communities, ecological monitoring and partnership agreements.
The parks will share "best practices" through the exchange of technical and professional knowledge, data, technology, training and possibly site visits.
"I am delighted that my Department – through the National Parks and Wildlife Service – is entering into a Sister Parks arrangement with U.S. National Park Service by developing best practices and establishing closer links between Killarney National Park and Glacier National Park, Montana," Ireland's Minister for Housing, Local Government and Heritage Darragh O'Brien said in a prepared statement. "In doing so we will enrich the experience and capacity of the personnel of both Parks through exchanges of staff and best practices."
Reporter Kianna Gardner may be reached at 758-4407 or kgardner@dailyinterlake.com
---