Frank Sizemore, 76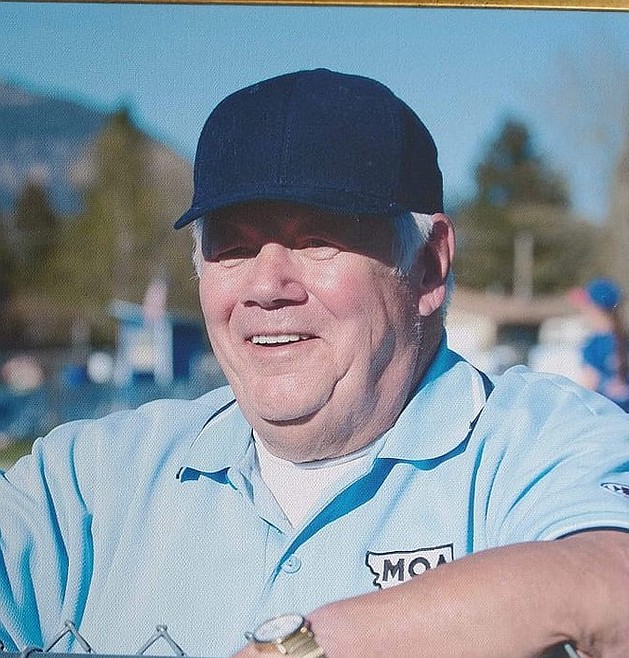 Franklin Eugene Sizemore, 76, of Columbia Falls passed away on April 21, 2021, due to complications from congestive heart failure.
Frank was born to Bud and Naomi (Dubia) Sizemore on Nov. 15, 1944, in Wallace, Idaho, and was the oldest of five children. The family settled in Kalispell where Frank attended Flathead County High School until his 17th birthday when he joined the United States Navy. He served on the USS Bennington during Vietnam, achieving multiple commendations and was also stationed at San Diego and Fallon, Nevada, before his honorable discharge and establishing a home in Columbia Falls in 1966.
He was married to Judy Elaine (Winegar) Sizemore in 1962 and they went on to have three children, Bud, Darrell and Stacey. Their home may not have had the most square feet, but there was always coffee on, a meal if you were hungry, and space for friends, family and (oh so many) kids — especially those that needed to feel heard and loved!
Frank worked 40 years in the sawmill for Plum Creek Lumber, retiring in 2007, but his passion was sports. He played softball in his younger years, was a regular spectator at high school athletic events across the valley and was a season ticket holder for Griz football games, rarely missing the drive to Missoula for the past 35 years. His real impact was on youth baseball and softball. He began coaching in 1971, served as president of the Pee Wee League, president of the Umpires Association, directed numerous tournaments, and was on the field umpiring until his legs gave out. He spent nearly 50 years dedicated to kids learning and playing America's pastime.
Frank was predeceased by his parents, Bud and Naomi; his wife, Judy; a brother, Bill; a sister, Judy; a son, Darrell; and granddaughter, Frankie.
He is survived by his brother, David; and sister, Susan; two sons, Bud and Stacey; six grandchildren, Dani, Kayla, Bryce, Ashley, Sean and Cameron; and many great-grandchildren.
A memorial is planned at 2:30 p.m. for May 7 at Sapa/Johnsrud field at the Montana Veterans Home, with a reception to follow at The Coop. The family asks that attendees have chairs available, be prepared for inclement weather, and be respectful of covid-safe actions. Because this is a celebration of life for a true sports lover, we ask that attendees be comfortable and casual, so please wear your favorite Wildcat/Kat, Griz, football, baseball or basketball gear.
In lieu of flowers, please consider a donation to Columbia Falls Baseball Association or Columbia Falls Youth Softball Association.
Columbia Mortuary is making arrangements and caring for the family.
---