Norma Fretheim, 87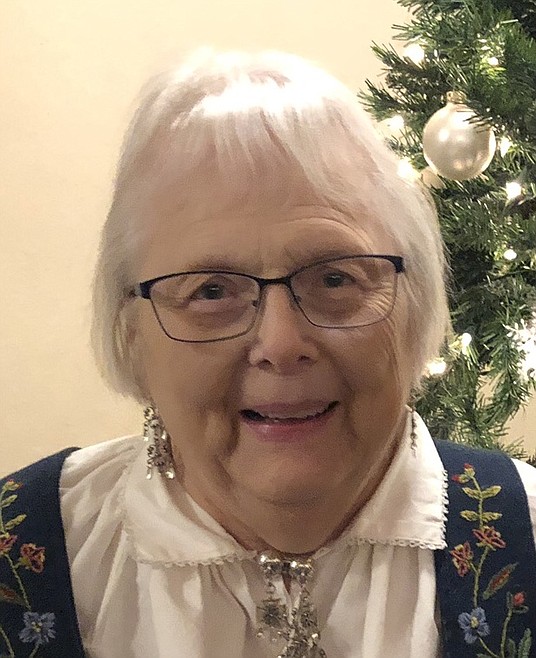 Norma Fretheim died on April 30, 2021.
She was born on Feb. 27, 1934, in Eau Claire, Wisconsin, to Art and Martha Sorenson. She grew up in Eleva, Wisconsin, and graduated from Central High School, Eleva-Strom in May 1951. Following that, she attended Lutheran Bible Institute and Augsburg College in Minneapolis.
In 1954 she moved to Plentywood, Montana, to be a parish worker at Plentywood Lutheran Church, where she met Richard Fretheim. They were married on May 29, 1956, in Eleva Lutheran Church. They lived in Georgia, Colorado, Minnesota and Washington, but mostly Montana, during their 65-year marriage.
Norma was deeply involved in the church everywhere they lived. She taught Sunday School, led Bible studies, sang in the choir, helped the quilters, served at funeral receptions, and was an active leader and participant in Lutheran women's groups. Her volunteer work at Immanuel Lutheran Communities lasted for 27 years, caring for the "old people" who were younger than her.
She was also very attached to Glacier National Park, where in addition to enjoying the nature, wildlife, camping and activities, she ran the post office at Lake McDonald for nine years and volunteered for the Park Service for many additional years.
Norma was preceded in death by her parents, as well as her brothers, John and Richard.
She is survived by her brother, Jim. She is also survived by her husband, Richard, and three children, Kristin and husband Bob Fisher; Erik and wife Karin; and Peder and wife Denise Hazlett. Norma and Dick have nine grandchildren, Kim (husband Aaron), Ellen (husband Evan), Corrie, Gustav, Emil (wife Rebecca), Anna (husband Andy), Emma (husband Bryan), Madeline, and Arthur, and one great-grandson, Asher, as well as one expected great-granddaughter, Penny.
Services will be held at Bethlehem Lutheran Church in Kalispell on May 8 at 2 p.m.; a reception will follow.
---