C-Falls council is right to want CFAC pollution removed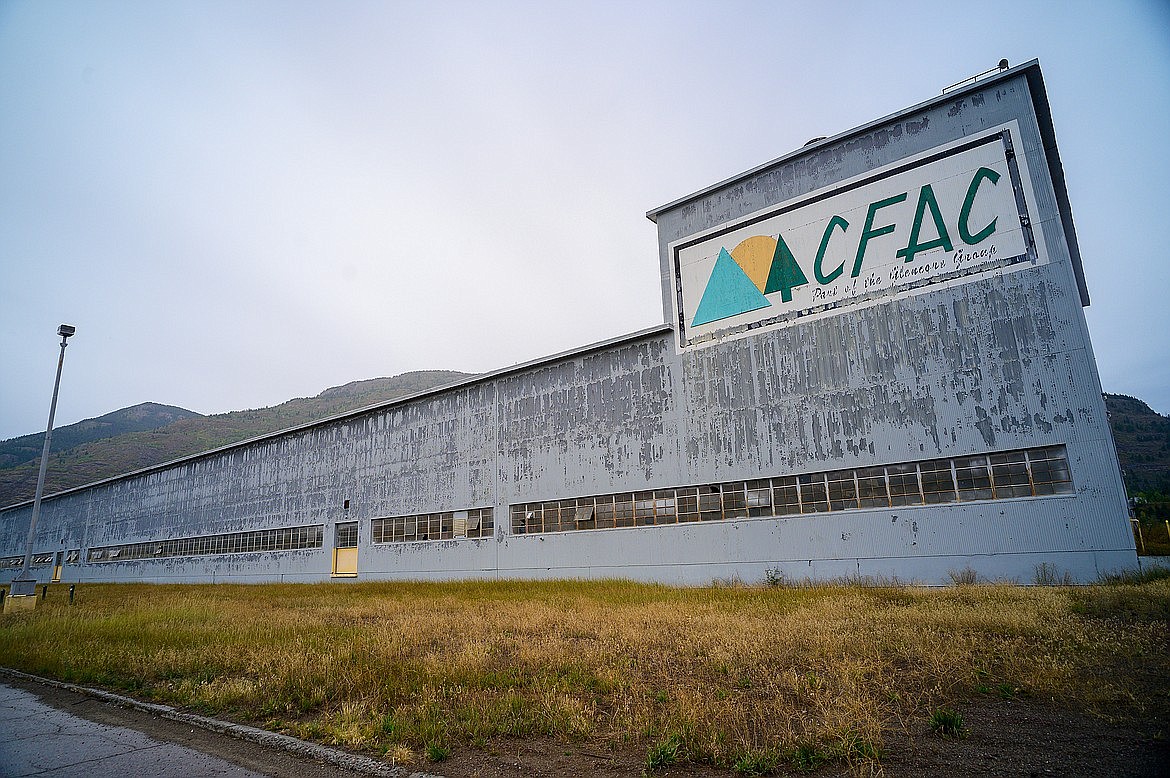 The defunct Columbia Falls Aluminum co. plant is seen in this file photo. (Hungry Horse News)
Corporations using and abusing Montana's lands and natural resources, and then trying to wiggle out of cleanup responsibilities when the time comes is an all too common scenario.
After a century of copper mining and smelting, Butte and its toxic Berkeley Pit became the largest federal Superfund site in the country in 1983 from the pollution left behind by Atlantic Richfield Co., now owned by BP. Some remediation has been done, but Butte is still a long way from seeing the cleanup finalized.
In Libby, another kind of environmental disaster was allowed to flourish. Toxic asbestos dust from the defunct W.R. Grace & Co. vermiculite mine has killed hundreds of residents and sickened thousands. It took a court order to force Grace to cover a portion of the cleanup, and more than $600 million in federal money was funneled into decontamination of buildings and soil.
Now the Flathead Valley — Columbia Falls specifically — faces its own Superfund saga.
Columbia Falls Aluminum Co. recently made its case before the Columbia Falls City Council for a slurry wall containment of waste at its defunct aluminum plant, now a Superfund site.
The council isn't on board with CFAC's plan, saying it wants to see hazardous waste on the site removed entirely. That's not too much to ask.
The aluminum plant, which has been demolished for the most part, has a failing landfill and wastewater ponds that show high levels of cyanide and fluoride in the groundwater.
But instead of fully removing the contaminants, CFAC prefers a plan that calls for containing the old landfill and ponds with a slurry wall, as well as cleaning up contaminated soil at the site.
Perhaps it's a matter of money. The slurry wall plan will cost about $50 million, while a new onsite landfill, which would remove and re-bury the waste in an approved facility, would cost around $148 million.
CFAC rejected a plan to remove the contaminated waste from the site because it claims it could expose the community even further. They also noted it would take five years to haul away the estimated 60,000 truckloads of waste. It doesn't take a rocket scientist to figure out the real reason for CFAC ditching this plan is that it likely would be much more expensive.
Columbia Falls council members rightfully are concerned about the long-term viability of the slurry wall. Council member Mike Shepard, himself a former CFAC employee, aptly noted: "Walls crumble, Mother Nature attacks."
CFAC promises monitoring wells, but even so, the plant site's proximity to the Flathead River is another good reason to want to have the pollution completely removed.
There will be time for the public to weigh in on CFAC's plan. A final feasibility study is due out May 31, with a round of public meetings planned after that. A final cleanup plan could come late this year or early next year.
The Columbia Falls council needs to keep insisting that CFAC remove all of the contaminants from the plant site, and the community would be well-advised in supporting their council to make sure the site one day gets a clean bill of health for redevelopment.
---