Get ready for Sun Road reservation system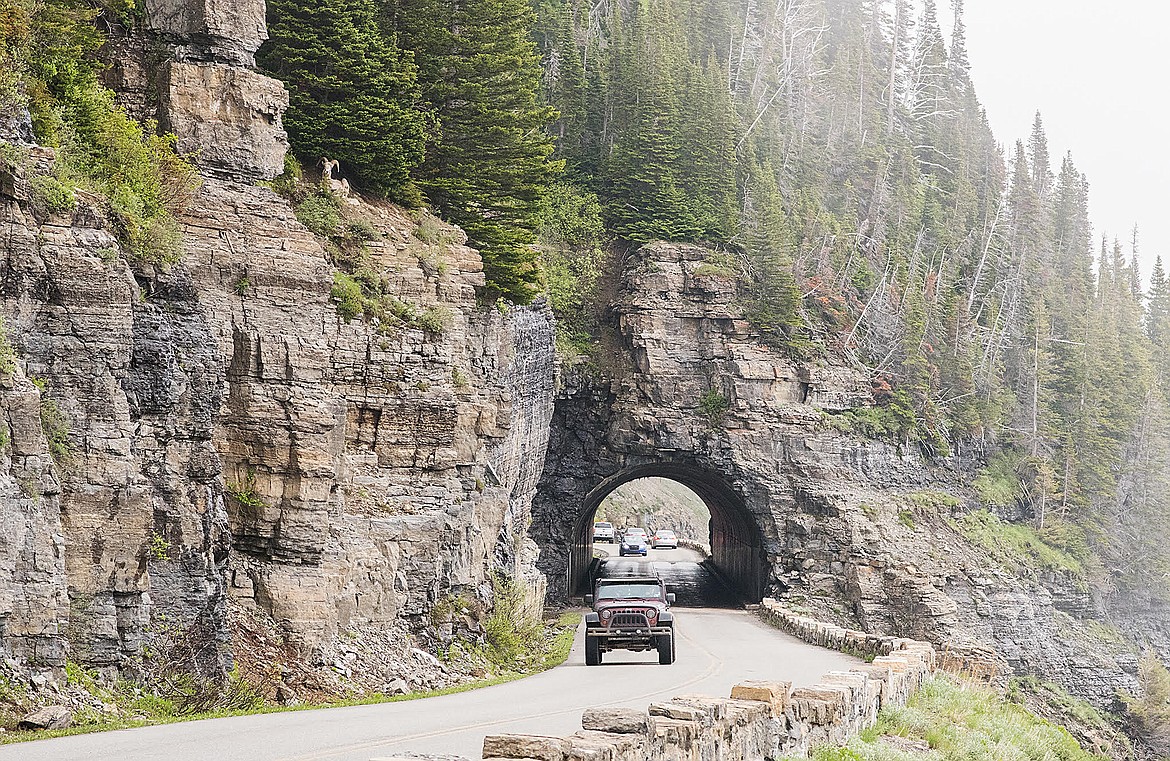 A bighorn sheep watches the traffic below the east side tunnel of the Going-to-the-Sun Road Thursday. (Chris Peterson photo)
by
Daily Inter Lake
|
May 27, 2021 12:00 AM
This weekend marks the beginning of Glacier National Park's new reservation system to drive the Going-to-the-Sun Road corridor. The change was prompted by anticipation of a record number of summer visitors combined with extensive road work along U.S. 2 in the canyon.
The ticketed system will be in place May 28 through Sept. 6, and applies to those entering the Sun Road at West Glacier and St. Mary between the hours of 6 a.m. and 5 p.m. The $2 tickets are valid for seven consecutive days per vehicle and they may be used anytime within that seven day period.
Approximately 3/4 of the tickets will be available online up to 60 days in advance, with the remaining tickets being released two days in advance.
Advanced reservations for June were sold out within minutes the first day they went on sale — and we suspect that will be the case throughout the summer as more dates are released. Locals will need to be quick on the draw with online reservations, or plan to head into the park before dawn or early evening when tickets aren't required.
Yes, the reservation entry will continue to be a point of frustration for locals accustomed to making weekend trips into Glacier on a whim. We've expressed concerns about the program and its probable impact on locals and local businesses in previous editorials, but as the saying goes, sometimes "you get what you get, and you don't pitch a fit."
There will, in fact, be some positive outcomes with the ticketed system. If you're lucky enough to secure a pass to drive the scenic highway you might actually find a parking spot at Avalanche or Logan Pass. And those popular trailheads will likely be far less crowded — no more human donkey trains up to Avalanche Lake or Hidden Lake Overlook.
In short, the overall Glacier experience should be much improved without the overwhelming crowds.
It certainly will be a different summer at our crown jewel, and we'll all have to adjust to the new reservation routine. But we're hopeful that it can all work out for both park-goers and the valley's business community that depends on the summer tourism season.
Plows are already digging into the Big Drift — it won't be long before it's game on along the Sun Road.
---