Venture Boldly campaign markets Kalispell brand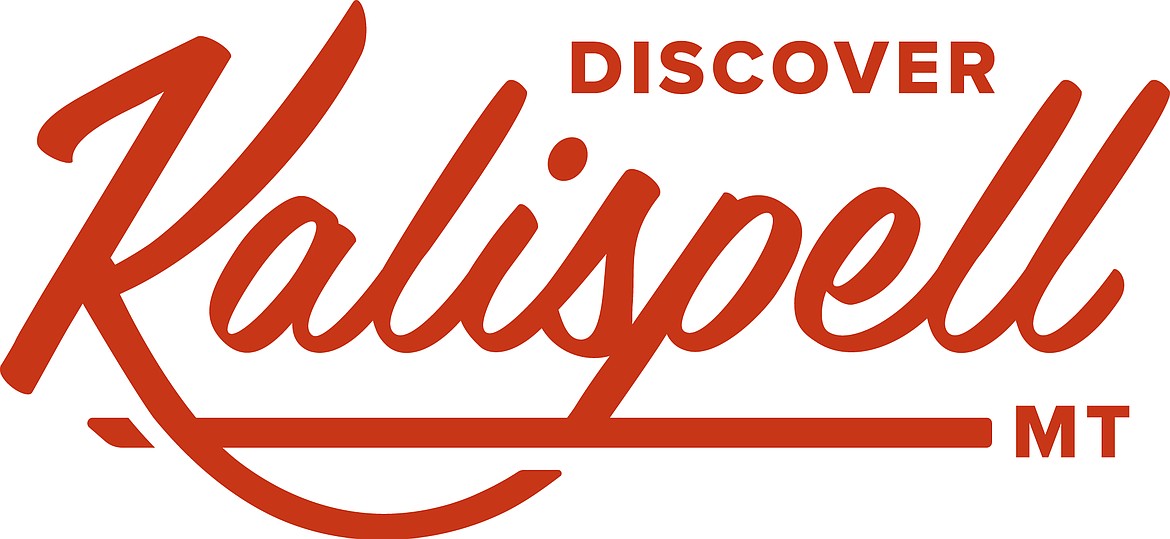 by
BRET ANNE SERBIN
Daily Inter Lake
|
November 14, 2021 12:00 AM
Kalispell's stewards put a new face on the city this month. At the Kalispell Chamber of Commerce's annual Grand Event on Nov. 10, the Chamber and Discover Kalispell unveiled "Venture Boldly," a new campaign for marketing the town.
It's a multi-faceted effort to improve the Kalispell experience for residents and visitors alike.
"We all felt that Venture Boldly really resonated with who we are as a community and where we're going," said Diane Medler, executive director for Discover Kalispell.
Venture Boldly encapsulates a variety of different pieces aimed at education and stewardship of the city.
The campaign came to life because of the growth and change that have happened so rapidly throughout the Flathead Valley in recent years.
"Kalispell is poised for growth. We couldn't stop even if we wanted to," Medler pointed out. "Since we know it's coming, we need to be ready for it."
Venture Boldly creates a unified vision for Kalispell's continued growth that seeks to preserve the qualities that draw people to the city in the first place.
"It will help drive the future of Kalispell in the way we want it to go," said Medler.
A PRIORITY of the new campaign is maintaining Kalispell's "values, traditions and heritage"—from a spirit of adventure to the Native American legacies of the area.
As part of that goal, Medler stressed the importance of stewardship.
"Stewardship will continue to take a large role in what we do as Discover Kalispell," she promised.
That commitment takes many forms. One is marketing off-season visitation, rather than summer travel, to give local businesses a sustainable year-round source of traffic. Another is teaching visitors how to travel and recreate responsibly so that tourism continues to benefit the local community.
These stewardship efforts represent a bold departure from Discover Kalispell's former focus on simply marketing Kalispell as a destination.
Another top priority under Venture Boldly is organizational cohesion between Discover Kalispell and the Kalispell Chamber of Commerce.
The two organizations worked hand-in-hand before they debuted Venture Boldly, but the new campaign gives a much more unified look and feel to the partnership.
With shared branding and a coordinated organizational approach, Venture Boldly makes the connection between Discover Kalispell and the Chamber of Commerce seem much more "seamless," Medler said.
The two groups are now united under the new Venture Boldly logo and updated websites designed by The Abbie Agency.
The overall idea, Medler said, was to showcase Kalispell as its own brand.
Marketing that brand is going to come together in numerous different ways. One ongoing effort, for instance, is a new informational resource on accessibility the organizations are in the process of building.
Medler said this resource will educate visitors of different abilities about ways they can enjoy time in Kalispell. It will also serve as a tool to help local businesses better cater to a more diverse population.
Discover Kalispell and the Kalispell Chamber are working with the nonprofit Dream Adaptive to come up with this new accessibility resource, one of many new ventures in Kalispell's future.
Reporter Bret Anne Serbin may be reached at 406-758-4459 or bserbin@dailyinterlake.com.
Recent Headlines
---