Evergreen alumni retain special bond with school district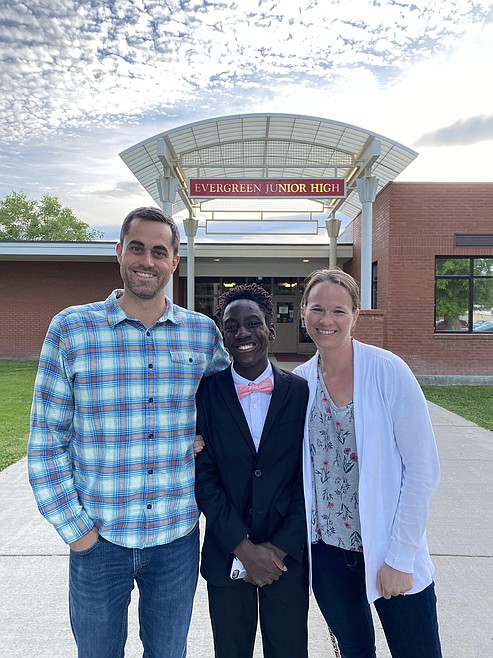 David and Annie Lillard are pictured with their son Simon. Annie credits Evergreen school staff for building long, lasting relationships with Simon that continued throughout his time in Evergreen. Simon has continued to thrive his freshman year at Glacier High School. (Courtesy photo)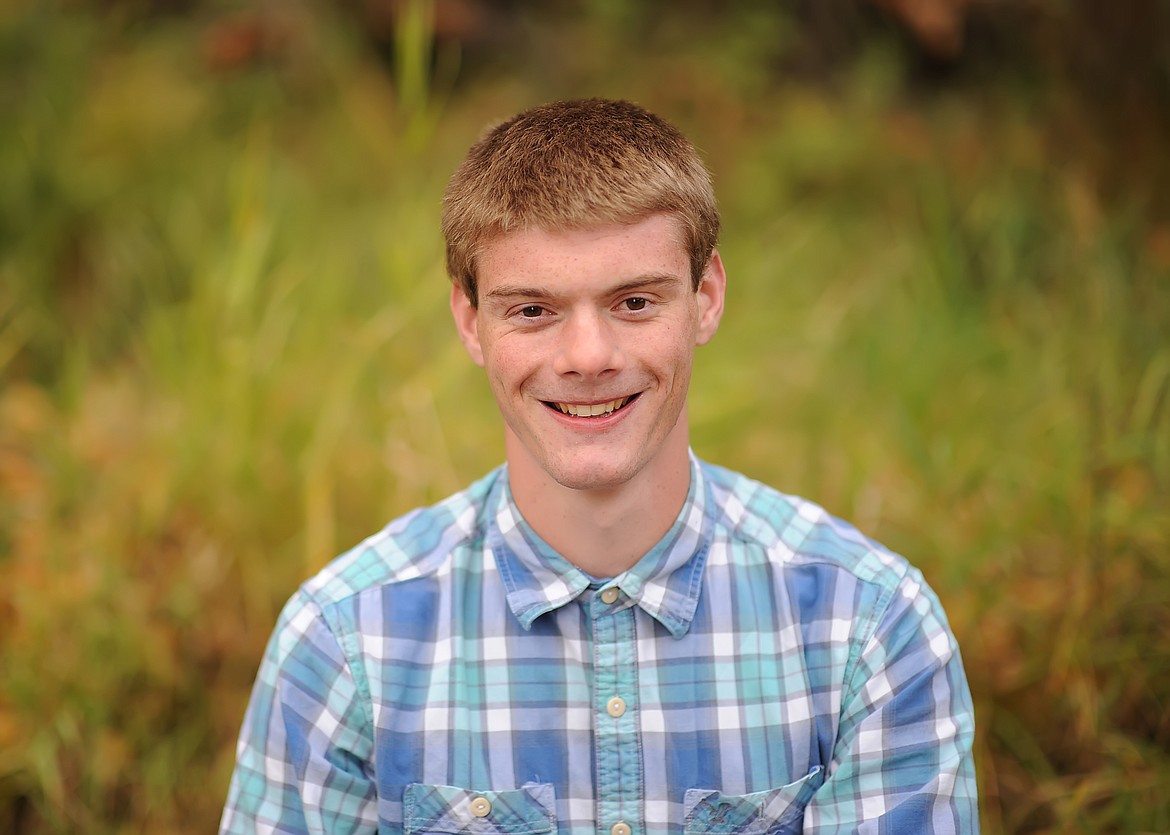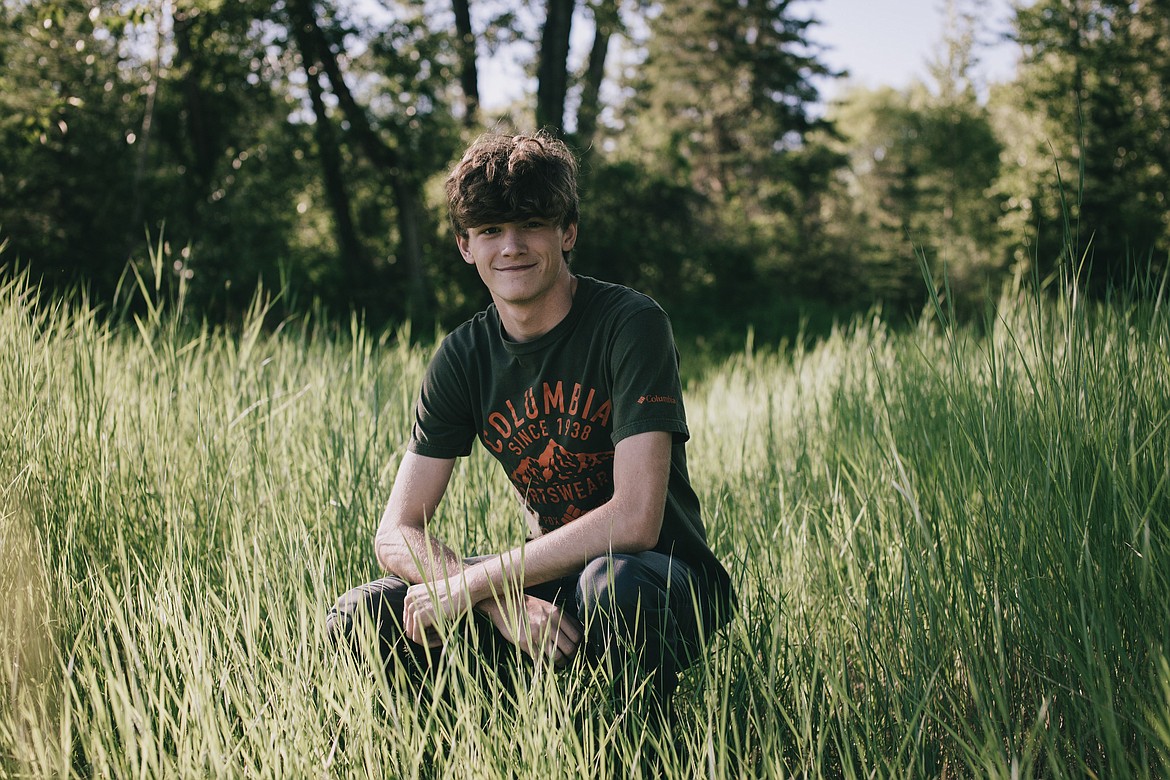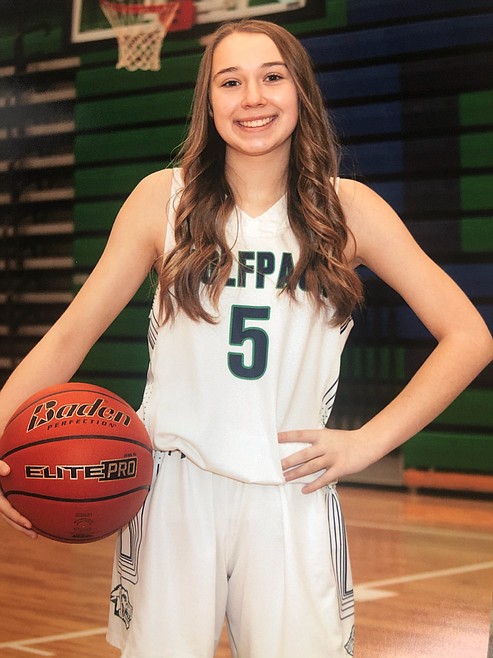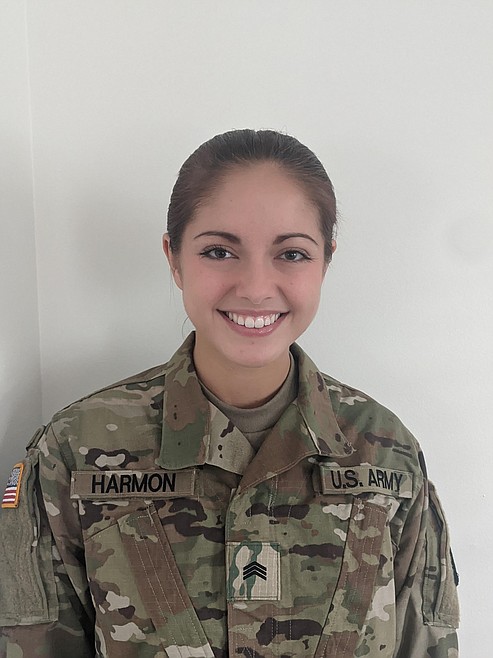 Previous
Next
by
By MELISSA HARDMAN and LAURIE BARRON
|
November 21, 2021 12:00 AM
A strong tradition of preparing students for success has been a part of the Evergreen School District since it was created in 1903.
Now in its 119th year of continuous operation, the Evergreen district serves students in preschool through eighth grade. Many students who attend Evergreen follow in the footsteps of their parents and grandparents and maybe even their great-grandparents. When students leave eighth grade for high school, most attend Glacier High School through Evergreen's partnership with Kalispell Public Schools.
Tori Salmonsen, a Glacier High School sophomore, along with her two older brothers and father, attended the Evergreen School District kindergarten through eighth grade. One thing Tori loved about attending school in Evergreen is the small community, which allows students to know everyone. Tori also attributes Evergreen's success to its staff, saying, "The best thing about Evergreen are the teachers. They are caring."
Tori's father Billy echoed this sentiment. Billy Salmonsen has coached for the Evergreen Wolverines for the last 16 years, starting when his oldest son began junior high school. Even now as Billy's children no longer attend Evergreen, he continues to coach and mentor young athletes.
When asked why he continues to coach, he said, "It is the school. They have great programs, facilities, teachers, and I love being part of it." Today, after Tori's strong foundation in Evergreen, she maintains a 4.0 GPA and can be seen on the volleyball and basketball court playing for the Glacier Wolfpack.
JAMES MAHLUM also attended Evergreen K-8. James is currently a junior at Glacier High School and plays basketball and is involved in the Spanish club and track and field. When James didn't make the basketball team his freshman year in high school, he worked hard and was determined to play his sophomore year. It took a lot of courage for him to go back out for the team, but his courage paid off when he was named to the team as a sophomore.
James credits his teachers and coaches at Evergreen who taught him to have a strong work ethic, prepared him for high school, and encouraged him not to give up, which contributed to his love of being part of all of the sports programs Evergreen offered.
Lauren Harmon also attended Evergreen K-8, as did her brother and her father Chuck and all of his siblings. Chuck says, "the friends that I met in Evergreen are still some of my closest relationships. At high school class reunions, they do group pictures from all of the different elementary schools, and Evergreen always has the biggest groups and the best turnout."
Lauren graduated from Glacier High School in 2018 and is currently a senior at Vanderbilt University in Nashville, Tennessee, majoring in mechanical engineering. She received a four-year Army ROTC scholarship, and will graduate in May with no college loans or debt other than her military service commitment.
Lauren's mother Darla notes that both of her children had "incredible experiences in Evergreen. The teachers and staff really did a great job of getting to know my kids and really met their specific needs and helped them obtain their goals," especially in math classes.
Lauren says that teachers in Evergreen "took special interest in making sure that each student's talents and abilities were given the opportunity to flourish" and notes that "while my friends here at college might not fully understand what it means to be an Evergreen Wolverine, I am proud to tell them about the community that I'm from and how it has impacted me and my future."
NOT ALL students start at Evergreen, but for Simon Lillard and Eric Firestone, they also found success in Evergreen, which has continued into high school as well.
Simon Lillard started Evergreen in fourth grade. At his previous school, Simon had not been successful. It became apparent that his academic and social needs could be better met in a different setting. His parents, both educators, knew Simon needed something different. Simon found his place in Evergreen. Simon needed safety, comfort, structure, and a different way to learn. His mother Annie credits Evergreen staff for building long, lasting relationships with Simon that continued throughout his time in Evergreen.
Simon knew he had trusting adults in his life that he could count on. When asked about his time in Evergreen, Simon commented that teachers "helped me learn about my emotions and how to keep them in check." Simon has continued to thrive his freshman year at Glacier High School and was voted Homecoming Prince and played JV soccer this fall.
Looking at the long list of accomplishments that Eric Firestone has achieved as a student at Glacier High School, one couldn't possibly think he could fit anything else into his schedule. The busy senior who is a part of Student Council, National Honor Society, Vex, DECA, and Pep Band decided to run cross country for the Wolfpack this fall and was the top finisher for Glacier High School at the Montana AA State Cross Country Meet.
Eric believes that his success in high school has been a result of his commitment to bettering himself, which he began focusing on when he started attending Evergreen in 7th grade. Eric says Evergreen staff "allowed me to be an individual and didn't try to fit me in a box. They helped me navigate my social intelligence."
For all of these Evergreen students, one thing is for certain; they knew that their teachers at Evergreen cared about them and worked hard to meet their individual needs. When we asked Chris Weeks, counselor at Glacier High School, what stands out about Evergreen based on his relationships with students, he noted that it's "the connection they make with their students."
The Evergreen School District is proud to serve over 700 students in our community. Our goal is to help students develop academically, emotionally, and socially and to help them learn to advocate for themselves far past eighth grade. We're proud of Tori, James, Lauren, Simon, and Eric and all of our Evergreen Wolverines who continue to work toward success in high school and beyond.
Melissa Hardman is Evergreen Crossroads Principal and Laurie Barron is Evergreen School District Superintendent.
Recent Headlines
---