George William Ingham II, 83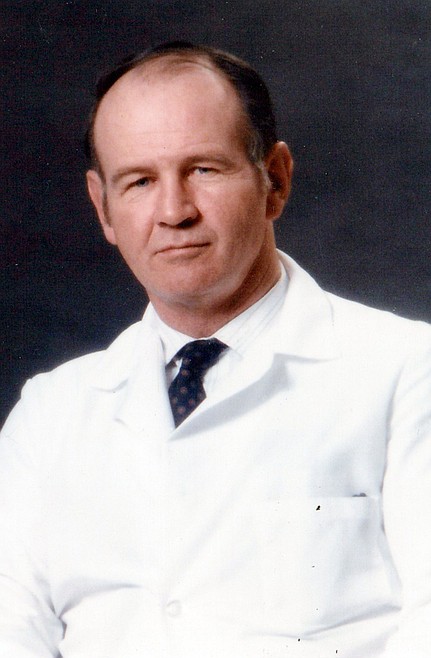 |
November 21, 2021 12:00 AM
George William Ingham II passed away at Logan Health Whitefish on Sept. 24, 2021, at 83 years old.
George, better known as "Cap" or "Doc," was born in Olympia, Washington, to Thomas Reed and Doreen Ingham. He was the middle child with an older sister, Nancy Ingham, and younger brother, Tom Ingham. He graduated high school in Olympia with honors and took an all-state football scholarship to attend Stanford University. There he excelled in football and his studies, following in his father's and grandfather's footsteps to become a medical doctor, specializing in orthopedic surgery at the University of Washington, Seattle.
He served in the Navy for two years and then moved to Montana to practice medicine. His favorite story of finding Montana was due to the great hunting in the area. He bought a small farm in 1971 and opened up his medical practice that same year. He met his wife, Bonnie Ingham in 1973 and they married in 1976. George grew his practice, opening up one of the first orthopedic surgery clinics in the Kalispell area. He loved Montana and enjoyed hunting in the Bob Marshall, "The Bob," every year. He still loved the ocean where he grew up and made summer trips to the Puget Sound for boating each year.
He reluctantly retired from medicine at age 60 due to health issues, as he loved his practices, the people, and nurses that he worked with at the hospital and clinic. He then pursued farming until his death this year.
He was preceded in death by his father and mother, TR and Doreen Ingham, and sister Nancy.
He is survived by his brother, Tom Ingham and his two sons, Mark and Bo Ingham. He is survived by his wife, Bonnie Ingham, and three children, daughter, Kelly Ingham and her husband Ed Blair and their two children, daughter Stacey Ingham, and his son, Buck Ingham and his wife Tori Ingham.
His ashes will be spread on the farm that he loved so much, on the ocean in which he grew up, and his hunting camp. There will be no service this fall, but a celebration of life in the spring.
We will remember "Doc" Ingham as the man that loved his family, patients, Montana, and farming. We wish him happy trails until we meet again.
---