Jean Harter, 85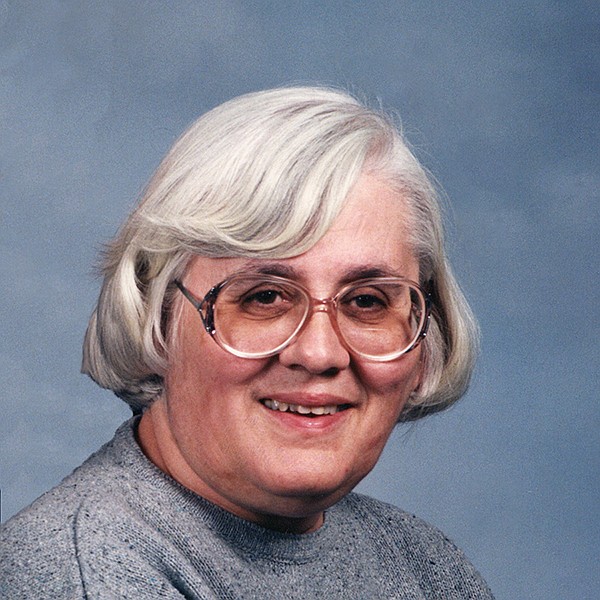 |
November 24, 2021 12:00 AM
Life is a journey that begins with the first step. Virgene "Jean" Carol Ecker Harter's journey started on April 16, 1936, in Lake Benton, Minnesota. Jean's parents John Albert Ecker and Ester Holz Ecker soon moved their growing family to Sioux Falls, South Dakota. When Jean was in high school she became a caregiver for their terminally ill mother. She did return to graduate from Washington High School.
She met a young gentleman, Roger Harter, from Bridgewater, South Dakota. They were married July 13, 1956. The young couple chose to head to the Black Hills. Roger was a carpenter for the Homestake Gold Mine in Lead, South Dakota. Jean took care of their growing family. It was amazing how far Jean could stretch a simple meal.
After the birth of their last son Roger and Jean decided to try a new path. Roger worked nights in the mine and went to college during the day to earn a teaching degree. Jean kept the busy family ready for anything.
Kalispell became their home in 1969. Roger taught special education, carpentered, and grew an amazing garden. Jean, as always, took care of the kids, also canning and freezing the harvest from the garden. She found time to care for other working mother's children. The local grandkids had a second home at Grandma's and Grandpa's.
Her husband Roger passed away in 2008. She spent much of her days cooking or learning how her favorite celebrity chefs cooked. A daily ride was a highlight of her days. She never did learn to drive.
Daughter Terry was a blessed caregiver. Son David was also on hand to help out. Her journey came to an end Nov. 15, 2021. Mom, we miss your laugh! We rejoice in her for all she instilled in us, her children.
Jean is survived by her five children and a son-in-law, Cindy (Allen) Bardwell of Kalispell, Terry Harter of Kalispell, David Harter of Kalispell, Susan (Gary-deceased) Giberson of Wichita, Kansas, and Donald Harter of Everett, Washington; her cherished grandchildren, Orion (Katelyn) Bras of, Seattle, Kelcie (Derek) Elliott of Wichita, Stephanie (Josh) Bush of Russellville, Arkansas, Jenna Giberson of Wichita, Casey Bardwell of Kalispell, and Alexandria (Zach) Luna of Kalispell; her beloved great-grandchildren, Rowan and Rory Bush and Nathan and Aubrey Elliott. Lorraine Smidt of Huntington Beach, California, is her last sister. Brothers-in-law Noel Harter of Bridgewater, and Gary Zahrenhusen of Sioux Falls, South Dakota, are blessings as well. Jean also has many nieces and nephews.
She was preceded in death by her husband, Roger (2008); and sisters, Marie Ecker, Linda (Gary) Zahrenhusen and Sharon (Leonard-deceased) Locas.
There are no services planned at this time.
Friends are encouraged to visit the website www.buffalohillfh.com to leave notes of condolence for the family. Buffalo Hill Funeral Home and Crematory is caring for the family.
---