James Michael Malley, 28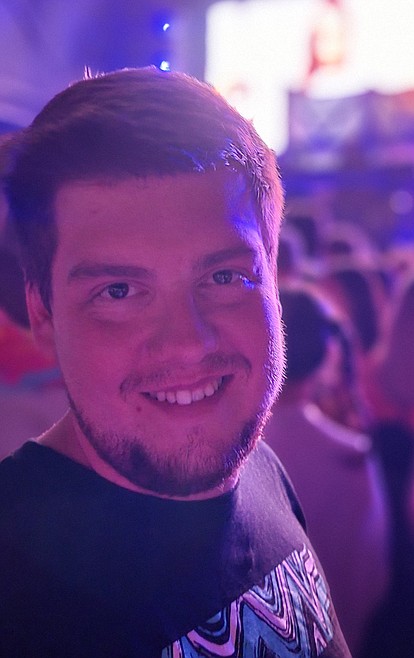 |
October 8, 2021 12:05 AM
With deepest sorrow, we announce that we have lost our beloved son, brother, father, husband and friend. On Oct. 2, 2021, James Michael Malley, 28, grabbed his skis and moved on to the next mountain.
Those who knew James, even just a little, lost a shining light in their lives.
James was born on an icy, cold winter's eve in Sidney, Montana, on Dec. 17, 1992.
He was a happy baby and a curious and fun-loving little boy. James and his parents moved to Minot, North Dakota, in 1994, where they would reside until 2001. In 1997, the family welcomed his brother, Zach, into the world. James loved being a big brother and would spend many hours teaching his little brother all the things he could. One of Zach's fondest memories was of the day his big brother taught him to ride a bicycle without the training wheels.
James and his family traveled the country for four years during his childhood, an experience that instilled in him a love for discovering new places. In 2006, the family bought a home and settled in the Flathead Valley. James discovered a love of skiing up on Big Mountain, where he would log tens of thousands of vertical feet in his short life.
James became a father in 2012 when he welcomed a beautiful daughter, Maddison Grace Malley, into the world.
On Nov. 12, 2013, James met the love of his life, Brittney Ann Herman. The two had an immediate connection. They were married on July 7, 2016. The couple hosted a wedding and family gathering the next summer to celebrate their love. During their time together they built a beautiful life that included two more precious girls, Gracelynn Jade and Presley Ann. James was a dedicated father and his beautiful family was the center of his universe.
James was an adventurous soul who loved nothing more than to ski the Big Mountain and take his family on outdoor adventures — camping, boating, hunting, shooting and travel.
Those who know James would say that his personality was larger than life and so too was his heart.
James is survived by his parents, Doug and Denice Malley; his brother, Zach Malley; loving wife, Brittney Herman Malley; three daughters, Maddison (9), Gracelynn (7), Presley (1); and grandmother, Sharon Keeley; along with many other relatives and friends, including his best friend, Tyler Parker.
James was preceded in death by his grandmother, Donna Malley; his cousin, Mark A. Keeley IV; uncle, Steven Siefert; and grandfather, Mark A. Keeley III.
The family will be hosting a celebration of James' life on Saturday, Oct. 9, at 11 a.m. at Canvas Church in Kalispell.
Anyone wishing to help James' family during this time of need can contact Colt Scovel, 406-890-5934.
Friends are encouraged to visit the website buffalohillfh.com to leave notes of condolence for the family. Buffalo Hill Funeral Home and Crematory is caring for the family.
---