Michael 'Mike' Kurt Degerness, 59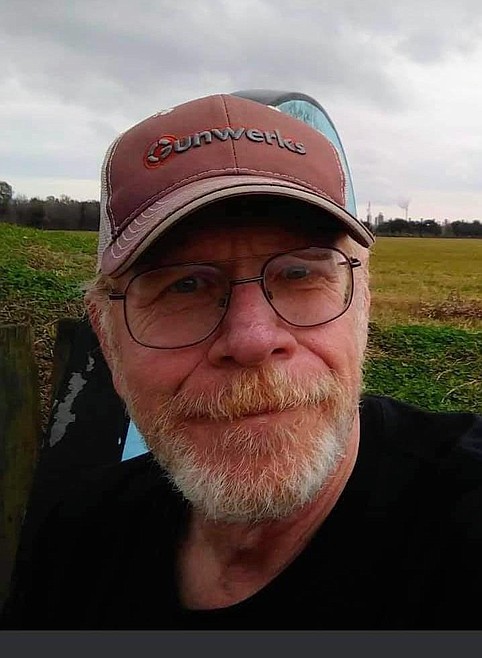 |
October 9, 2021 12:00 AM
Michael "Mike" Kurt Degerness was born Oct. 10, 1961, in Salt Lake City to Oliver and Elsie (Opp) Degerness.
He passed away on Monday, Sept. 13, 2021, in Rowlett, Texas, after a vehicle accident.
Oliver was a civil engineer and the family, including his brother David, moved many times during Mike's childhood. One memorable place was Korea, where his family worked with the Pearl Buck Foundation and fostered many children, some of whom Mike still considered family. From a very early age, Mike had a passion for firearms, fostered by his Uncle John. While pursuing the goal of a career in firearms, he worked in law enforcement and emergency medicine. Mike met Michelle (Copenhaver) in paramedic school in Bismarck, North Dakota. They married on May 9, 1987, and became a pair-a-medics, spending their honeymoon doing clinicals with Denver General.
Mike and Michelle began their married life in Twin Falls, Idaho, where they and a friend became the first paramedics in Southern Idaho. From there they moved to Great Falls to help start the first paramedic level service in Montana. Their first son was born there and not long after, they moved to Lincoln, Nebraska, where they had five more children.
Mike loved the opportunity to teach his own children and others about firearms, safety, reloading, hunting and fishing. He also instilled in them a love for music. Mike played piano most of his life and enjoyed family jam sessions with his children playing guitar, fiddle, ukulele, mandolin, and singing. Mike enjoyed sitting on the front porch swing, talking with friends and family, any hour of the day or night, especially if the conversation evolved around questions of deep faith.
Mike's dream of building a better rifle continued all his life. With a prototype made in his garage, he started building carbon fiber barrels that revolutionized the way gun barrels performed. He put together a patent, making sure that his barrels would have a place in the growing firearm industry and started his own company, Advanced Barrel Systems. In 2010, he sold his company to Proof Research, in Columbia Falls. Mike, Michelle, their six children, and nephew moved to Montana, where Mike continued to work and refine carbon fiber barrel technology.
More recently, Mike spent time in Wyoming, Idaho and Texas still dreaming of new firearm concepts.
Mike was preceded in death by his parents, Oliver and Elsie Degerness, and his Uncle John, as well as grandparents and other aunts and uncles.
Mike will be remembered and missed by David Degerness (Sonja Kuehnle), Michelle, his children Jonathan (Bethany) Degerness, Elisa Degerness, Jeremiah Degerness, Joshua Degerness, Hannah Degerness, and Josiah Degerness, his nephew and nieces whom Mike viewed as his own children, Holly Degerness, Heather (John) Seever, Lianne Degerness, Justin Degerness, his great-nieces and nephews, Aunt Claudia, extended family and many friends.
Memorial services will be held in Kalispell on Saturday, Oct. 16, at 2 p.m. at Cornerstone Community Church, 1970 U.S. 93; and Lincoln, Nebraska, on Saturday, Nov. 6, at 2 p.m. at North Pointe Community Church, 2224 Fletcher Ave.
Memorials to Jonathan Degerness to help cover final expenses, or Cornerstone Community Church.
---