Duo caters to clients seeking one-of-a-kind events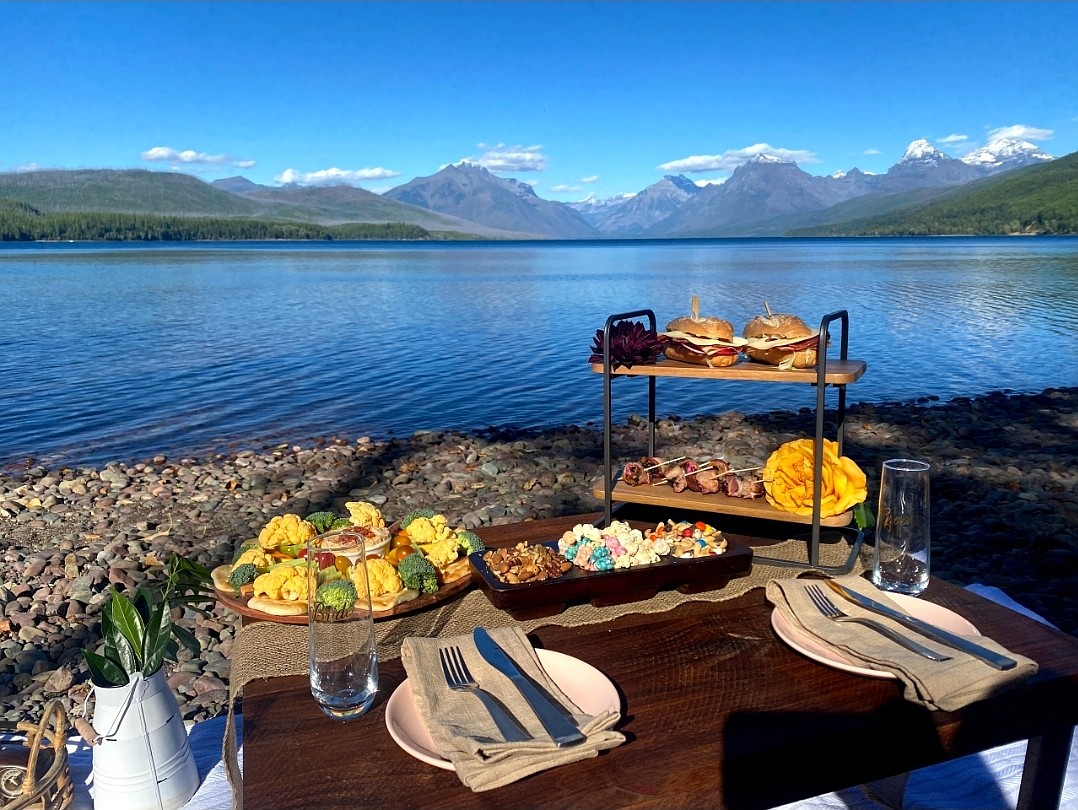 Montana Picnic Company offers full-service catering, like this spread at an event in Glacier National Park (courtesy photo).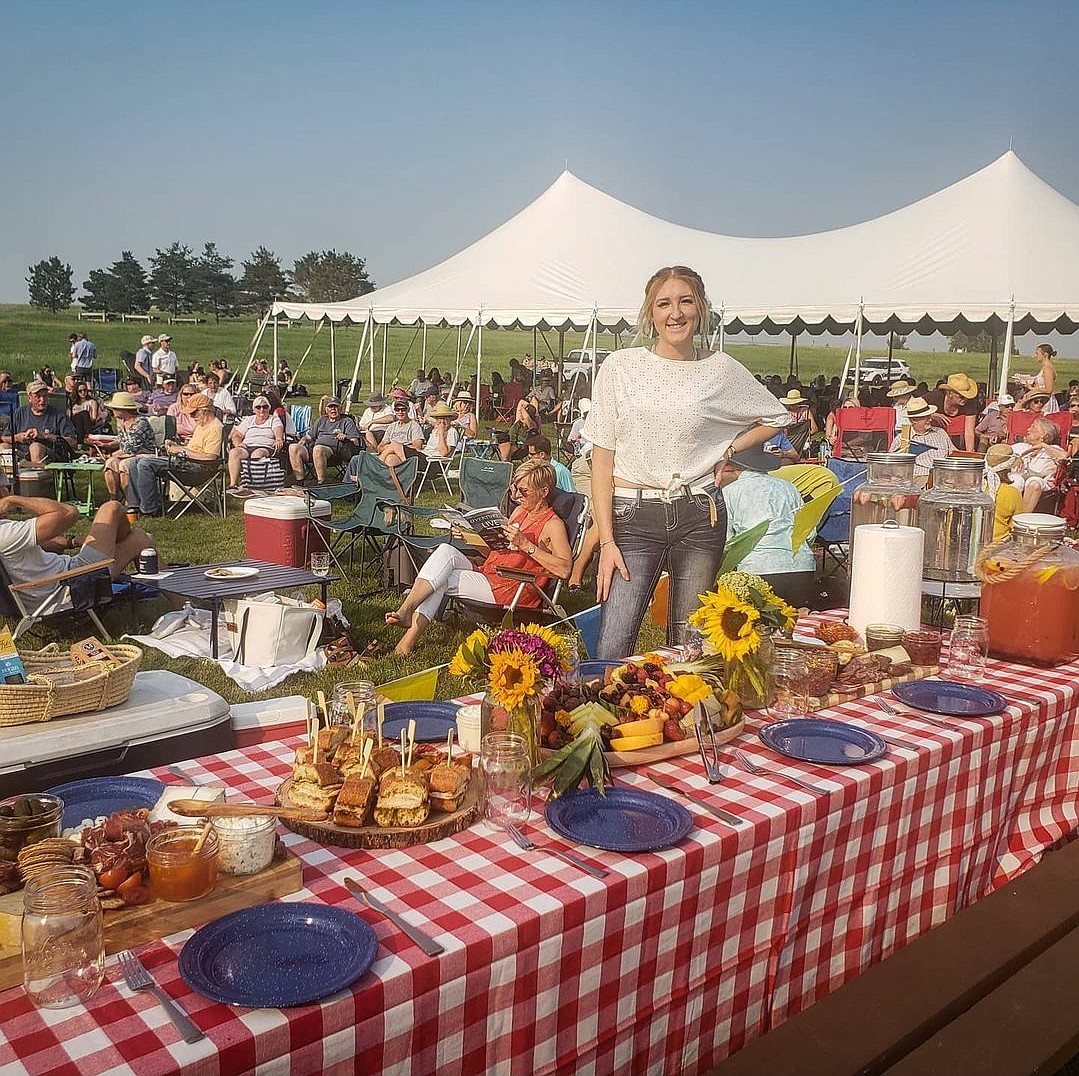 Raegan Hartley shows off her grazing boards at an event with Montana Picnic Company (courtesy photos).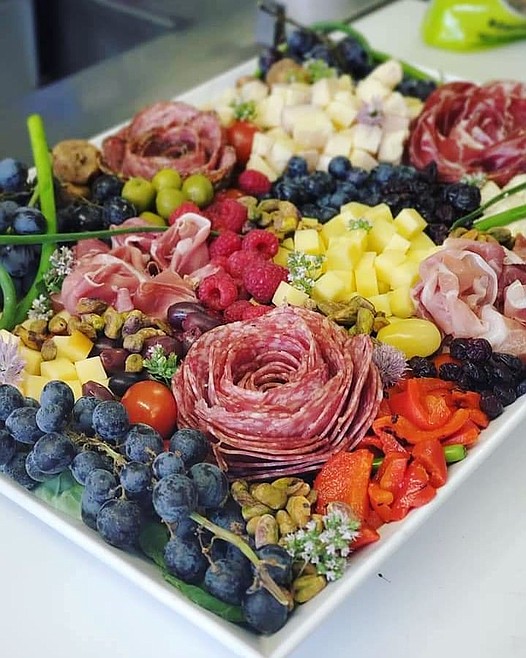 Salami roses like the one pictured here are a special feature of Raegan Hartley's charcuterie boards (courtesy photos).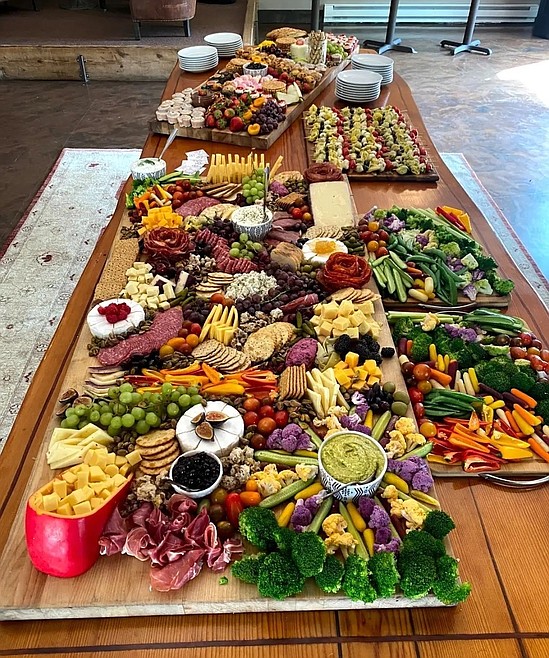 Raegan Hartley said every one of her charcuterie boards is made one-of-a-kind (courtesy photos).
Previous
Next
by
BRET ANNE SERBIN
Daily Inter Lake
|
October 10, 2021 1:00 AM
Raegan Hartley got a taste of entrepreneurship this summer. She and her mother, Alisia Cubberly, launched Montana Picnic Company right after Raegan's 18th birthday in July.
In the few months since Raegan made her first charcuterie board, her small business has taken off. She's put together everything from standard-sized cutting boards full of meats and cheeses to massive 8-foot-long displays.
"We're doing 8-foot boards out the wazoo," she said.
The mother-daughter duo specializes in charcuterie boards for events like bridal parties and corporate gatherings. They also offer a full-service catering, down to the floral arrangements and tablecloths.
But although their business serves a high-end custom market, Montana Picnic Company comes from humble roots.
"I started with $100 in babysitting money," Raegan recalled. She taught herself the skills that make her boards special: she learned charcuterie techniques, like making roses out of meat, from TikTok. She gained an appreciation for artistic layout and flavor profiles by reading books. In fact, she hasn't even tasted many of her own creations, because her diet doesn't include meat and cheese.
But Raegan has received some help from family members along the way.
"She comes from a family of entrepreneurs," Alisia explained.
Alisia works as a professional photographer, and she believes her business acumen and her artistic eye have helped influence her daughter. Raegan's uncle, Shaun Cubberly, is one of the masterminds behind a local private chef business known as The Chef Guys. Raegan currently operates out of their kitchen, and her first client came to her through Cubberly.
Eventually, Raegan said, she hopes to expand into her own kitchen.
But first, the young businesswoman will have to finish high school.
She's in the midst of her final year of remote school while she simultaneously gets her small business off the ground.
Raegan started studying online before most of her peers, because she spent her childhood between Montana and the U.S. Virgin Islands. In both locales, she worked in restaurants, gaining the culinary experience she needed to create her own company.
Now, she's bringing to life multiple individualized spreads every week. Since mid-July, Raegan said she's catered one event almost every day.
"It takes weeks to prepare and get the ingredients," she said.
Those include an array of meats, cheeses, nuts, berries, vegetables and sweets that are thoughtfully sourced and meticulously arranged for each client.
"I'm always switching it up," Raegan said. "No charcuterie board is going to be like the next. They're one-of-a-kind."
Her arrangements can include brie, manchego, cheddar and mozzarella cheese, as well as salami in sweet, candied and peppered varieties.
Raegan carefully places each item in odd numbers, because she has learned the human eye is attracted to uneven groupings. She follows the famous "rule of thirds" to break her boards into a trio of sections, and she lays her pieces out in a zig-zag pattern, rather than a straight line.
"I follow art composition rules," said Raegan, whose favorite school subjects are art and math.
Outside of the busy summer season, Raegan and Alisia still plan on catering events. They acknowledged that their schedule might be a little slower, and they will have to change up their approach to fit indoor settings. But the enterprising pair is already thinking about making arrangements for next summer.
Montana Picnic Company can be found online at: http://www.montanapicniccompany.com.
Reporter Bret Anne Serbin may be reached at 406-758-4459 or bserbin@dailyinterlake.com.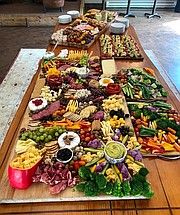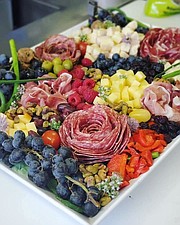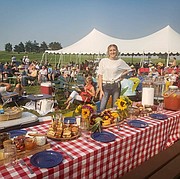 ---